ISI Florence is honored to call Florence and the Region of Tuscany home, not just because of the beauty, history and community we find here, but also because of how locals welcome, support, and teach our students.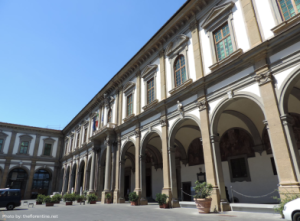 On September 5th, members of the American Consulate in Florence met with the president of the Region of Tuscany to discuss how to collaborate in ways that would support American students. The result of the meeting is that the Region will offer a new, easily accessible, free healthcare program for U.S. students studying in Tuscany. The program will include an English language hotline for check-ups and general assistance.
Prior to this arrangement, American students were already guaranteed free treatment and testing for covid-19 (early this summer). In fact, free testing is currently available throughout Italy in airports and train stations in what, so far, has been a successful collaboration between health services and the public that has kept Italy on track in its reopening strategy.
For more information about support for students at ISI Florence, please visit isiflorence.org/reopening.
We and our community are looking forward to the return of study abroad and to welcoming our beloved American students in January!