Diversity, Equity, & Inclusion
ISI Florence sees the diversity of thought and experience as a powerful contributor to
academic, personal, and professional development.
Diversity, Equity, Inclusion… and Access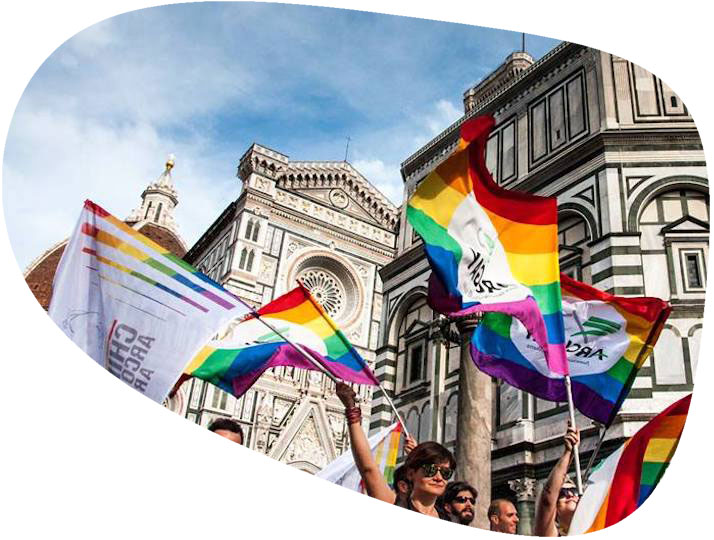 ISI Florence is committed to fostering and promoting an inclusive learning environment. We recognize that an essential part of the study abroad experience is embracing cultural differences and being open to people, views, and practices that may be different from one's own experiences, and learning to recognize social, political, and historical factors that influence prejudice and privilege.
We also seek to offer the most affordable and competitive program fees, scholarships, and grants to make this unique learning experience accessible to the largest cohort of students.
Intersectionality?
Intersectionality is a framework that supports an understanding of how an individual's visible and invisible identities (social, political, etc.) combine and impact their daily lives. Study abroad is a formative experience that throws students outside of their comfort zone and introduces them to new cultural norms. While this is part of what makes study abroad a journey of self-discovery, it can also lead to predictable and unpredictable challenges on an individual basis.
Our entire staff is trained in addressing these issues and the many challenges related to intersectionality while studying abroad.
ISI Florence understands that each student's journey is unique and we are here to offer whatever support we can in order to ensure that each student finds a welcome environment that encourages creativity and academic success. To that end, we've highlighted, below, some information about diversity and intersectionality in Italy.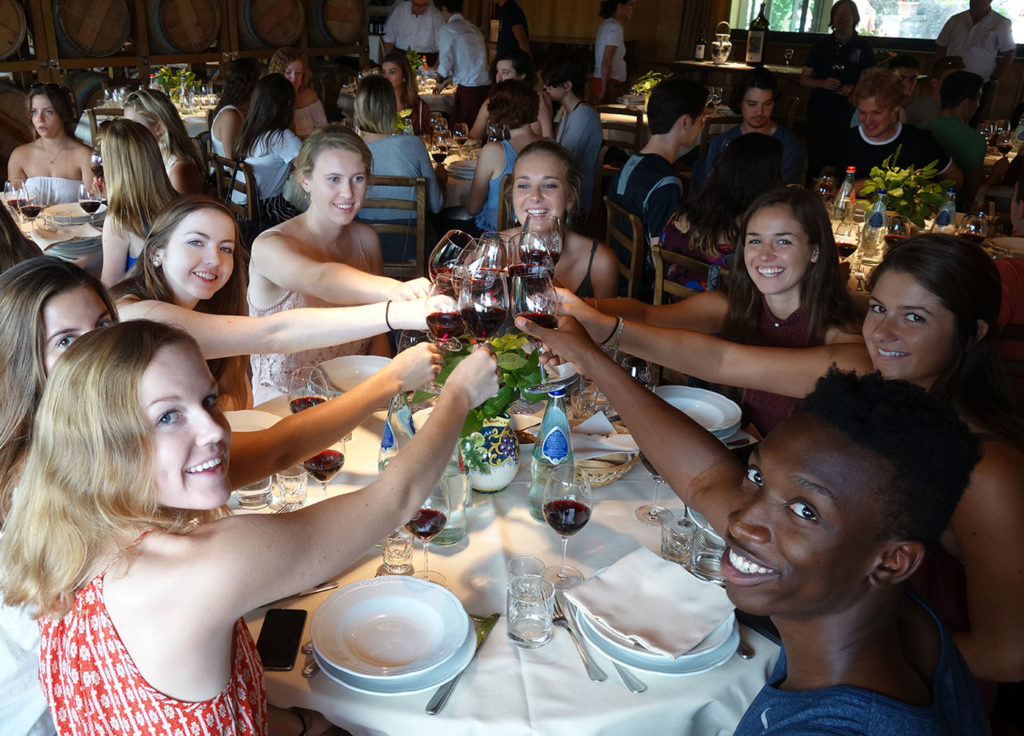 Embracing your Race, Ethnicity & Nationality in Italy
Until recently, Italy itself was a country of emigrants. As a peninsula in the Mediterranean, it is a natural stepping-stone to the arrival of refugees and migrants coming to Europe. As a result, Italians, particularly in Florence, are accustomed to interaction with people from all walks of life. But like all nations, it still has much more to do in embracing diversity, equity, and inclusion.
ISI Florence takes careful attention to assist our students, particularly African-American, Asian-American, and other minorities in being prepared for their experience abroad.
Should you wish to discuss more what to expect as a foreigner in Italy, please contact us.
Pro-tip:
Our African-American students report that it is beneficial to pack hair products for their time abroad because, while there are some good African hair product shops in town, they don't always work with the African-American or Black hairstyles that you may be used to.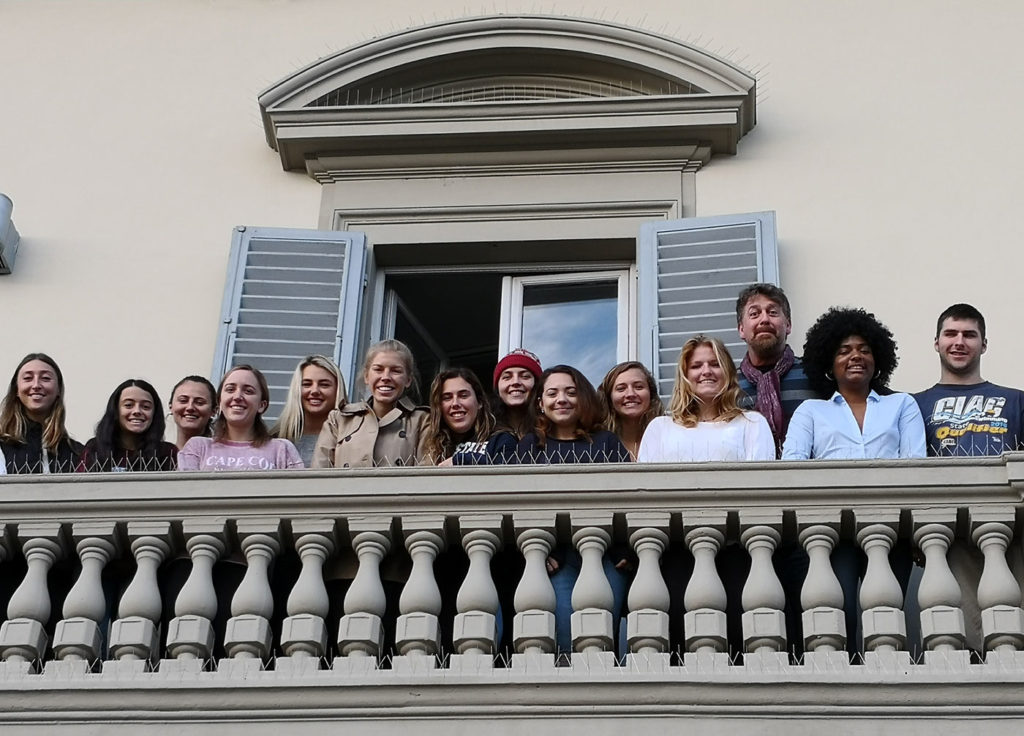 Florence's LGBTQ+ Community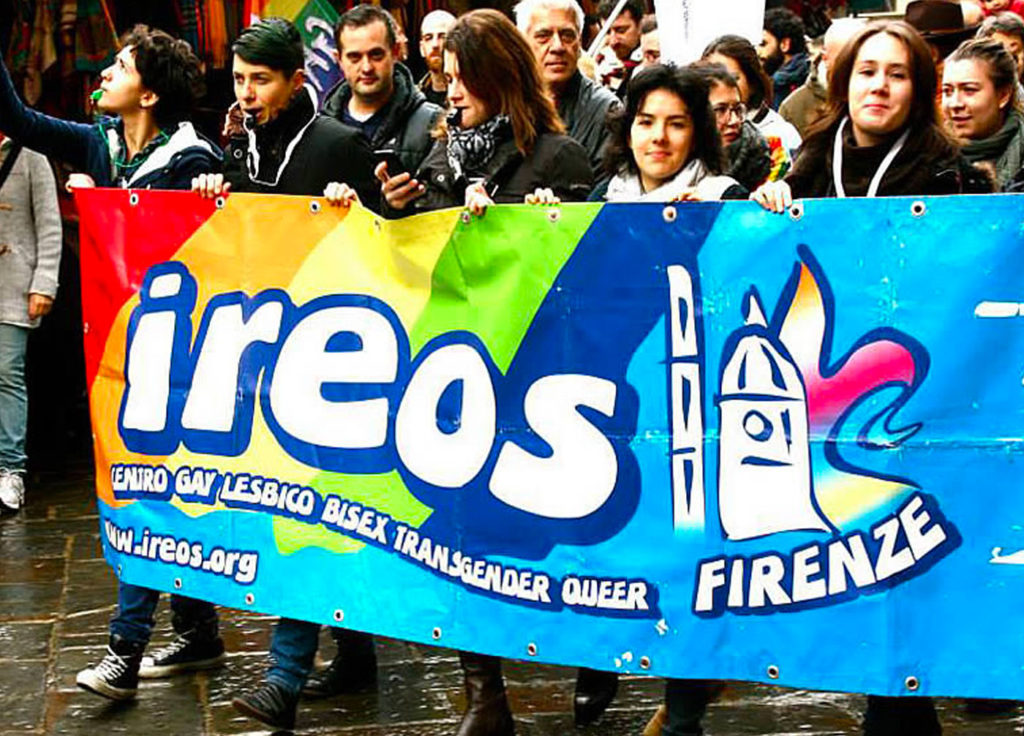 Did you know that Florence was the home of the first gay venue in Italy (founded in 1971, but since closed) and has hosted a Queer Film Festival for more than 17 years? Or that Florence and other cities throughout the country host vibrant pride parades and festivities every June?
In legal terms, Italy recognizes same-sex civil unions, which extend many fundamental rights like healthcare decisions and hereditary issues, though they don't yet approve (legally) of equalitarian same-sex marriages.
Gay communities in the city of Florence are active and welcoming. For example, Ireos and Arci Gay have been advocating for inclusivity since their founding, offering meetings and cultural activities to help members of the community find their voice and a comfortable support group that often leads to lifelong friendships.
Read about Florence's queer history here
Did you know?
The Italian language is binary-gender based like most Latin languages. We realize this may pose difficulties for those who identify as non-binary, but our Italian language professors are on the forefront of the effort to teach Italian with inclusion, diversity and gender equality.
Navigating Dietary Restrictions
Italian culture places a high value on healthy wholesome food with simple natural ingredients. As a result of this health consciousness, Italians also will often go the extra mile to respect any dietary restrictions.
Students may not have all readily available dietary options they are accustomed to in the States, but those with dietary restrictions should manage just fine while in Italy.
Gluten-free and vegan options are common in Italy so you can find menus if not entire restaurants adapted to these needs in cities and towns throughout the country.
Florence has a large Jewish and Muslim community and there are plenty of places to find kosher and halal foods. Our Diversity, Equity & Inclusion officer can provide a detailed list.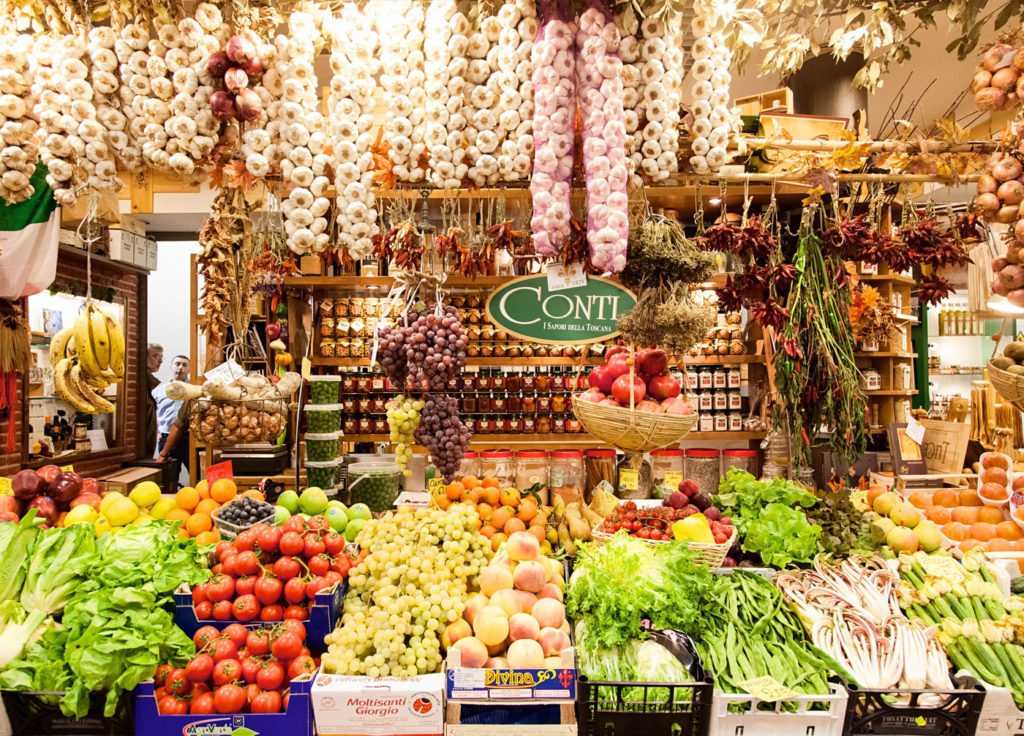 First-Generation Students Abroad & Students from diverse socio-economic backgrounds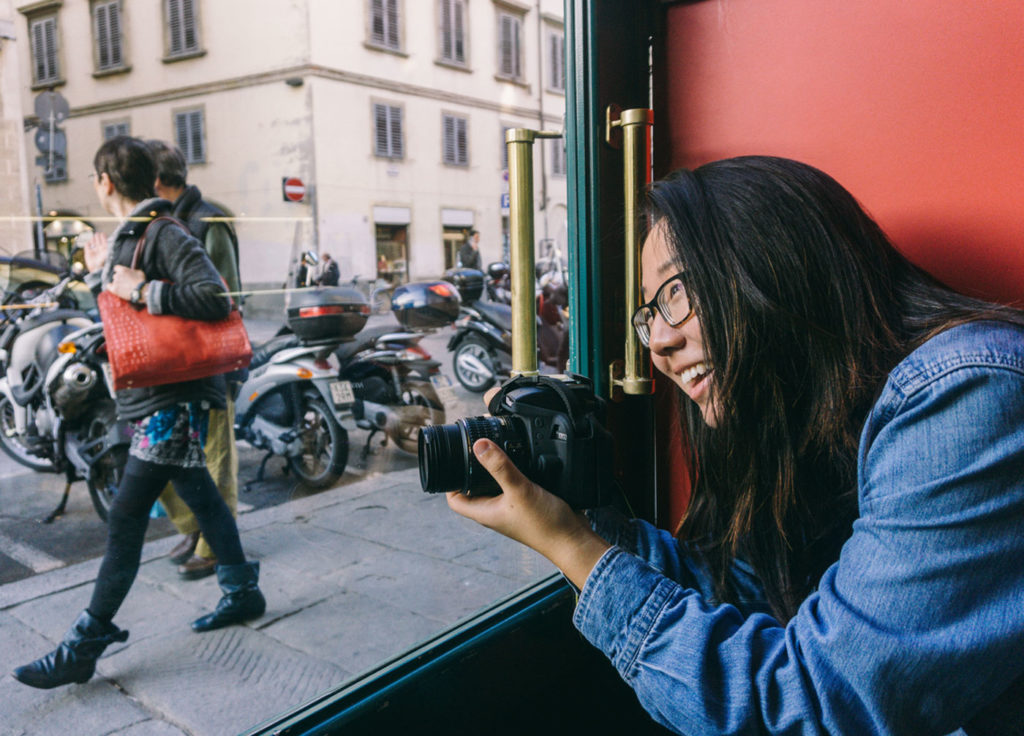 Are you the first person in your family to attend a higher-education institution or to go abroad? Are you worried about affordability? These worries are understandable and our staff is here to help. We can even schedule a call with concerned family members.
First-generation students often find great opportunities for growth and enjoyment while abroad.
Not every student spends each weekend traveling to far destinations. ISI Florence is located in a stunning city, full of historic streets, palaces, monuments, events, and nearby places to explore! Being centrally located, Florence is also just a short train ride to many other breath-taking places to visit in Italy. Our local student services staff are on hand to help you plan a slew of activities within any budget.
Did you know?
First-generation students often adapt very well and quickly to Italian culture as they find many similarities with their own culture. This has helped them thrive abroad and become an important point of reference for their peers.
Disabilities in Italy
At ISI Florence, our faculty and staff are trained and experienced in accommodating learning disabilities and work closely with each student to make the appropriate accommodations.
Individuals experiencing mobility difficulties may find Italy to be difficult to navigate. In Italy, streets are still pretty much the way they were planned in the Middle Ages and Renaissance. Many still have their original cobble-stones or replicas of those. People with mobility issues may find many handicaps to overcome in order to get around the historic center. However, there are city ordinances that have been put into place to require most venues and new urban planning projects to take into consideration these issues. Most curbs now have ramps and all the city busses also have devices to make boarding and getting off much easier. Bars and restaurants are also required to adapt access to restrooms for people with disabilities.
Our study facilities have elevators if required and restrooms for people with disabilities. Many of the student apartments are also equipped with ramps and elevators or are on the ground floor for easier access. Staff is also on hand to help with any type of assistance whether it be for visible or non-visible disabilities.
We would be happy to discuss what can be expected when it comes to navigating your experience abroad.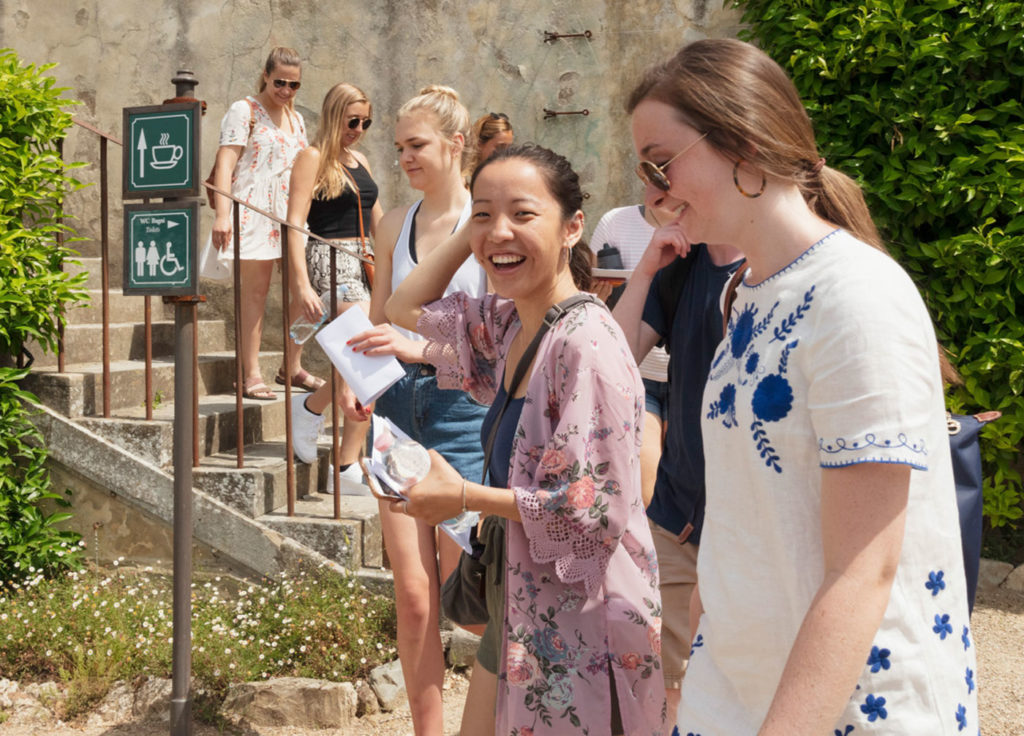 Faith-Based Practices and Considerations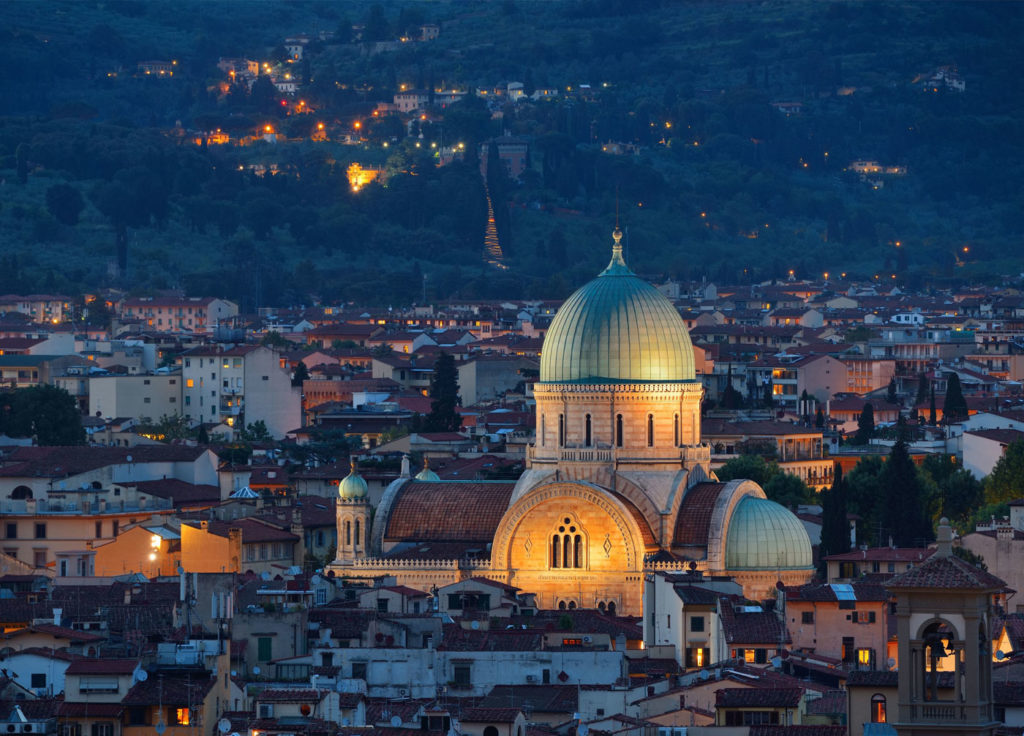 Italy is a secular state but hosts a prevalent Catholic culture. Churches seem to be on every corner and bells ring throughout the day, especially on Sundays. This is a deep-rooted aspect of the culture that can be noticed in banks, post offices, hospitals, police stations, shops, and even schools (though students can now opt-out of religion classes).
That said, many other religions are represented in Italy and major cities offer a greater diversity of faith. For example, Florence hosts a large and active Jewish community (and a stunningly historic synagogue). You can also find mosques as well as Eastern Orthodox, Anglican, Episcopalian, Lutheran, and Methodist churches.
Youth group culture also exists in Italy. Florence has a large university student population that organizes faith-based groups of all denominations. These groups often create study groups, host free or cheap dinners, or engage in fun activities like dancing flash mobs and cultural events.
Our staff have all undergone DEI training and are aware of the constant change and issues of the host environment. Should you have any questions about related topics or wish to share your own experience with us, please know that you are welcome to contact any member of our team or contact us to be connected with our Diversity, Equity, and Inclusion Officer.