Giving back to the Florentine community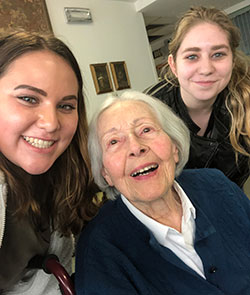 At ISI Florence we are passionate about immersion! And volunteering is not only one of the best ways to meet locals and delve into the local culture and society, but it also allows you to give back to the host city that will be your home for the next four months – Florence. Your assistance, skills, and abilities will be greatly appreciated as you help Florence build a better community.
Volunteering also has many rewards for you as well. It provides a growing sense of satisfaction, confidence, and belonging, as you take part in something worthwhile. Moreover, you can demonstrate to potential employers that you used your time abroad in a meaningful way to grow and learn a lot about yourself. And of course, you will meet interesting people, and build deep friendships through what many students have called a "must-do altruistic experience". Even if it's something not grand, volunteer projects no matter how small are always inspirational and meaningful.
Contact the ISI Florence Coordinator for Community Engagement, Serena Giorgi ([email protected]) to learn more and sign up for ISI Florence volunteer activities; you'll be glad you did!
VOLUNTEER TOUR GUIDE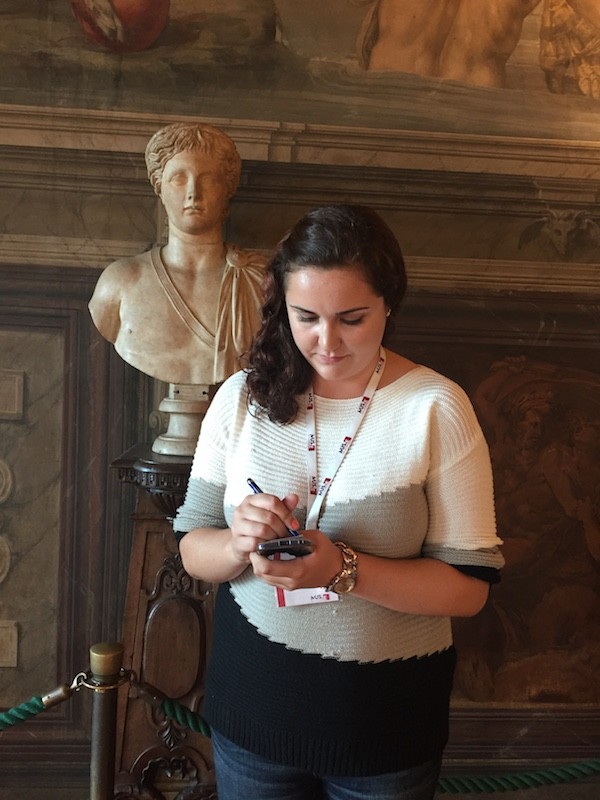 Become a tour guide at the magnificent Palazzo Vecchio. Accompany English-speaking tourists through the palatial and magnificently decorated rooms of Florence's most prestigious palazzo built in the thirteenth century and home of the city government for nearly 700 years. This is a demanding yet rewarding volunteer experience and all students must commit to a one-month-long training session and twelve hours per week of guided tours, including weekends. Candidates should be motivated and passionate about Florentine history and art history, possess excellent verbal communication skills and show a group-leader attitude. This prestigious position is highly selective and the Palazzo accepts only one student per semester. For those selected, an official certificate of participation is issued upon completion—a truly unique experience and a superb addition to any resume.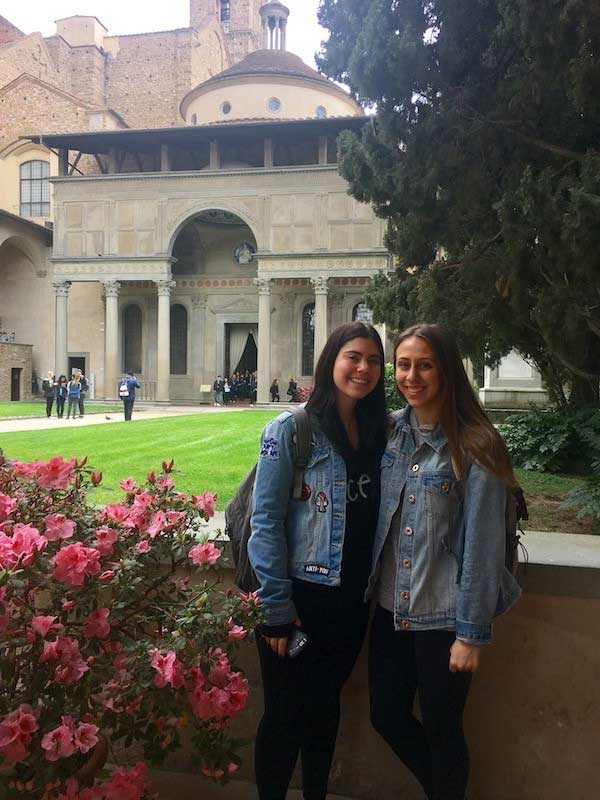 Be an English-speaking tour guide in one of the main churches in Florence (Santa Croce, Santa Maria Novella, Duomo etc.). Volunteers become members of the Ars et Fides Association and receive an information packet on the church they choose. They are scheduled to follow a tour, led by an experienced guide, and once they feel comfortable with the material studied, they start giving their own tours. A commitment of 2 to 4 hours per week is required. Candidates should be passionate about art history and have a group-leader attitude. Please note that only two students per semester are accepted. An official certificate is issued upon completion of the volunteering period.
Commitment: Training period, followed by 4 hours per week
Requirements:
Passion for art history plus interest in and aptitude for leading groups.
COMMUNITY SERVICE
The St. James's Episcopal Church is committed to helping the less fortunate in the broader Florentine area, regardless of nationality or creed. Various volunteer opportunities are available for students wishing to spend time in a friendly, community-driven environment. One such opportunity: St. James' organizes a weekly food bank, and volunteers help prepare and distribute food boxes.
Commitment: 2/3 hours per week
I Ragazzi di Sipario is a restaurant whose working staff members are people with intellectual and/or sensorial disabilities. Their skills and potentials need an empowering environment in order to be expressed. Students will provide support to the restaurant staff.
Official website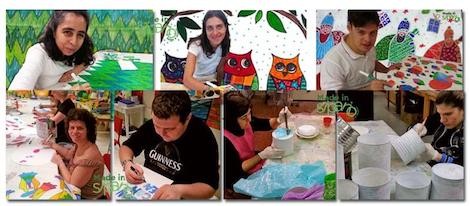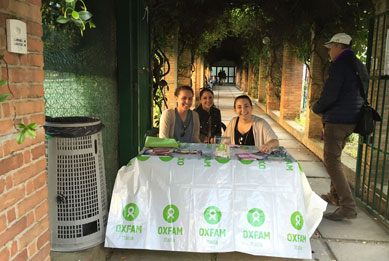 Oxfam is an international NGO that promotes and supports projects in the field of human rights, education, and economic and social justice. Students plan events and initiatives aimed at fundraising in collaboration with an Oxfam Italia mentor and ISI Florence's Community Engagement Coordinator.
Official website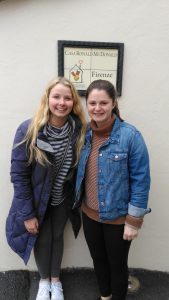 Volunteers make a big difference in the lives of families hosted in Florence's chapter of the Ronald McDonald House by playing with the kids, helping them with their homework, and simply being a warm, dependable presence. Students commit to one afternoon a week and should keep in mind that helping sick children fight their illness is demanding and can take a large emotional toll.
Official website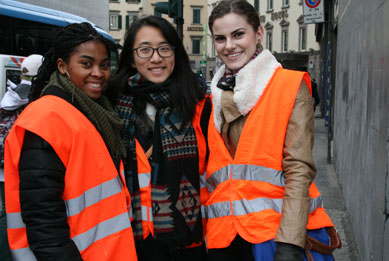 Angeli del Bello is a group of volunteers comprised of students, retired people, and various volunteer associations. Together they work to improve the urban environment and aesthetic value of the city of Florence. The Municipality of Florence is thankful to the many U.S. study abroad students who, with their inborn spirit of volunteerism, are vital to the restoration of the city's luster and shine.
Official website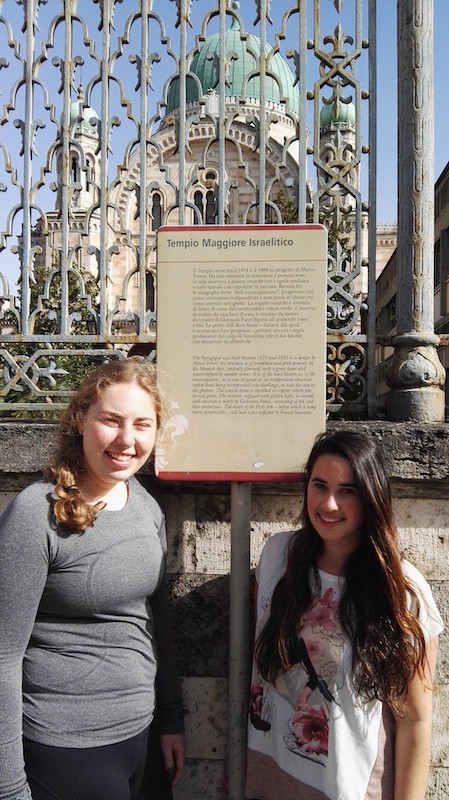 The Jewish Community Center offers a wide variety of volunteer opportunities. Students with a background in education can assist kindergarten teachers and educators with their regular activities for children (18-36 months and 3-5 years old).
Students with a strong interest in social media and communication management can help promote cultural events and Jewish holidays to the English-speaking public. Students with Italian proficiency can volunteer in the nursing home where they converse and entertain the elderly (i.e., taking people out for a walk or a coffee, reading newspapers to them, listening to their stories).
Commitment: 1 afternoon a week
Requirements:
Basic knowledge of the Italian language
Caritas is a Catholic association that runs a soup kitchen for the homeless and needy every day in Florence. All the food is donated by local supermarkets and the volunteers help sort the supplies and serve the lunches to approximately 300-450 people. It's a great way to give back to the Florentine community and see some of the aspects of everyday life that you normally may not witness in the classroom.
Commitment: 2/3 hours per week during lunchtime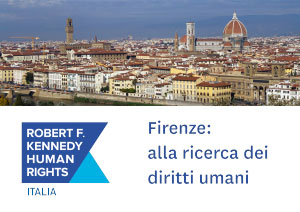 The RFK Center was founded in 1968 by Robert Kennedy's family and friends as a living memorial to Senator Robert Kennedy and today it is one of the world's foremost international human rights organizations.
"The RFK International House for Human Rights brings together human rights defenders who are changing our world with digital experts who are shaping the way change happens in the 21st century."
Partnering with human rights leaders, teaching social justice, and corporate responsibility, students help with exhibitions and assist visitors in the Florence headquarters.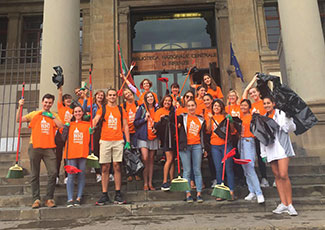 The Big Event is a day when the Study abroad programs in Florence get together to show the city, with a large and visible event, the benefit that American students bring to the city and community. Students will take care of the removal of illegal graffiti, rubbish from the streets, and stickers from street poles.
JOURNALISM OPPORTUNITIES
The main goal of this experience is to enhance student involvement in ISI Florence life. Students should keep an open mind, be motivated to actively learn, and stay flexible.
As an ISI Florence Blogger, you'll submit 4 blogs in total throughout your semester abroad (3 of them will be written, with 2 photos each, and 1 of them will be a max 3-minute video).
Suitable for students with an interest in:
communication, journalism, and photojournalism studies.
Under the editor-in-chief's supervision students will:
Update and regulate information
Write articles on the different news and events in Florence
Write posts and comments on their web page and/ or publish them on paper
Suitable for students in Communication, Journalism, Photo Journalism, Film Making, Art History, Theater and Cinema.
Commitment:
2/3 hours per week
EDUCATION & SPORT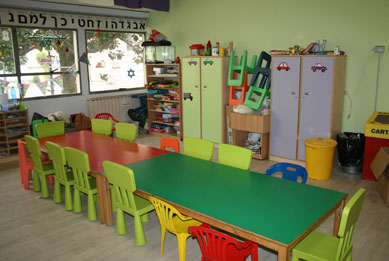 ISI Florence students are placed in local kindergartens, primary, middle or high schools to assist English-language teachers, enhancing a creative learning environment. The teaching assistants are often asked to create lesson plans, propose activities, and lead class discussions. Also, students with a good level of Italian may give one-to-one tutoring (age 9-14) in the afternoon. This opportunity is designed for students who are interested in interacting with children and teenagers while simultaneously improving their teaching skills and Italian comprehension. An official certificate is issued upon completion.
Commitment: 2/3 hours per week
Requirements:
For education and human development students, but open to anyone enthusiastic about working with students.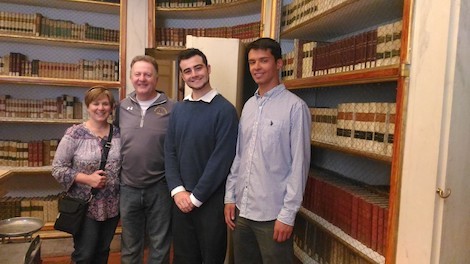 Preserve and advertise Florence's cultural heritage!
Students collaborate with the librarians of the prestigious National Institute for Renaissance Studies located in Palazzo Strozzi to integrate library holdings into the IRIS Consortium Catalog. Palazzo Strozzi is a landmark of Renaissance architecture, and as such, it is the ideal opportunity for art lovers interested in preserving and promoting Florence's cultural heritage.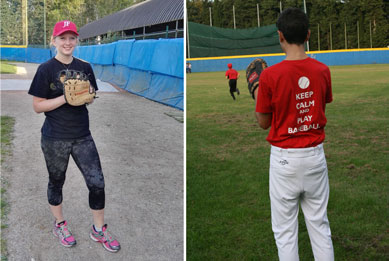 This is a great opportunity for baseball players to teach their favorite sport to Italian kids ages 7-12. The commitment is once a week, usually on Tuesday afternoons.
Official website