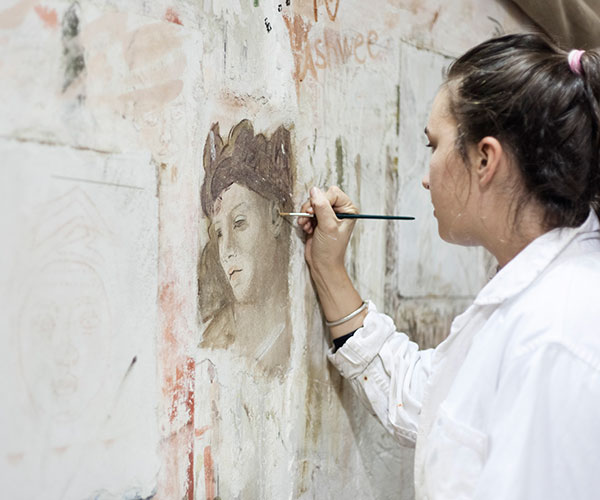 Studio Arts in Florence
Are you passionate about the arts and eager to immerse yourself in Italy's rich cultural heritage? Look no further than ISI Florence!
Immerse yourself in the enchanting city of Florence, the birthplace of the Renaissance, and engage in hands-on artistic exploration. Our accomplished studio arts faculty will guide you as you refine your painting, drawing, sculpture, and digital media skills. At ISI Florence, we offer a unique blend of academic guidance and experiential learning. Through dynamic studio-based classes and immersive field trips, you will develop a deep understanding of the artistic process and cultivate your own unique and creative voice. Join our vibrant artistic community for a semester or summer session to receive transferable university credit and ignite your creativity in the heart of Italy's cultural capital.
Study Art History in the Heart of the Renaissance
Are you captivated by the stories behind the masterpieces?
At ISI Florence, you'll have the opportunity to immerse yourself and discover first-hand the world of Florentine and Italian art. Explore iconic landmarks and museums housing renowned masterpieces, guided by passionate scholars who breathe life into their history. From Leonardo and Michelangelo to groundbreaking modern artists and architects, you'll gain a profound understanding of art's cultural and social significance.
Florence: Your Living Classroom
Experience Florence as your living classroom, where every street, building, and masterpiece tells a story. This remarkable city has shaped societies and left an indelible mark on humanity through its artistic heritage. Art history courses at ISI Florence are your gateway to unlocking the secrets of art's, past, present, and future.
Join us and become part of something extraordinary and get ready to explore, learn, and thrive in the cultural capital of Italy.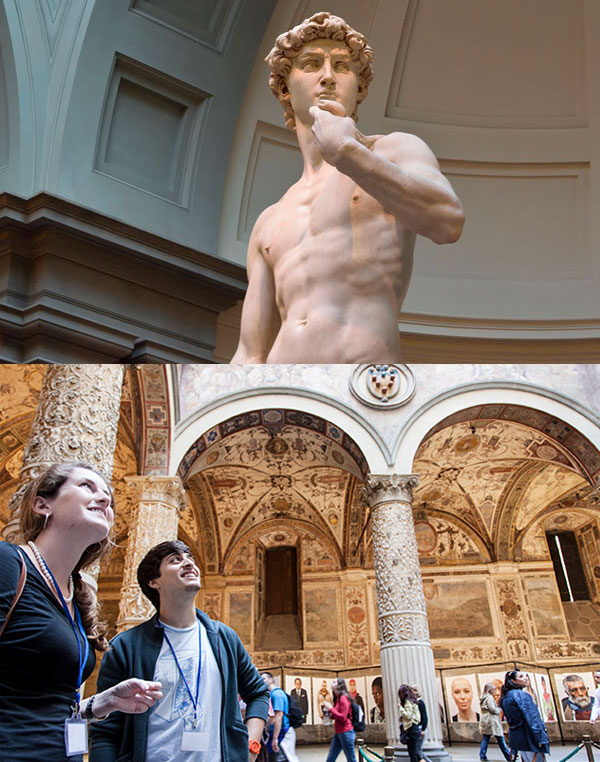 Our Courses
Are you ready to study art & art history in the cradle of the Renaissance?