About Palazzo Rucellai
Home to ISI Florence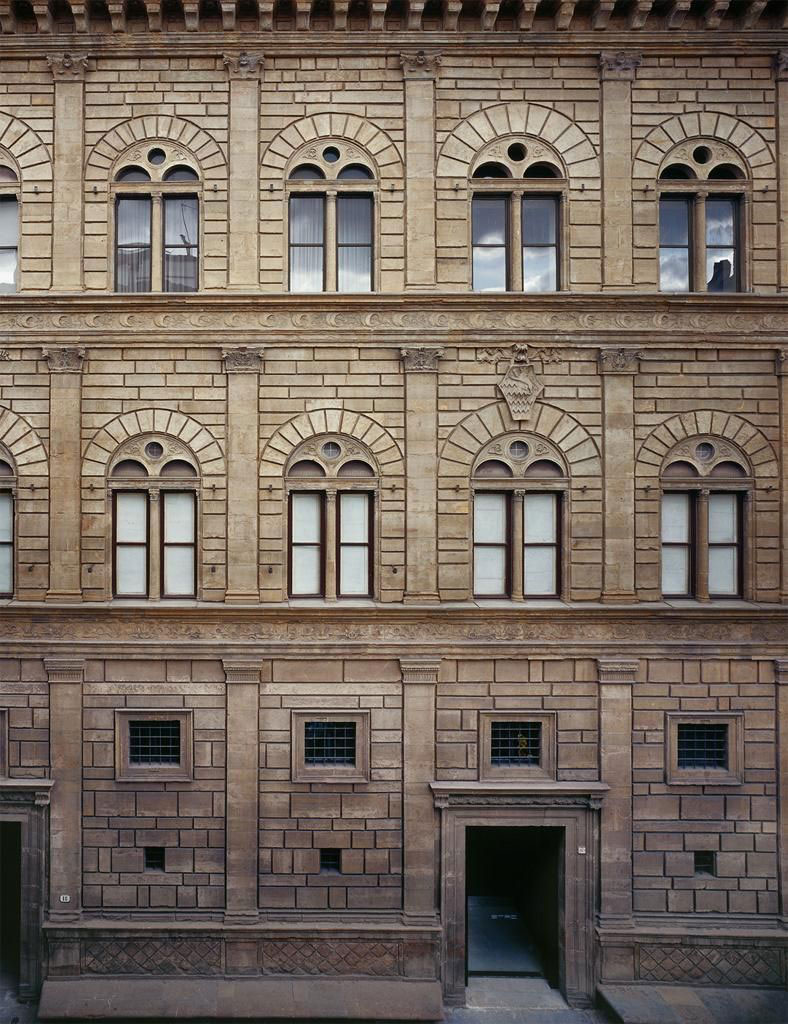 The Façade
Palazzo Rucellai is a landmark Renaissance palace whose façade was designed by the renowned humanist and architect Leon Battista Alberti between 1446 and 1451. This splendid work shimmers with the full spirit of fifteenth-century humanism. The structural elements of ancient Rome are replicated in the arches, pilasters, and entablatures; these themes are echoed in the larger blocks on the ground floor, which heighten the impression of strength and solidity. The pilasters of the three stories embody different classical orders, creating an effect reminiscent of the Colosseum. The elegant design of this palace marked a turning point in the architecture of patrician residences, setting them apart from the earlier, more fortress-like structures. Flanking the two main doorways of Palazzo Rucellai are long stone street benches that run the length of the building, a typical feature of fifteenth-century buildings. These benches once served as a resting place for visitors and passers-by—a function they still serve today.
The Interior
The palace was created from an enclave of eight smaller buildings combined to form a single architectural complex arranged around a central courtyard. The piano nobile (or noble floor) is home to the Institute. It was refurbished in 1740 on the occasion of the wedding of Giuseppe Rucellai and Teresa de' Pazzi. The frescoed vaulted ceilings, exquisitely preserved, depict mythological figures and motifs.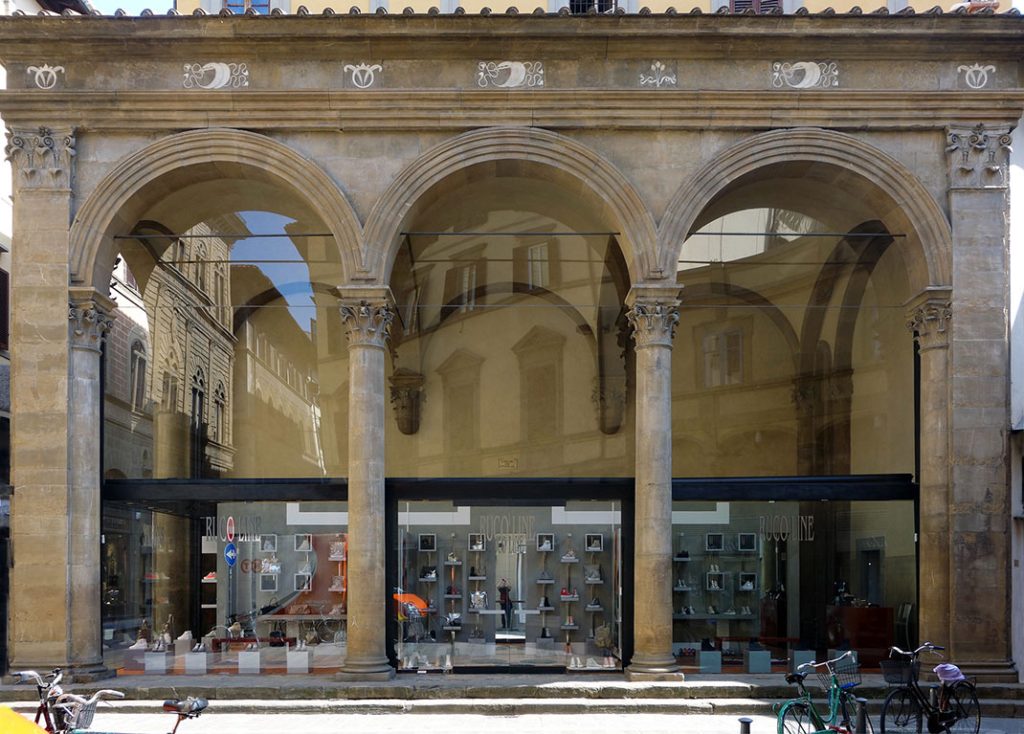 The Loggia
Diagonal from the palazzo, the splendid Loggia Rucellai pierces the soft Florentine sky. The loggia, a classical construction of three large rounded arches, is known for the architrave, which boasts the decorative motif of the Rucellai coat of arms: a sail blowing in the wind. Until 1677 the loggia was the location of both public and private Rucellai family ceremonies. Today visitors strolling down Via della Vigna Nuova who spot the coat of arms can savor a secret sliver of Florence's colorful history.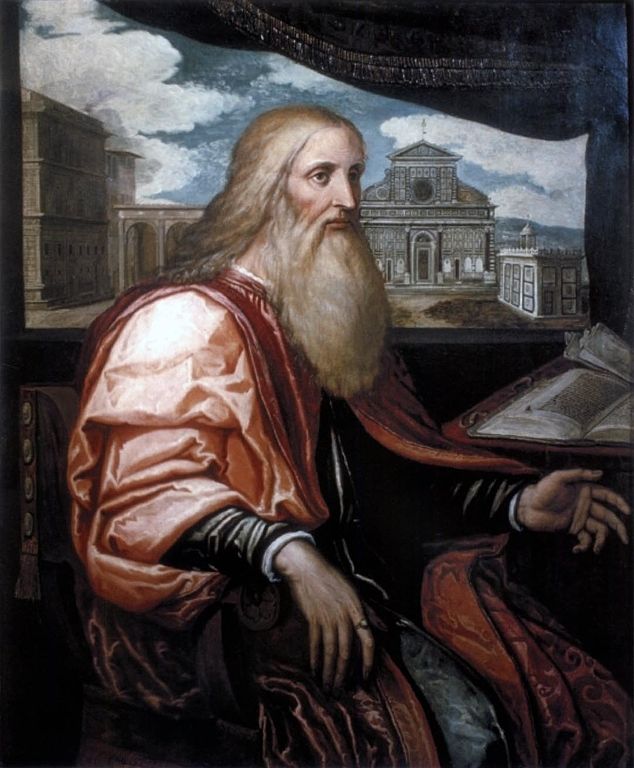 Rucellai Family Patronage in The City of Florence
During the illustrious days when the palace was being built, Giovanni Rucellai engaged Alberti for an equally important commission: completing the façade of the Church of Santa Maria Novella, another Florentine landmark. Today's visitors can observe Giovanni Rucellai's name engraved in the architrave of the entablature, as Marcus Agrippa's was on the architrave of the Pantheon 1,500 years earlier. The decoration of the façade includes that same billowing sail, the heraldic symbol of the Rucellai family.