INTERNSHIPS AT ISI FLORENCE
Career readiness and study abroad go hand-in-hand, making ISI Florence an ideal provider of highly selective unpaid and credit-bearing internships in Italy. Students have the option to intern during the semester and post-spring semester during the summer session at the Institute and with local institutions in Florence and Tuscany.

ISI Florence internships provide substantial opportunities to develop career readiness competencies, as defined by the U.S. National Association of Colleges and Employers (NACE). These enriching opportunities allow students to apply knowledge learned in the classroom as they engage in critical thinking, effective communication in an international work setting, collaborate on teams, apply technology in their field of interest, improve their intercultural fluency, identify career management goals, and utilize their skills in leadership and professionalism.

The Institute staff reviews applicants carefully and matches the students' needs and interests with the internships available. Check the course descriptions below for the internship offered.
SEMESTER INTERNSHIPS
Students may select a credit-bearing internship (3-credits) as part of their semester curriculum at ISI Florence. A number of internships take place conveniently at the Institute where students work closely with ISI Florence staff and faculty in key functional areas.
SUMMER INTERNSHIPS
Summer internships begin at the end of the Spring semester (May) and continue through the end of the summer session (June). Summer internships allow Spring semester students to remain in Florence and work at the Institute while, at the same time, encouraging reflection on their personal and professional development as well as actively engaging them in their field of choice.

ISI Florence offers semester internships in:
INTERNSHIPS OFFERED AT ISI
COORDINATORS AND SUPERVISORS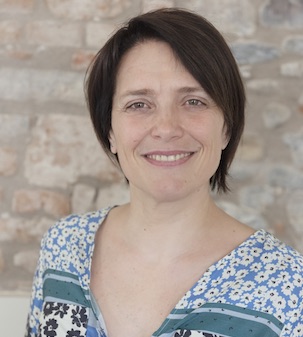 Serena Giorgi
Internships Coordinator
CE Supervisor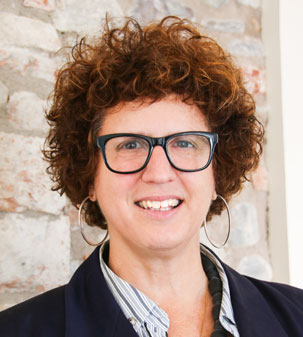 Nina Peci
Graphic Design & Visual Communications Supervisor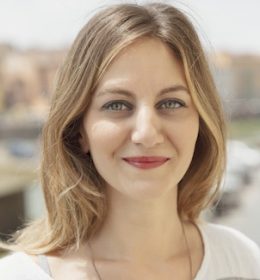 Christina Infantino
Journalism & Social Media Intern Supervisor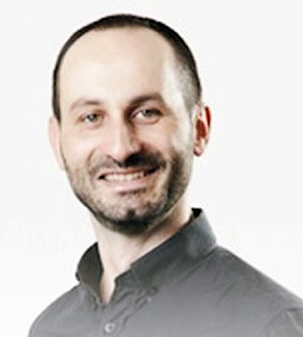 Stefano Corazzini
Tour Guide at Palazzo Vecchio Intern Supervisor
WHY INTERN ABROAD?
Internships offer substantial benefits when it comes to exploring a possible career path, developing and refining skills, networking, and gaining other valuable work experiences. However, internships abroad provide added benefits for your resume by showing your future employer that you:
WORKING IN FLORENCE
As part of our initiative to help students gain valuable cross-cultural experience in an international environment, we promote many opportunities for community engagement, including credit-bearing internships and service-learning activities. These projects give students invaluable hands-on understanding and extraordinary out-of-classroom exposure to the culture, language, and people of Italy; and at the same time, valuable skills applicable to future careers.
Interning in the city illustrates to employers your enterprising desire to explore beyond the beaten path and experience authentic Italy. It demonstrates ambition, curiosity, and a propensity for seeking creative solutions to your goals.
The city of Florence is your classroom.
Click here to learn more about the amazing student life in Florence.
APPLICATION PROCEDURES & REQUIREMENTS
APPLYING
Internships are highly selective. To apply, students must submit a completed application several months before their arrival. Applicants will then be contacted by the Internship Coordinator to review their application and arrange a mandatory web-based interview. Applicants that have completed fully the application form and supervisor interview will be notified of acceptance or rejection within two weeks.
INTERNSHIP REQUIREMENTS
Prior to arrival in Florence, interns will be assigned a site supervisor and a faculty supervisor. The site supervisor directs and oversees tasks and the work environment throughout the internship. The faculty supervisor meets occasionally with the intern to confirm and assess their milestones, performance, and achievement of learning objectives. Internships are assigned the appropriate academic level and the number of credits based on their nature and scope. Semester interns will perform approximately 8-10 hours per week at the Institute or partner company. Summer Interns should expect to work up to 20 hours per week. To receive a final grade, interns must complete all requirements outlined in the syllabus which include:
INTERNSHIP FEES
CREDIT-BEARING INTERNSHIPS
There are no additional fees for the semester internships at ISI Florence as part of their semester or summer programs curriculum.
Students participating in a full-time credit-bearing internship only with ISI will be charged 420 Euro per credit with a minimum of 3 credits per internship with a minimum of six weeks duration. All internships are uncompensated. Students will be responsible for housing, meals, insurance, and transportation for the duration of the on-site internship in Italy. ISI Florence can assist with securing appropriate accommodations, visa letters, student services, arrivals, and orientation.
Remote credit-bearing internships will be charged at $450 per credit with a minimum of 3 credits and 6 weeks in duration.
---
NON-CREDIT BEARING INTERNSHIPS
There are no fees for non-credit-bearing internships. All internships are uncompensated.
For on-site internships in Italy, students will be responsible for housing, meals, insurance, and transportation for the duration of the internship. ISI Florence can assist with securing appropriate accommodations, visa letters, student services, arrivals, and orientation.
---
APPLYING IS EASY!
Click "Apply Online" below to apply for your semester abroad and qualify for internships. Complete the "Inquire to Intern" form to be considered for internship placement.
The application and inquiry deadline for the Spring Semester and Summer Internships is October 15th. The deadline for Fall Semester Internships is June 15th.
INQUIRE TO INTERN
Fill out the form below to begin the internship inquiry process and be contacted by the Internship Advisor regarding your eligibility and placement.