About the Program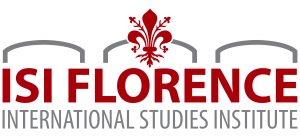 The Trasimeno Archaeology Field School, based in nearby Castiglione del Lago on the shores of Lake Trasimeno between Umbria and Tuscany, provides a curricular concentration in Archaeology and History. This six-week program begins with student arrival and pick-up from the Rome airport and transfers to Perugia for the welcome dinner. After orientation, the group is brought to nearby Castiglione del Lago where they live for the duration of the program.
The Field School is conducted in conjunction with the Trasimeno Regional Archaeological Project (TRAP), a multi-faceted research program that aims to reconstruct the history of human occupation in the region of Castiglione del Lago. This project is a collaboration between the Umbra Institute, DePauw University (Greencastle, IN), and the Comune of Castiglione del Lago. Students who participate in the Field School are engaged in all aspects of the archaeological research, including excavation, documentation, scientific studies, digital modeling, and assisting with the installation of a new archaeological museum in Castiglione del Lago.
In addition to the fieldwork, there are classroom lectures and field trips. Students will also have the opportunity to travel in Central Italy as Castiglione del Lago is conveniently situated on the train line between Rome and Florence. Program dates are provided below.
The Field School Courses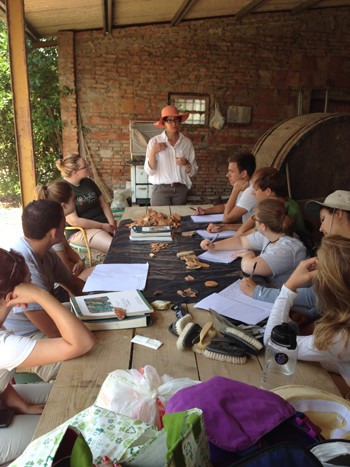 The Field School consists of two courses, one theoretical and one practical, with daily work on the archaeological site. The program aims to provide students with a comprehensive overview of up-to-date theories and methods of archaeological research and fieldwork as applied to the civilizations that shaped the history and culture of central Italy.
The two courses are:
CLAS 320: Archaeology in Central Italy: the Etruscan and Roman Heritage
This course introduces students to the region's history and heritage, as a context for archaeological research. It also provides a theoretical background for the summer program's learning and training.
Course credit: 3
CLAS 430: Archaeological Field Workshop
This course is an archaeology practicum whereby students work on the Gioiella-Vaiano Villa site, alongside archaeologists. Students gain fundamental skills in archaeological research and apply them over the course of the project. The goal of the campaign as a whole is to assess the original pattern of human impact on the entire territory and understand its development since antiquity.
Course credit: 3
ISI Florence's mission is to develop students' expertise in the full range of methods and processes employed in a complete archaeological project, from research design and preliminary survey of the territory to methods of data collection in the field and digging, to the cataloging and display of archaeological remains. By investigating the archaeological heritage of this landscape, the field workshop provides an instructive example of how different civilizations built upon one another in the same geographic area.
The Ancient Roman Excavation Site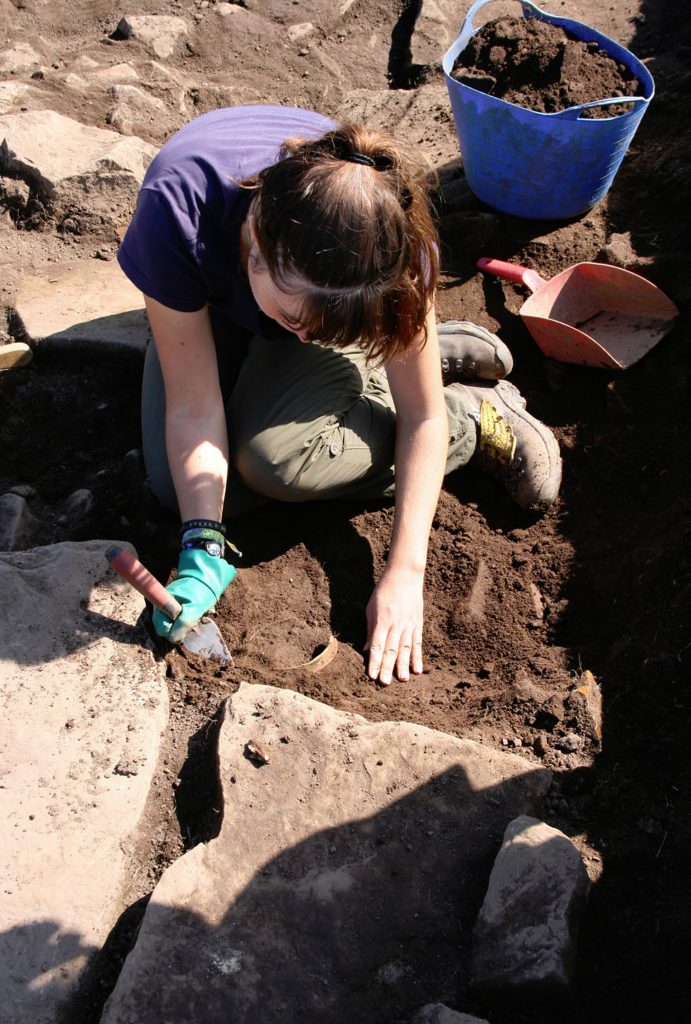 The fieldwork takes place at a recently discovered Roman Villa located on a gentle slope overlooking Lake Chiusi near the Umbria-Tuscany border. On fieldwork days, a private bus will take students to the site for a full day's work and research. Lunch is on-site, and students return home in the mid-afternoon. Alternating days will be spent in class, at local museums, or on field trips to nearby sites of interest.
This archaeological team has now completed five seasons of research at the site. Preliminary findings indicate that the site was occupied from the 2nd century B.C. to at least the 3rd century A.D. While the villa was most probably spread out over a wide area, excavations have focused on uncovering the bath complex and a large centrally located building that was likely an elaborately decorated Roman dining hall. In addition to learning archaeological field methods, students have the opportunity to help with the site GIS (Geographic Information Systems), the 3D visualization of the site and its objects (Photogrammetry), and the scientific analysis of the local ceramics (petrography). Every summer, students also contribute to the display of artifacts in the expanding archaeological museum of Castiglione del Lago. The Archaeological Field School is a long-term project run in cooperation with local institutions, ISI Florence, Umbra Institute (Perugia), and DePauw University (Indiana, USA).

More information about the site and the research program can be found on the blog – Click Here.
Examples of 3D visualization can be seen on the Trasimeno Digital Site Museum.
Important Note: Participating in an archaeological campaign is exciting work, but it is also sometimes tiring and challenging. It is important that you are ready and fit for outdoor physical activity. The typical day starts very early in the morning to take advantage of the cooler weather and runs until mid-to-late-afternoon.
Trasimeno Field School Partners & Sponsors
Student Life in Castiglione del Lago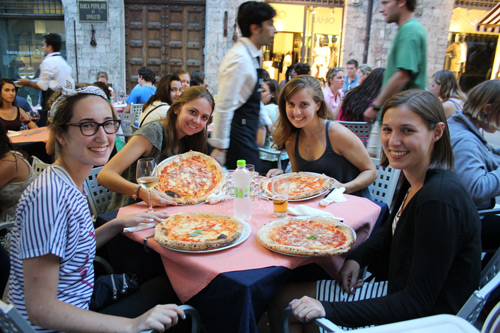 Castiglione del Lago is a charming medieval town in Umbria, located on top of a small peninsula along the southwestern shores of Lake Trasimeno. Member of the prestigious "I Borghi più Belli d'Italia" Association (The Most Beautiful Villages in Italy), Castiglione is situated between renowned historical cities, such as Orvieto, Chiusi, Arezzo, Cortona, and Perugia. All Field School participants stay in Castiglione del Lago, which is only a few miles away from Perugia and easily accessible by bus or train. Program participants live in modernly furnished apartments (2-3 students each), a short walk from the lakeshore, supermarkets, and all other important amenities. All apartments include fully-equipped kitchens.
In line with ISI Florence's traditional focus on community engagement, Field School participants have the opportunity to enjoy local day-to-day life and experience the atmosphere of an Italian town. Castiglione is an internationally renowned summer destination for relaxing vacations, swimming, sun-bathing on its beaches, or for practicing a variety of sports: cycling, sailing, wind- and kite-surfing, and canoeing. The beautiful hills surrounding the area offer opportunities for hiking, mountain biking, and horseback riding. Bus and train services connect Castiglione to other cities, including Rome and Florence, making it easy to travel over weekends.
Community Engagement
The Archaeological Field School aims to involve the community of Castiglione del Lago in a long-term relationship. As part of the program, students cooperate with the local archaeological museum to enhance its visibility and impact.
Program Dates
May 26, Friday
Departure from U.S.
May 27, Saturday
Arrivals in Rome and Transfer to Hotel in Perugia – Welcome Dinner
May 28, Sunday
Orientation Day 1 – Transfers to Housing – Open House
May 29, Monday
Classes Begin
July 6, Thursday
Last day of Classes
July 7, Friday
Final Exams & Farewell Festa
July 8, Saturday
Bus Departure for Rome Airport

Program Fees – $6,975.00
What's Included:
Academic Program (2 courses, 6-credits), airport pickup, welcome dinner, orientation, transport to dig site, equipment and supplies, housing, student services assistance, use of academic facilities in Castiglione del Lago, Program-sponsored cultural activities, overnight trip to Rome, and local archaeological sites, museum entrance fees, farewell party, return transport to Florence airport, official transcripts.

Note: Fees do not include meals, airfare, lab fees (250 Euro), insurance.


Scholarships & Study Grants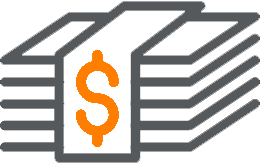 ISI Florence offers scholarships, financial aid, and partner discounts for qualifying students. Contact Us about how to make your experience more affordable.
Are you ready to unearth secrets
that have been hidden for millennia?
Trasimeno Archeology Field School Photos