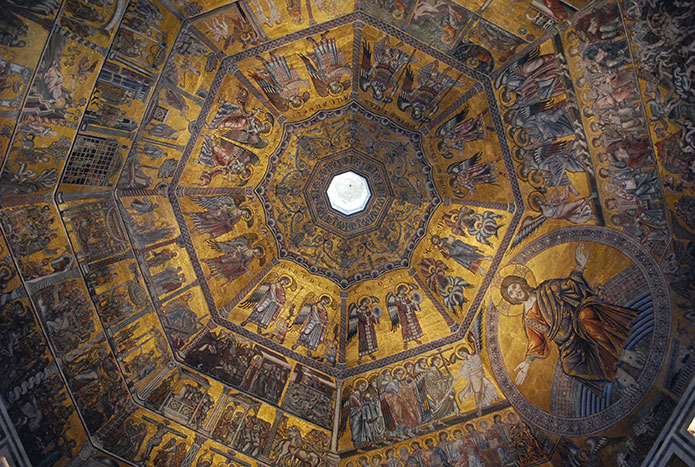 The Florentia Scholars Program offers the opportunity for students to maximize their study abroad experience by encouraging them to explore, learn, and develop new skills and ideas in an international setting. The Program is defined by enriched coursework and field experiences, enhanced cultural immersion, and collaboration with other motivated students. The program includes:
Several enrichment activities and co-curricular field trips during the semester;
Housing with local Italian or Italian-speaking foreign students or homestay with an Italian family (not required but highly recommend);
An assigned Italian "buddy" from one of the local universities to assist in cultural integration (Language Scholars);
A professor at ISI Florence to meet with scholars on a weekly basis and monitor their progress as well as prepare them for Italian university oral and written exams (Language Scholars);
A Faculty Mentor who will assist scholars with research methodology, academic writing, and setting milestones for the project's completion (Research Scholars).
Scholars will capitalize on some of the best of the features ISI Florence has to offer: one-on-one faculty mentoring, research and language acquisition opportunities, independent learning, intercultural development, and a community of professors and students who are fully engaged in the academic experience. The program is designed for highly motivated students to:
Tailor the academic curriculum to their specific needs and interests;
Enhance their language skills;
Pursue advanced topics with a faculty mentor;
Develop analytical and research skills;
Increase their ability to work independently;
Live with local families or students and broaden their intercultural development;
Advance their personal and intellectual growth, confidence, and motivation.
Research Scholar General Studies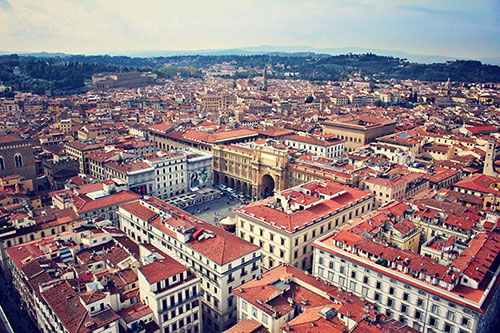 The GENERAL STUDIES program gives you the highest degree of flexibility in creating your curriculum. While completing your own research project, you will also be able to spend the semester immersing yourself in Italian culture, language, food, and Florentine life. In addition to your research, you can also take elective courses of your choice. The Program Coordinator can assist you in defining your research project, assigning a faculty mentor, and help you choose the complementary courses that best fit your needs, so as to make the most of your study abroad experience. General Studies Research Scholars will enroll in the following courses:
FSP 499 Advanced Research Project (4 to 6 credits)
This course will allow you to engage in original research, working in close contact with an individual faculty member who will act as the Research Project Advisor, and bring that research to fruition in the form of a final written and oral research report. In this way, you will have the opportunity to participate in formal, scholarly communication. The research undertaken may be of two types:
a completed item of individual research undertaken during the semester abroad in Florence. In this case, the research paper should be the length of a standard academic article and will usually be 8-10,000 words long, depending on the discipline. Scholars will receive ongoing mentoring during the research and writing process from their faculty mentor. The semester culminates in a peer review-style evaluation, which includes recommendations on how to prepare the paper for publication.
individual research that will be the basis for a bigger project once you return to the United States (i.e., a senior thesis). Students choosing this option must obtain approval from their home institution and submit to ISI Florence a prospectus and/or an outline of the final thesis, as well as at least one chapter of the larger project.
FSP 501 Research Writing & Methodology Workshop
Non-credit-bearing workshop with ISI Florence faculty advisor. FSP 501 is required for all students enrolled in FSP 499.
Italian Language (4-6 credits)
General Studies Program Scholars will be required to enroll in the 4-6 credit Italian language courses at the appropriate level (Beginner to Advanced) and are encouraged to take i-courses (courses with an extra component in intermediate/advanced Italian) where available.
Elective Courses (3-6 credits)
One or more electives choices; i-courses recommended.
ISI Florence Scholars Cultural Activities Series
A variety of exclusive experiences with ISI Florence faculty visiting local festivals, museums, artisanal workshops, farms, etc. Activities vary by semester.