The ISI Florence Guide | Listing the Best Picks of the Month to Explore the City at its Best.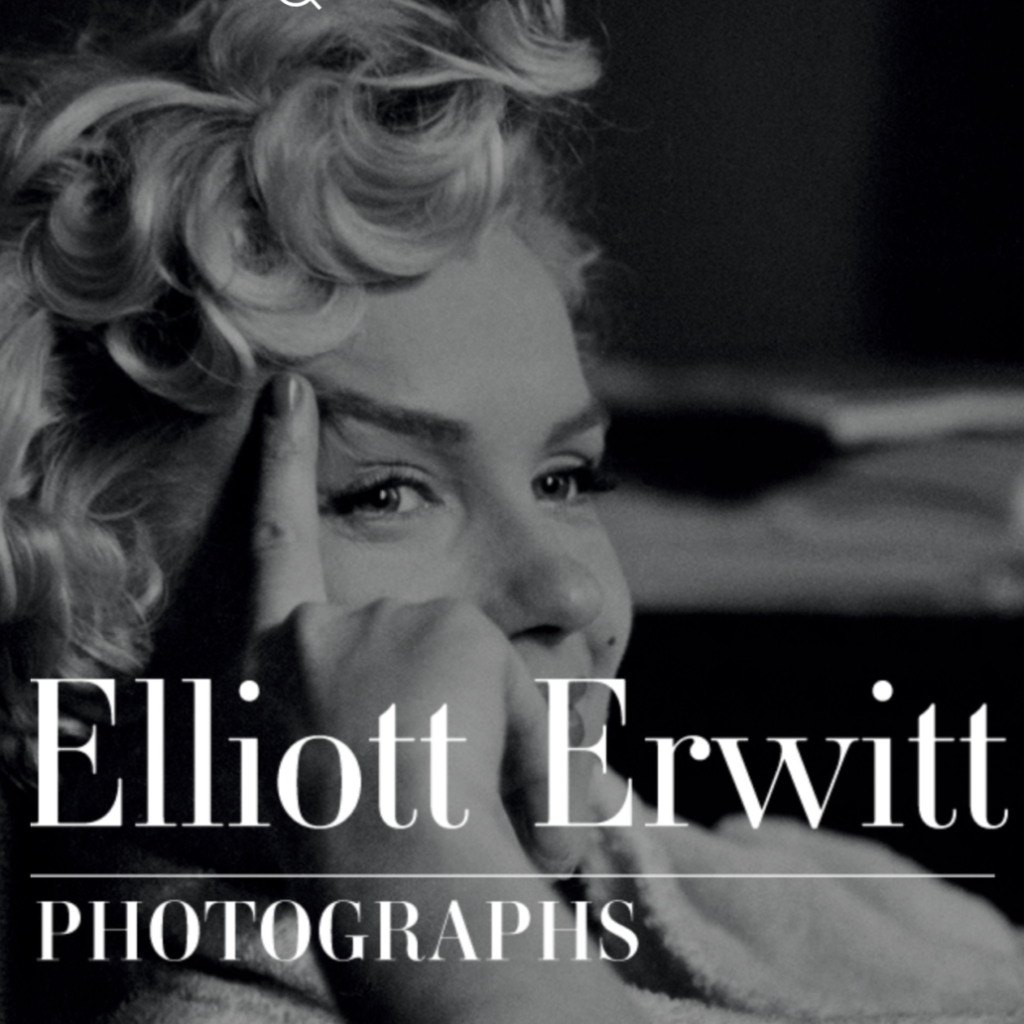 ELLIOT ERWITT. PHOTOGRAPHS.
When: Ongoing, Open Tue to Sun 10am – 7pm, — ENDS FEBRUARY 26
Where: Villa Bardini, Costa San Giorgio 2
Price: Euros 10,00
Website: https://www.villabardini.it/elliot-erwitt-photographs/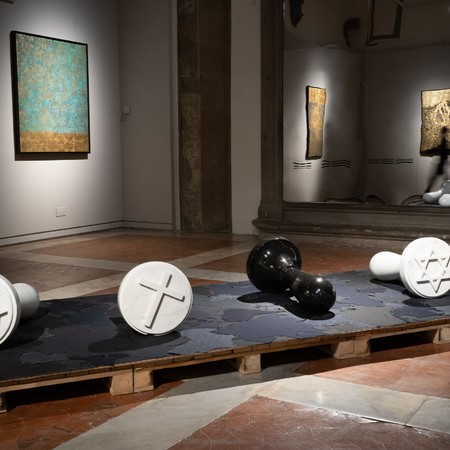 CHRISTIAN BALZANO. FUORI DAL MONDO.
When: Ongoing, 9:00am – 7:00pm – Closed on Wed
Where: Palazzo Medici Riccardi, Via Cavour 3
Price: Euros 10,00 (includes access to the museum)
Website: https://www.palazzomediciriccardi.it/project/christian-balzano-fuori-dal-mondo/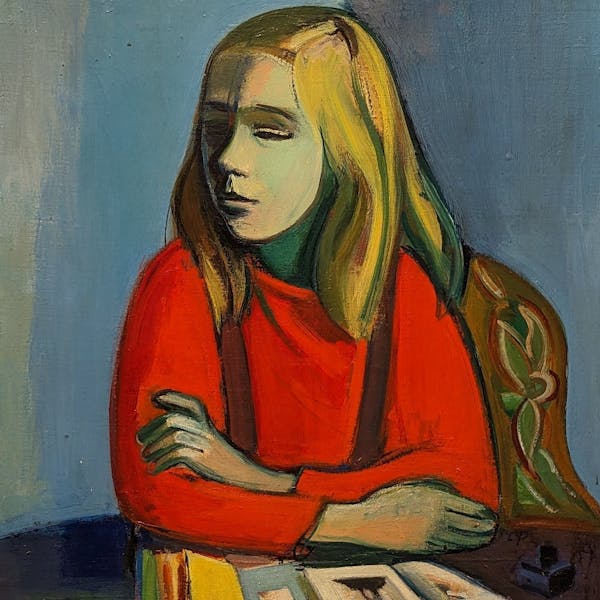 RUDOLF LEVY (1875 -1944) L'opera e l'esilio
When: Ongoing, Tue to Sun, 8:15am – 6:30pm
Where: Palazzo Pitti, Piazza de' Pitti 1
Price: Euros 10 / Euros 13 (includes Boboli Garden)
Website: https://www.uffizi.it/eventi/rudolf-levy-in-mostra-a-palazzo-pitti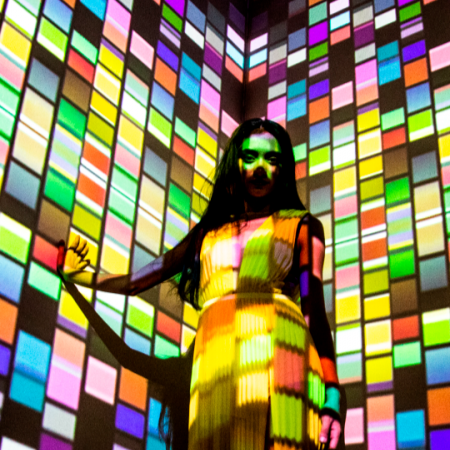 SELFIE MUSEUM
When: Every day from 10:00am to 7:00pm
Where: Selfie Museum Florence, Via Ricasoli 44
Price: Euros 10,00
Website: https://selfiemuseumfirenze.it/en/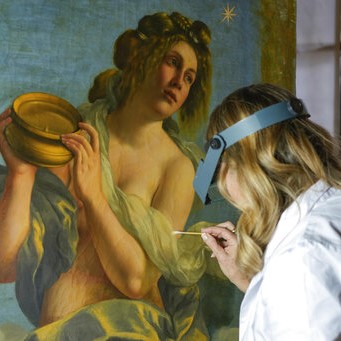 ARTEMISIA UP CLOSE
When: Open 10:00am – 6:30pm, Closed on Tuesdays
Where: Casa Buonarroti, via Ghibellina 70
Price: Euros 8,00 (includes admission to the museum)
Website: https://www.casabuonarroti.it/en/the-restoration-of-artemisia-gentileschis-inclination-in-casa-buonarroti/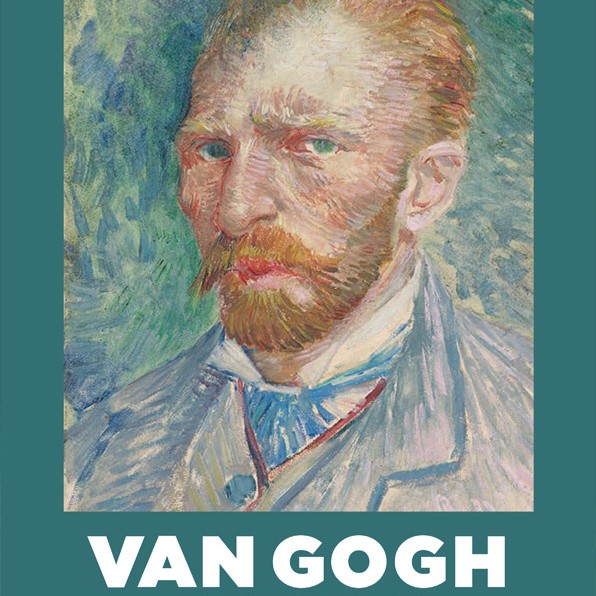 OUT OF TOWN
VAN GOGH
When: Ongoing, Mon to Thu 9:00am – 7:00pm and Fri to Sun 9:00am – 9:00pm
Where: ROME – Palazzo Bonaparte, Piazza Venezia 5
Price: Euros 18/16 (students under 26)
Website: https://www.mostrepalazzobonaparte.it/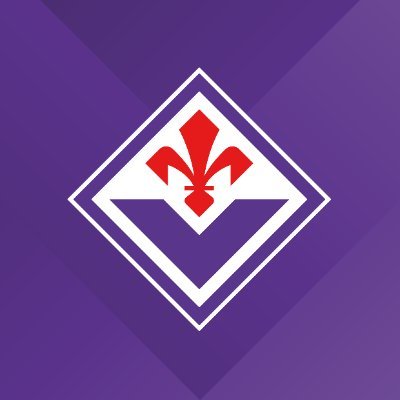 A.C. FIORENTINA – HOME GAMES
When:
– Wednesday, February 1, 6:00pm – Fiorentina vs Torino
– Sunday, February 5, 6:00pm – Fiorentina vs Bologna
– Sunday, February 19, 3:00pm – Fiorentina vs Empoli
– Thursday, February 23, 9:00pm – Fiorentina vs Braga
Where: Stadio Artemio Franchi, Viale Manfredo Fanti
Price: Varies
Website: https://www.bigliettifiorentina.com/en/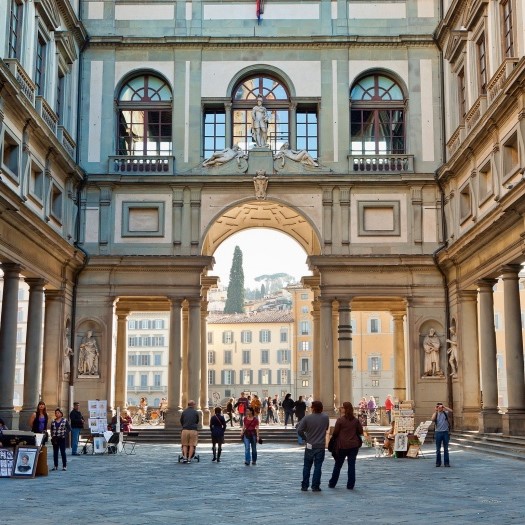 DOMENICA AL MUSEO: Free entrance to museums
When: February 5, all day
Where: Galleria degli Uffizi, Galleria dell'Accademia, Museo delle Cappelle Medicee, Palazzo Pitti, Museo Nazionale del Bargello, Palazzo Davanzati, Museo Archeologico Nazionale, Casa Martelli, Museo di Orsanmichele, Villa Medicea di Castello, Villa il Ventaglio, Villa Corsini, Villa Medicea della Petraia.
Price: Free
Website: https://cultura.gov.it/domenicalmuseo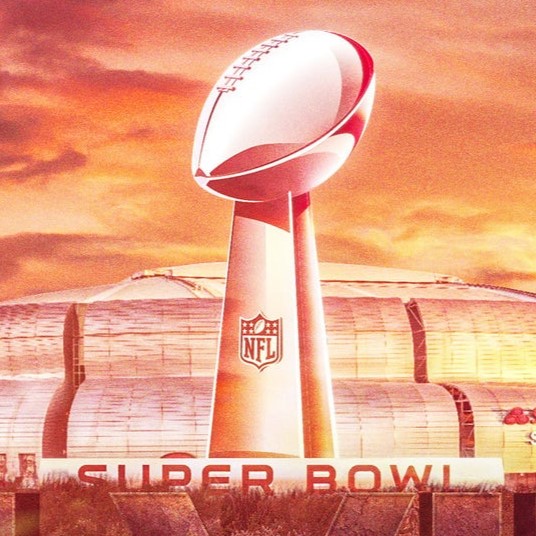 2023 SUPER BOWL – Philadelphia Eagles VS Kansas City Chiefs
When: February 12, live stream at midnight (11pm dance show)
Where: Hard Rock Cafè Firenze, Via dei Brunelleschi 1
Price: Varies
Website: https://www.hardrockcafe.com/location/florence/it/


QUEEN AT THE OPERA
When: February 17 – 9:00pm
Where: Tuscany Hall, Lungarno Aldo Moro 3
Price: Tickets starting at Euros 28
Website: https://www.tuscanyhall.it/eventi/queen-at-the-opera-4/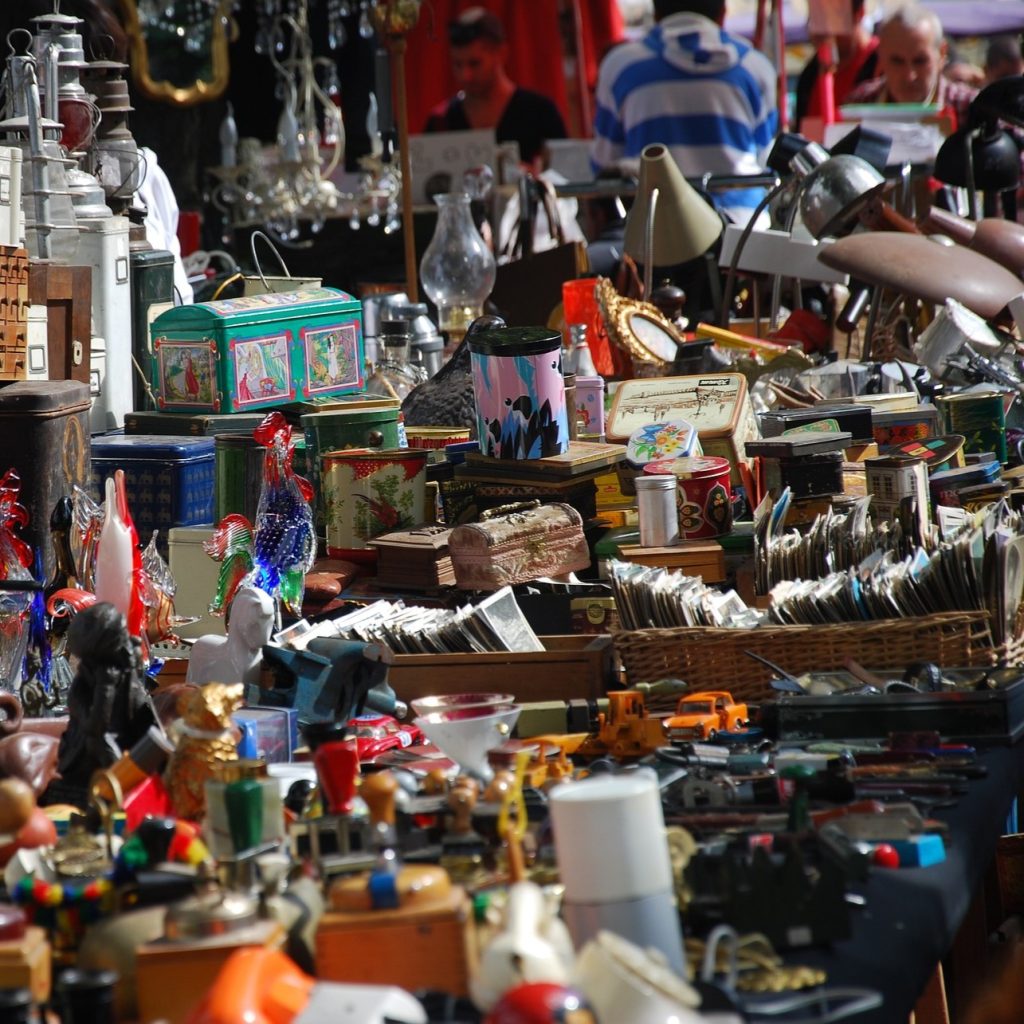 INDIPENDENZA ANTIQUARIA
When: February 18 & 19, 9:00am – 7:00pm
Where: Piazza Savonarola
Price: Free
Website: http://www.confesercenti.fi.it/servizi/eventi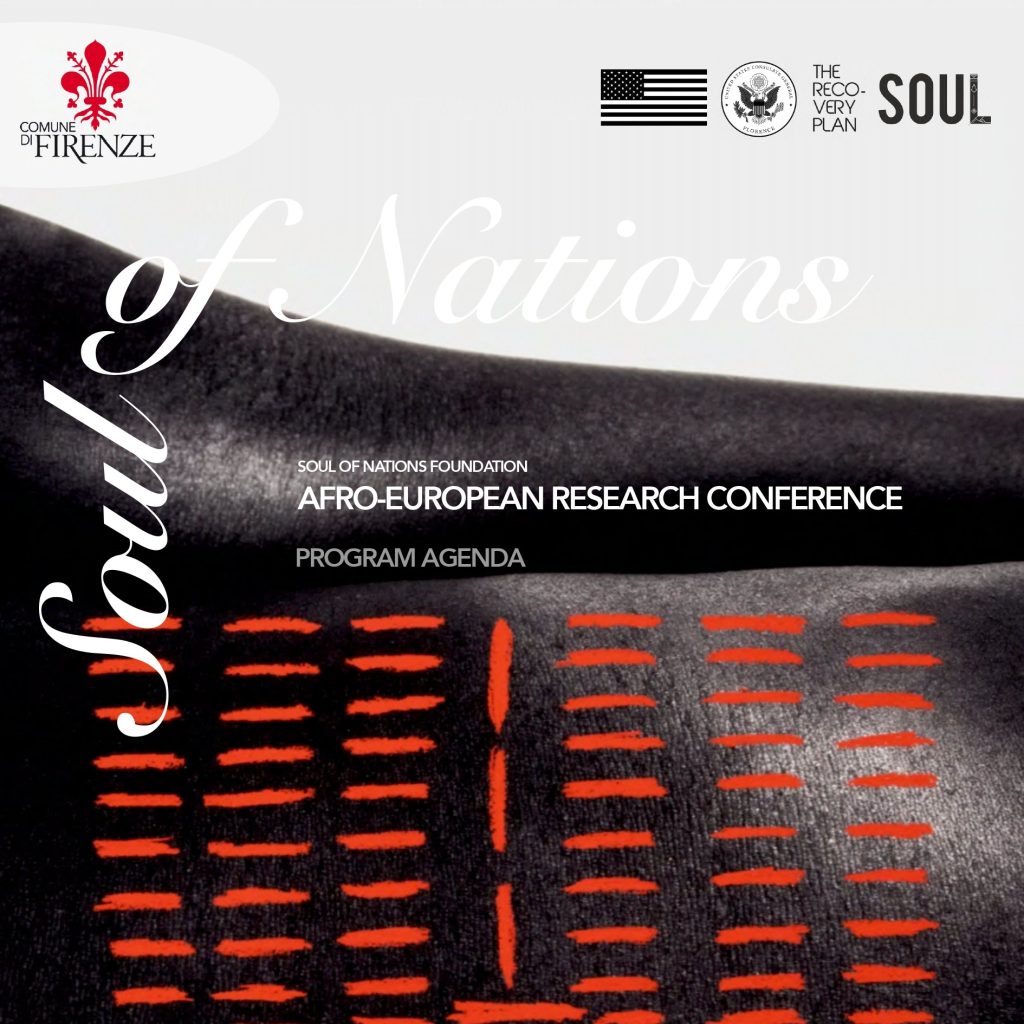 AFRO-EUROPEAN RESEARCH CONFERENCE
When: February 10 – 5:00pm
Where: Palazzo Vecchio, Sala d'Arme
Price: Free
Website: http://blackhistorymonthflorence.com/editions/bhmf-2023/

"SIAMO (WE ARE)" will be inaugurated at the Sala d'Arme with a reception and photography exhibition by artists Binta Diaw and Katrina Andry. At 5:50 p.m. Vice Mayor Alessia Bettini and I will give opening remarks. Then at 6:00 p.m. the conference portion of the event will kick off, featuring a panel discussion with three Italian research fellows of the Advocacy & Research Program — Benedicta Djumpah, Anas Mghar, and Jessica Edeme — who will showcase their research reports and findings, in a conversation moderated by Justin Randolph Thompson, co-founder of the Black History Month Florence Association. Audience participation is welcome and encouraged for the Q&A portion of the event which will begin at 7:00 p.m.

CARNEVALE!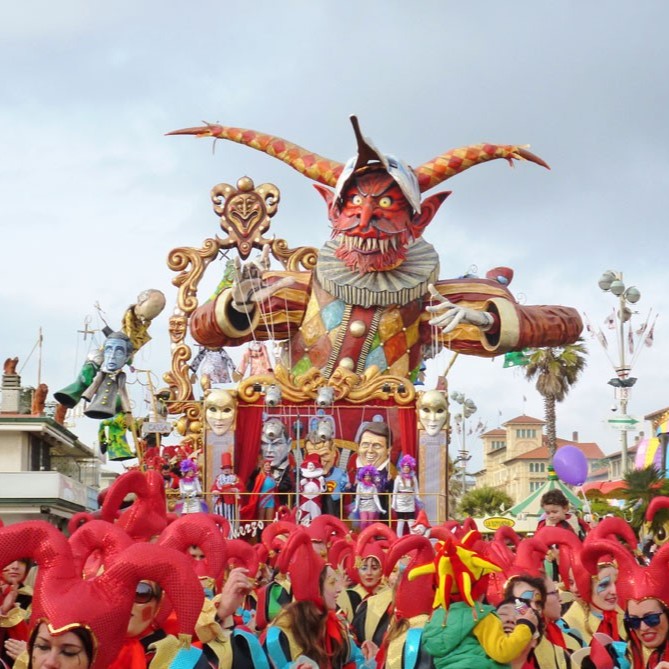 Carnevale is an Italian holiday generally celebrated in February or March, as it doesn't have a fixed date. The festivity as we know it today stems from Christianity: it is the period right before Lent, which is characterized by fasting and self-denial, especially when it comes to meat. The name itself comes from the Latin "carnem levare", which translates to "removing the meat". The date for the Carnevale changes depending on when Easter is: it begins exactly nine weeks before Easter and ends with Mardi Gras, the day before Ash Wednesday.
For these reasons, Carnevale was seen in the past as the final time to celebrate and enjoy the pleasures of life before Lent. The tradition of celebrating by feasting and sharing in the merriment comes from the Roman Saturnalia, a festival in which social norms were disregarded or even reversed completely, and people often wore costumes. This feature unites cities throughout Italy, and even though the most well-known celebrations are the ones in Venice, all regions throughout the Italian peninsula have their own special traditions. For example, in Viareggio, allegorical chariots parade through the town, while in Sciacca the inhabitants make paper-mâché works. The most unique Carnival tradition, however, can be found in Ivrea (Piedmont), where participants take part in the so-called Battle of the Oranges. As the name suggests the people taking part in the game throw oranges at each other.
Despite its religious roots, Carnevale is popular among many Italians, and especially families, where children are encouraged to dress up, sometimes making their own paper masks at school.
CARNEVALE DI VIAREGGIO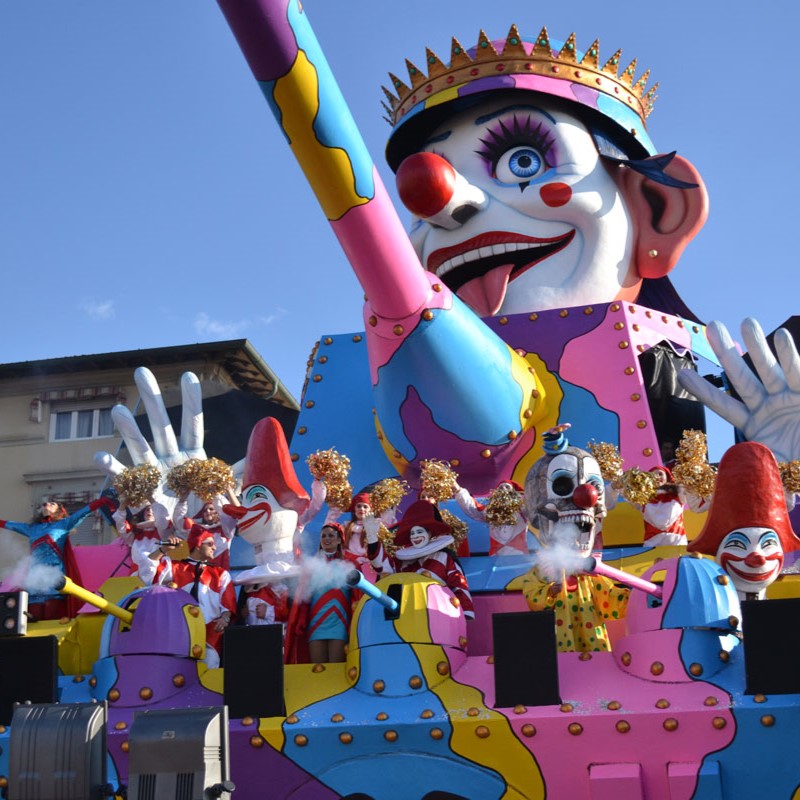 When: February 4/12/16/19/21/25 – Parade starting times vary according to day
Where: Viareggio
Price: Tickets start at euros 22
Website: https://viareggio.ilcarnevale.com/en/

Regarded as highly as the Venetian carnival, Carnevale di Viareggio gets its name from the town on the Tyrrhenian coast. It is considered amongst the most renowned carnival celebrations in both Italy and Europe, and this year, it celebrates its 150th anniversary! The parade features allegorical floats with political and social themes.
EATING TUSCAN: Carnevale Edition
CENCI
The origin of cenci ("rags") can be traced to Ancient Rome's frictilia, sweet fried dough that was served during Saturnalia, a festival that resembles modern Carnival. The recipe is not much different nowadays, but despite being a relatively simple dish, most Florentines love it and purchase it around Carnival time any pasticceria or supermarket. Fun fact! The recipe expanded to other parts of Italy during the centuries, cenci have different names in different regions, such as frappe or chiacchiere ("chit chat").

Where to eat it: During the carnival period you can find them in most bakeries, but we suggest Forno Ghibellina (Via Ghibellina, 41r).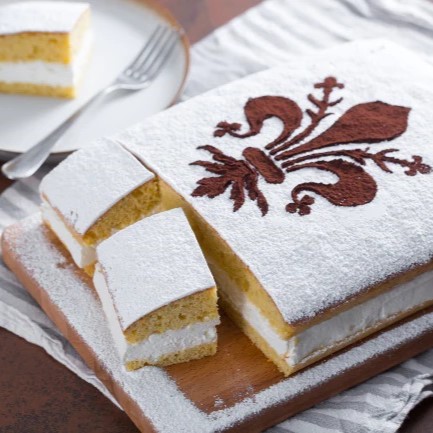 SCHIACCIATA ALLA FIORENTINA
Along with "cenci", schiacciata alla fiorentina is a typical Carnival cake, and a favorite of Florentines. It is a sponge cake that comes in a rectangular shape and has a distinct orange and vanilla scent. Traditionally it is served plain, but you can also find it filled with Chantilly cream. It is customary to stencil the Florentine lily on top of the cake with cocoa powder. Originally, the cake was known as "Schiacciata delle Murate", because it was made by the cloistered nuns that lived in the convent (called Le Murate) on Via Ghibellina, and after it was converted into a prison the cake was often given to prisoners as part of their last meal before being executed.

Where to eat it: During the carnival period you can find them in most bakeries, but we suggest Forno Ghibellina (Via Ghibellina, 41r).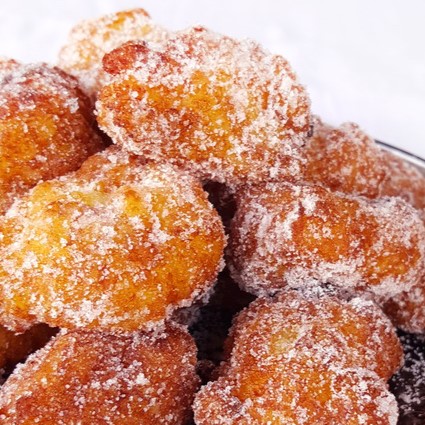 FRITTELLE
Another Carnevale delicacy is frittelle, sweet rice balls that are a must during this period. The dish has its roots in the Renaissance (it was seen in writing for the first time in 1465!) and is made with rice cooked in milk mixed with water, sugar, and finely chopped orange peels. After the rice is cooked, rum, lemon, eggs, and a little flour are added. Once the mixture has thickened, it is rolled into little balls and fried. Before serving, the rice balls are rolled in sugar. Like many recipes in Tuscany, every family has its recipe that is passed on, so the preparation can vary. The origin of the world-renowned bistecca alla Fiorentina, can be traced back to the Medici family, who ruled Florence between the 15th and the 18th century. During that time it was tradition for the family to light up bonfires in squares around Florence to celebrate St. Lawrence (August 10th) when people would gather in the streets to admire the shooting stars that crossed the night sky. On the night of St. Lawrence, the people would gather around the bonfires and enjoy the steak, courtesy of the Medici family. The bistecca is cooked on hot coals without any condiments. Once cooked, it should be salted, put on a wooden tray, and then covered, so that the "juices" can be properly re-absorbed. It is eaten rare and asking to have it well done is often frowned upon.

Where to eat it: During the carnival period you can find them in most bakeries, but we suggest Forno Ghibellina (Via Ghibellina, 41r).
AREZZO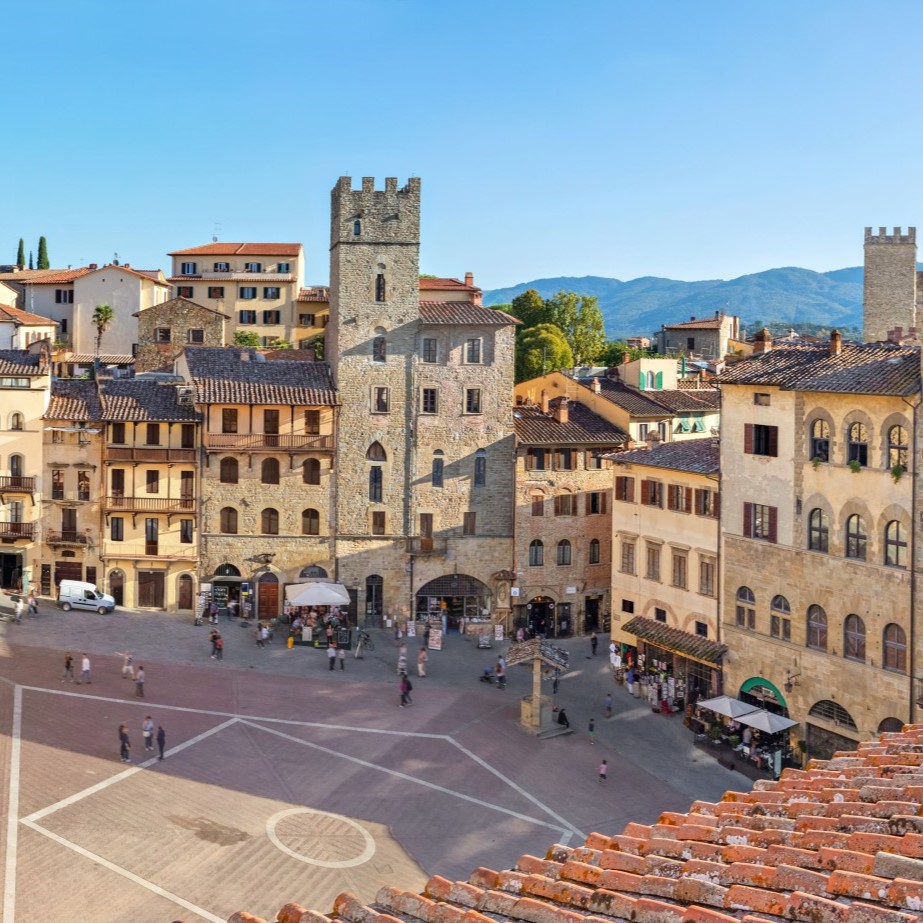 Arezzo, located 80km from Florence, isn't a popular tourist destination, despite being one of the many gems in the Tuscan hills. The history, culture, and art, not to mention the beauty of its architecture and beautiful scenic views, make Arezzo one of Italy's best-kept secrets!

Getting there: Take a Regionale Veloce (about 1hr) or Regionale train (about 1.5 hr) from Florence SMN station to Arezzo. Many trains run throughout the day.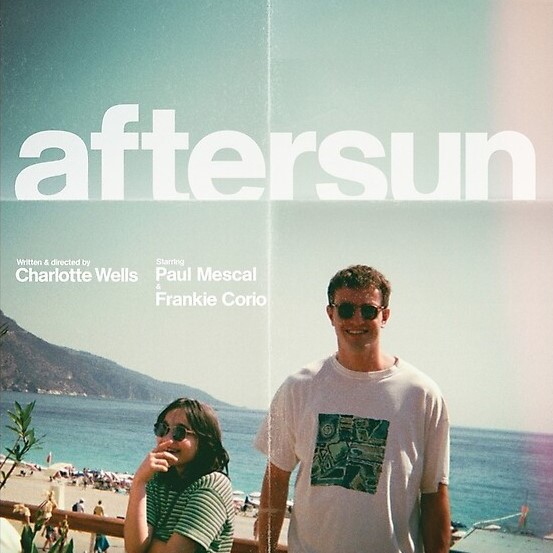 AFTERSUN
When: February 1 (8:30pm) / 3 (7:00pm) / 5 (3:00pm)
Where: Cinema La Compagnia, Via Cavour 50r
Price: Euros 6
Website: https://www.cinemalacompagnia.it/programma/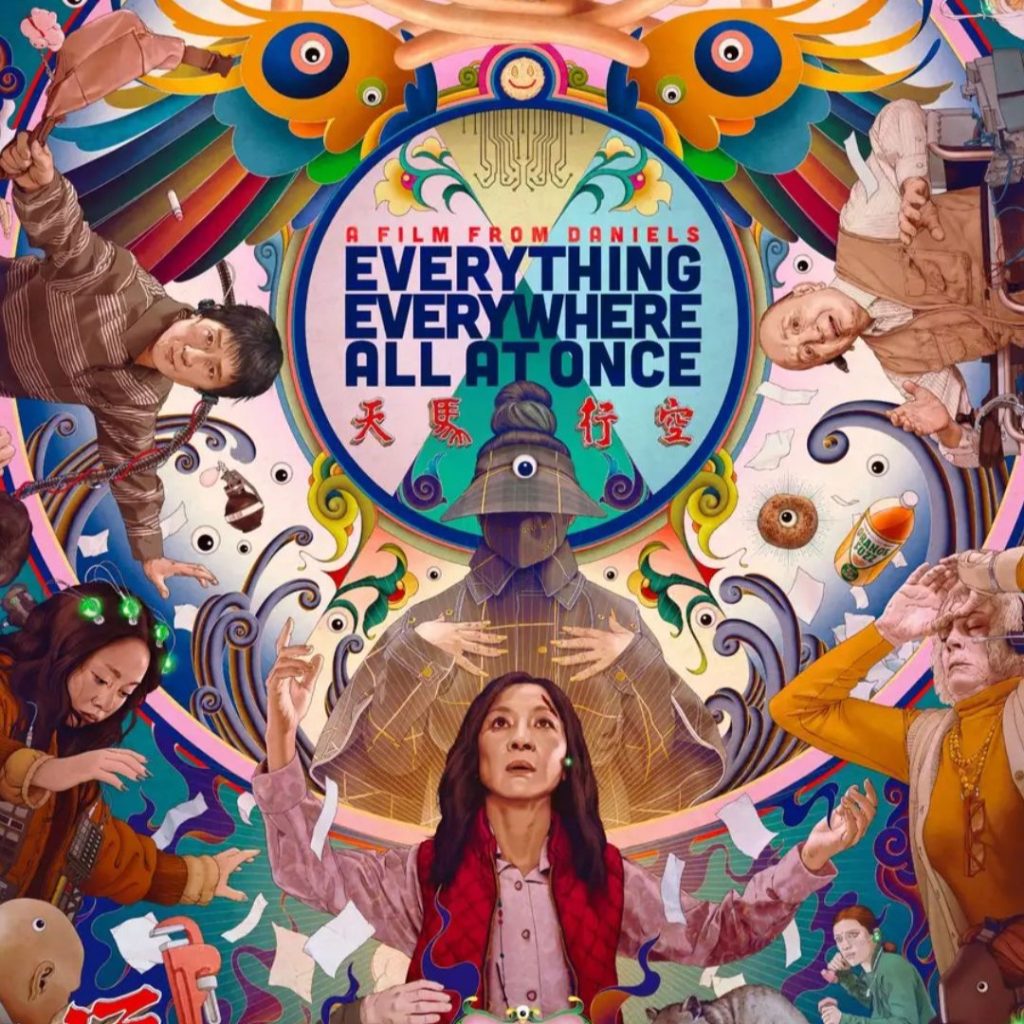 EVERYTHING, EVERYWHERE, ALL AT ONCE
When: From February 2
Where: Cinema La Compagnia, Via Cavour 50r
Price: Euros 6
Website: https://www.cinemalacompagnia.it/programma/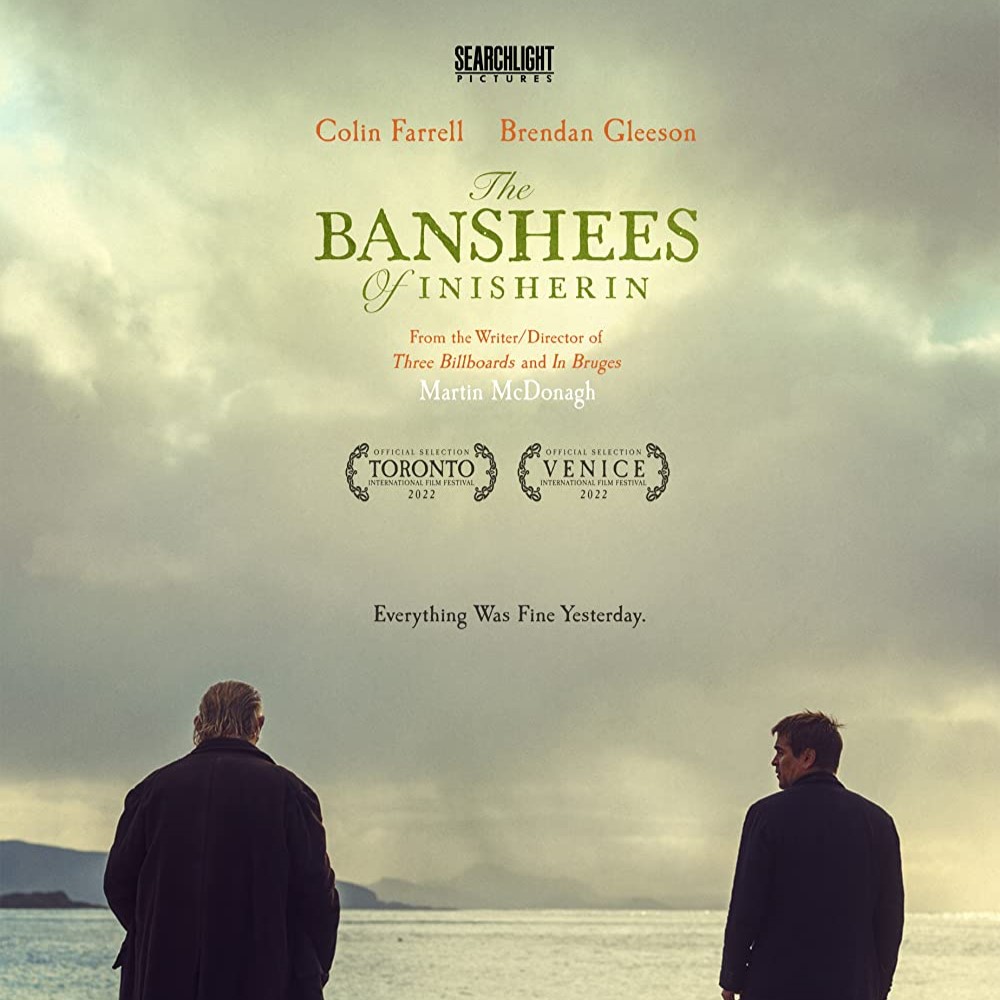 THE BANSHEES OF INISHERIN
When: From February 2
Where: Cinema Astra, Piazza Cesare Beccaria 1
Price: Euros 8 / 6 (under 30)
Website: https://stensen.org/attivita/programmazione-cinema-astra-firenze/