September 2022 – Last week, on September 15, ISI Florence was an honored guest at the British Institute of Florence opening event for their new Language Center.
The opening saw the presence of the BIF director, Prof. Simon Gammell, and deputy-director Prof. Amanda Lowe, along with the BIF faculty, the Institute's community, and the Florentine authorities with Cristina Giachi, deputy-major of Florence, and Sara Funaro, Education Councilor of Florence.
"The British Institute of Florence is a cultural institute founded in 1917 in Florence with the aim of promoting Anglo-Italian cultural relations, teaching English and Italian languages, and running a library of English books to illustrate British and Italian literature, art, history, and music. It is the oldest overseas British cultural institute in the world.
The institute occupied various premises, before settling in Palazzo Antinori in 1923. The library and classrooms were located in this elegant but austere building until 1966.
When the lease on Palazzo Antinori expired in the mid-1960s, Harold Acton made available three floors of Palazzo Lanfredini, on the south side of the river, to house the library. There was not however enough room for the teaching operation, and in 1966 the school was moved to Palazzo Spini-Feroni in Piazza Santa Trinita. In 1996 the school was moved again, this time to Palazzo dello Strozzino in Piazza Strozzi". British Institute of Florence. (2022, August 25). In Wikipedia.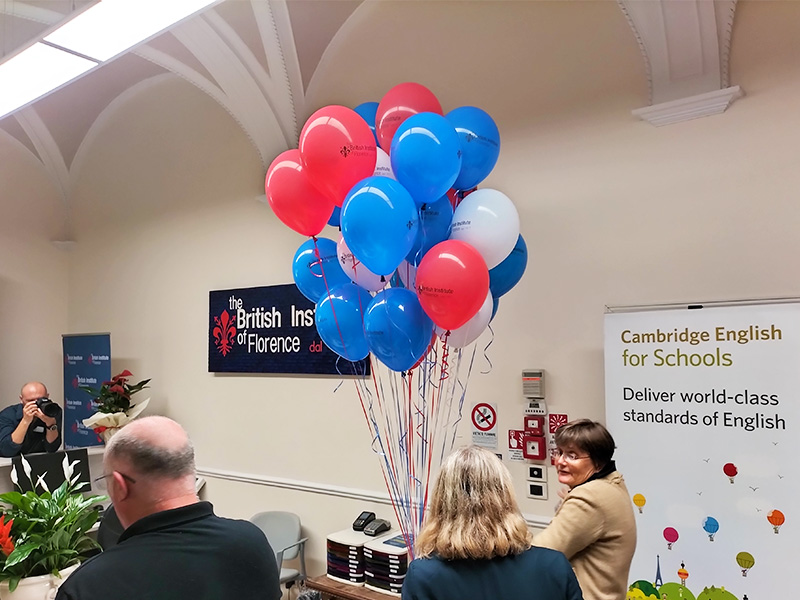 The new building, conveniently located on the "viali" (the avenues surrounding the historical center of Florence), occupies the ground floor of a 19th-century Florentine villa and provides spacious, bright, and modern classrooms.
While the Language Center of the British Institute of Florence moves to its beautiful new headquarters on Viale Mazzini 10, the Cultural Center will maintain its base in the heart of the city, at Palazzo Lanfredini on Lungarno Guicciardini, with its usual rich season of cultural events.
We wish the British Institute a promising start and look forward to future projects and collaboration. In February 2020 ISI Florene and BIF worked closely on the planning and organization of the conference "Anglo-Italian History, 1500-1700: Translating News, Politics and Commerce". The two institutes had also previously collaborated in 2016 during the Tuscan Anglo-American Festival in Florence, organized to raise awareness and knowledge of these cultures and their impact on the city of Florence.