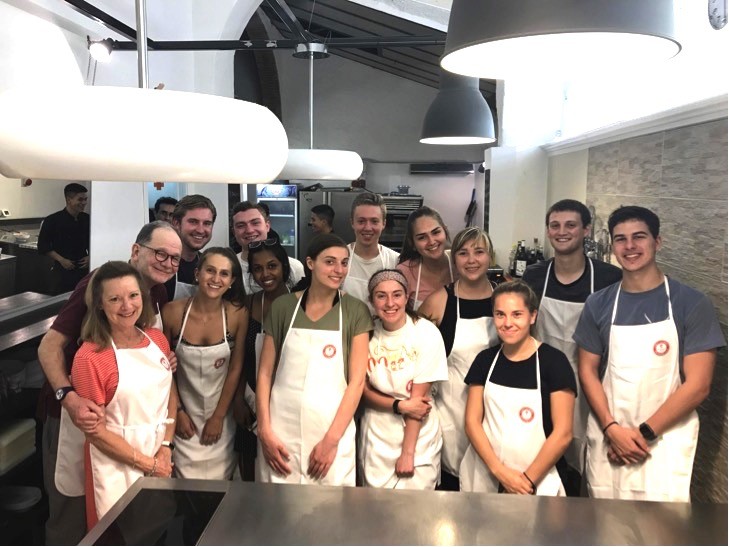 My Business Law class enjoying an Italian cooking class!
As I read my acceptance letter to the faculty-led Business Law program at ISI Florence, I was bubbling with joy. Having almost finished my freshman year of university, I believed that putting myself in a foreign environment to study and experience a different culture would have helped further my growth into an adult.
In Florence, I realized the importance of belonging to a community and the networking within it.
As I arrived, with just a map and my course peers, I wandered the streets, feeling slightly lost and overwhelmed.
This feeling quickly faded away when I met the ISI Florence staff and our course professor, Jeffrey Sharp (PSU Smeal College of Business, Associate Dean for International Programs and Associate Professor of Business Law).
I quickly learned where the two facilities were located and that they were actually amazing historical buildings right in the center of town; I found my favorite local café and restaurant; I mapped and noted down the towns in Italy that were recommended and places in town to be seen. I felt guided into discovering the richness in culture, art, and history of Italy.
Additionally, the small class of twelve students allowed all of us to connect with our professor with a one-to-one approach. By strengthening the network between students and faculty, I got to experience the importance of building relationships within the business community for my future career.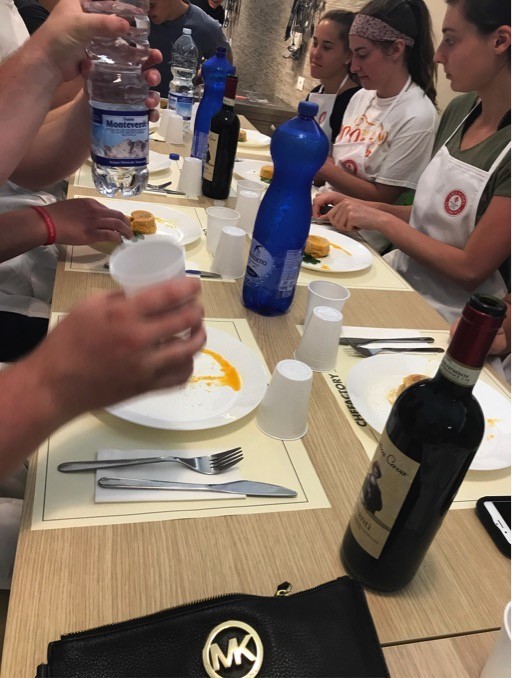 My Business Law class beginning to dig into some delicious food we made!
We had the great opportunity to engage in team-building activities throughout the program. And of all things, my favorite memory is the Italian cooking class. In an informal setting, students and teacher connected and had the chance to exchange ideas, listening to life stories and professional experiences alike.
Jackie Beshoory, Penn State University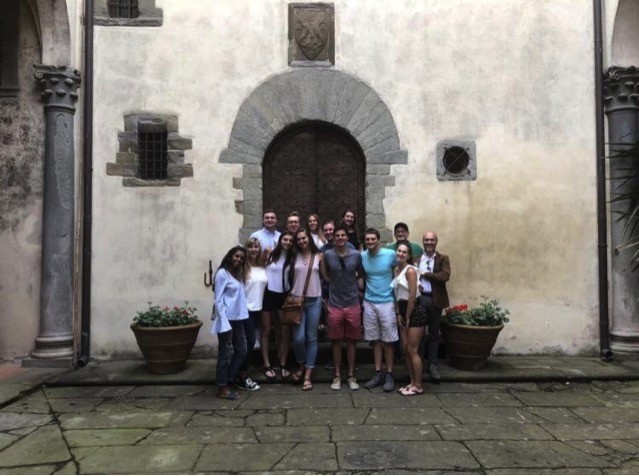 My Business Law class enjoying a wine tour and historical tour of Castello del Trebbio
(where the conspiracy on how to assassinate Lorenzo Il Magnifico was formulated).