ISI SCHOLARSHIPS & GRANTS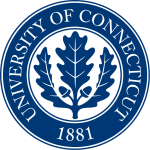 The International Studies Institute is committed to helping the next generation of graduates achieve their educational goals by assisting them in being able to afford the costs of studying abroad in Italy. To further their mission, the Institute is pleased to offer a number of scholarships in cooperation with the UConn's Education Abroad. They include:
Global Leadership Scholarships
This scholarship has been created to assist under-represented students participate in study abroad. Recipients will become part of ISI's Global Leadership Program. Allocation is based on academic merit and financial need. (Varies from $500 – $2,500)
---
Diversity Scholarships
This grant was created to increase diversity in the ISI student body. Award for this grant varies in funding relative to the students unmet financial needs to study abroad. (Varies from $500 – $2,500)
---
Marc & Lois Tartaglia Scholarships

This scholarship is awarded to qualifying students with exceptional academic records that will most benefit from the financial reward and contribute positively to the Institute's student body overseas. (Varies from $500 – $2,500)
---
HOW TO APPLY
To apply students must first complete the application to study abroad at ISI Florence for a semester program. In their application applicants must indicate that they wish to be considered for a grant or scholarship. UConn students may also contact Education Abroad and discuss financial needs with the staff.