ISI Florence State University Scholarship Application
ISI Florence works closely with State universities to allow for tuition scholarships and grants to be applied towards study abroad opportunities for students wishing to study at ISI in Florence, Italy.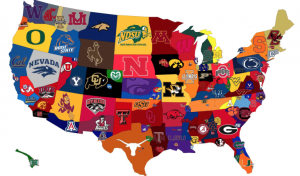 Eligibility
Qualifying applicants must:
Be enrolled in a State University in the United States
Be at least 18 years of age and in good-academic standing with their home institution
Have applied and been accepted for ISI Florence's Fall, Spring or summer programs.
Selection
ISI Florence will review all applications and award up to $2,500 to qualifying applicants. In selecting any recipient, the ISI Florence will consider financial need, academic and personal qualifications, goals, and the applicability of the study abroad experience to the student's personal and professional development.
Application Procedure and Deadlines
Students requesting scholarship funds may complete the inquiry form below or submit a completed application for admission indicating the request for financial aid. (CLICK HERE TO APPLY FOR ADMISSION)
Recipients will be notified by email and will see scholarship funds reflected on their program invoice. The deadline for applications are:
Fall Semester: July 1st
Spring Semester: November 1st
Summer Session: March 1st
STATE-UNIVERSITY SCHOLARSHIP FUNDS REQUEST FORM
Fill in the fields below and we'll get back to you.