Florence, Italy – June 2023
If you're a Formula 1 car enthusiast, you're likely familiar with the term Tifosi.
For those who haven't yet experienced the thrill of fast cars or watched the exciting Netflix series "Drive to Survive," Tifosi refers to the passionate supporters of Scuderia Ferrari in Formula 1 (known as F1). These dedicated fans in Ferrari livery create a sea of red in the grandstands, providing Formula One with breathtaking imagery.
Is it much ado about nothing? Not at all. Tifosi, the most numerous F1 fans, remain loyal to the 'cavallino' (meaning 'little horse', the brand logo), regardless of the team's performance in any given year. This loyalty is a testament to the remarkable branding efforts of the car manufacturer, which has made it one of the most formidable and globally recognized symbols of "Made in Italy" and "Italian Style".
Students on the Penn State Sport Management Maymester at ISI Florence were given the opportunity to dive into the world of Ferrari, learning about the passion its founder Enzo Ferrari put into creating the 'Ferrari Dream', discovering the most iconic cars and their history, and seeing first-hand how the small town of Maranello has accumulated wealth around the Ferrari brand.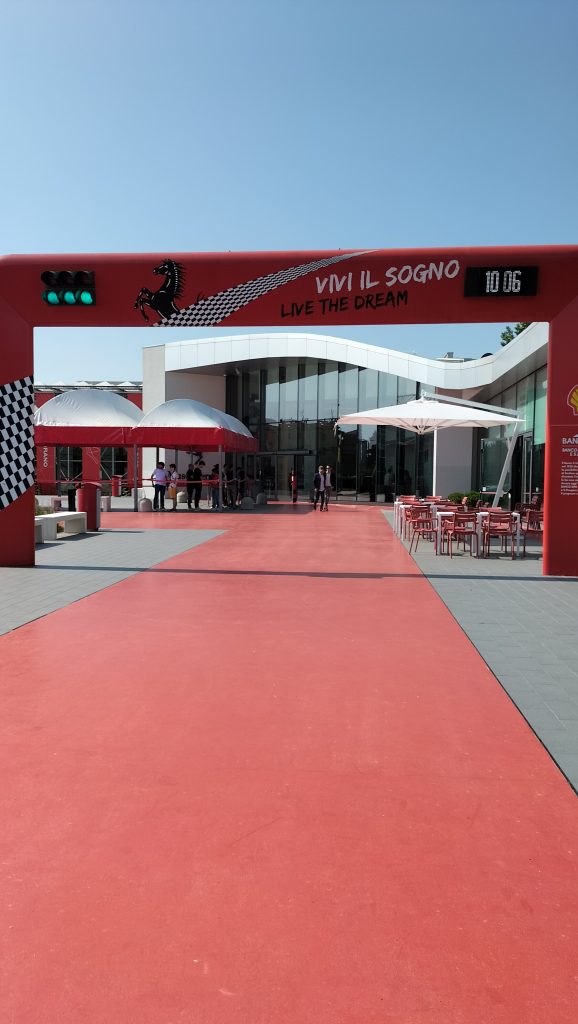 The museum building itself is sleek and modern, designed to complement the style and elegance associated with Ferrari. It is divided into several exhibition areas, each providing a unique perspective on the brand's evolution and success.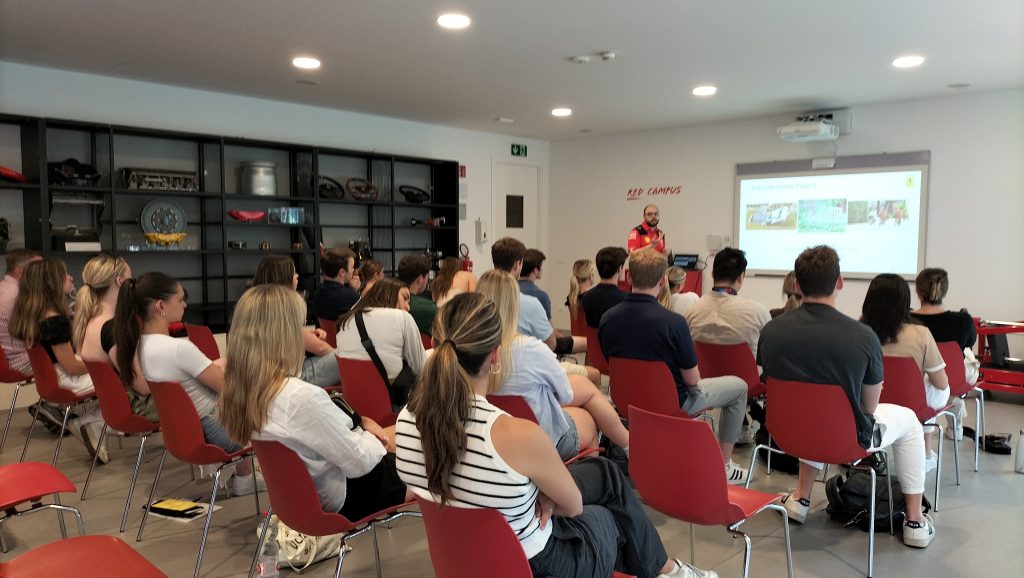 The cohort of twenty-five students, accompanied by leading faculty Prof. Kyle Kaplan and an ISI Florence staff member, spent the first part of the field trip in the Red Campus classroom to learn about Ferrari's technical-scientific, marketing, and team-building aspects.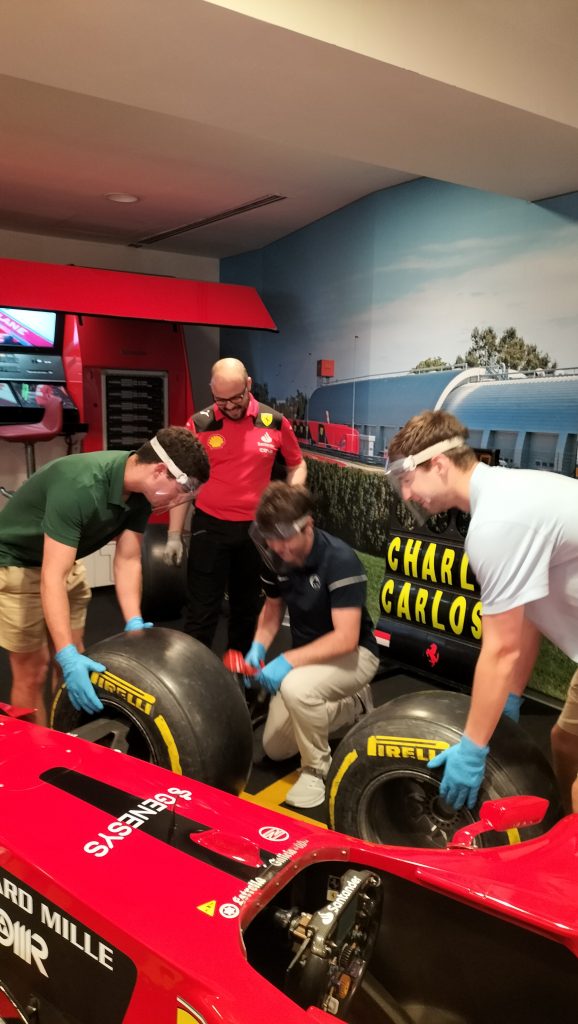 During their visit, the students had the chance to experience the PIT STOP Challenge, where they changed a tire on a real F1 car. Working in teams of three, they accomplished the front tire change in an impressive 30 seconds. For reference, the Ferrari team achieved a remarkable 1.8-second tire change in 2018, surpassed only by the Red Bull team's stunning 1.6-second record in 2017, where they changed all four tires. This showcases the rigorous training and countless practice sessions the teams undergo to achieve such precision.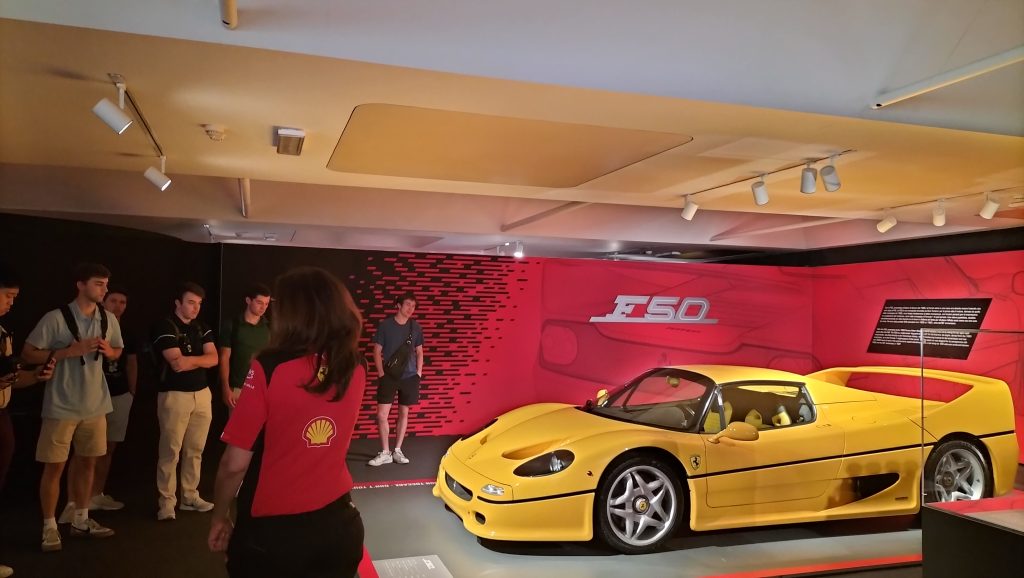 The visit continued inside the museum where students admired each car, immersing themselves in their stories and uniqueness. The visit to the Ferrari town of Maranello proved to be an extraordinary adventure, offering insights into Italian creativity, style, and economy.
Overall, the visit to the Ferrari Museum in Maranello provided an unforgettable experience, celebrating the essence of Italian ingenuity and showcasing the power of the Ferrari brand. Forza Ferrari!