By Isabel Anderson
University of Maryland – ISI Florence Fall 2022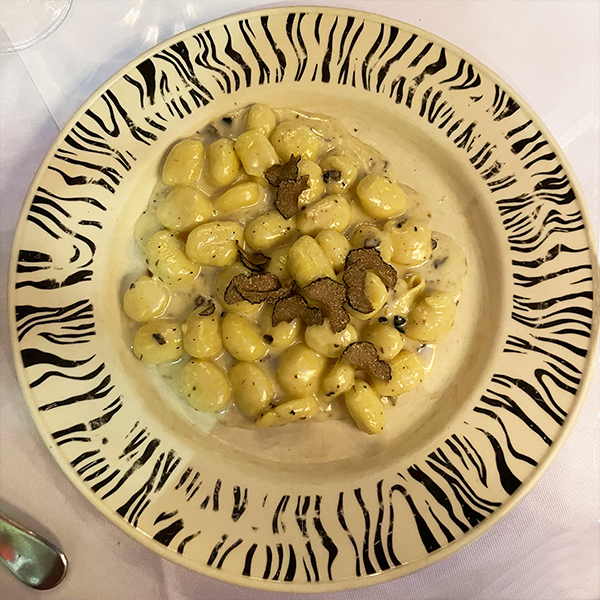 When you come to study abroad, you are doing much more than just studying- you're actually living in a new place too! With all the new things and experiences happening around you, it can be easy to disassociate to cope with how overwhelming everything can be. As someone who found themselves doing that in the first weeks, here are two steps that helped me combat that behavior.
MAKE AN EFFORT TO REALLY IMMERSE YOURSELF IN LIVING HERE.
I have taken to reminding myself every day that this isn't just a long vacation; if you study abroad for a semester, you're actually living here for a few months. One of the best ways to ground yourself in your surroundings here is to embrace every part of it. When I first got here, I used Google Maps for everything. Although at first not an inherently bad practice because I didn't know where anything was, continuing to rely on it after I had explored a bit made me feel like I was just blindly walking from point A to point B; I could have been walking anywhere in the world because I wasn't actually paying attention to my surroundings. Instead, try to find your way without direct instructions. This encourages you to start to notice landmarks and get a better idea of the living parts of the city. The cool thing about walking to the school facilities in the city is that there are so many different ways to get to the same place – explore them! Another suggestion is to challenge yourself to use Italian whenever you can. It is, of course, extremely daunting if you don't know any Italian before you come here, but the more you try to do it, the more comfortable you will be! People really appreciate it if you at least try to use the language, and you will probably learn it faster if you practice it outside of class. Really try to embrace the way that local Florentines live in the city!
TRY SOMETHING NEW.
New country, new city, new language… why not try another something new? While it may feel easier and more stable to stick with what you know when you get here, part of embracing studying abroad is embracing the new! This could be new foods, new traditions, new extracurriculars, new subjects, and more. For example, this blog is my new thing. I have always loved writing but have not made much time for it with all my other coursework. I decided to write for the ISI blog because it would be a great outlet to reflect on my experiences ( thus forcing me to actually experience them) and to push myself outside of my comfort zone. Be sure to check out opportunities from the school or around Florence in general; another great thing about being in a city is that there is so much going on at any given moment. Studying abroad is also a great time to meet new people, even if you come with people from your home school. Try to make some new friends! The more you open yourself to the new things around you, the more manageable each new thing will be!
These tips have really helped me to reframe my study abroad experience to a more all-encompassing living abroad experience, and I hope they help others start their own journey. Keep an eye out for the rest of the action plan in the last blog post coming soon!