Italy's academic programs have all come to a close and summer break is in full swing. So where do Italians go for a brief trip? This blog highlights some of our favorite day trip destinations near Florence as part of this summer's Live Like a Florentine – a series of blogs that will help students make the most of their future experiences in and around Florence. 
Siena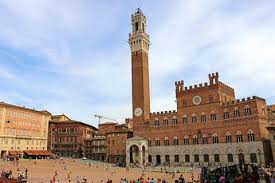 You can't say you've experienced Italy unless you've been to Siena. 
Gaining its fame from its pilgrim routes leading to the south of France, Siena soon became a commercial and political hotspot in Italy. It became so strong, in fact, that it became a worthy rival of Florence, its sister city (Battle of Montaperti). Today, it is most well known for the Palio de Siena, an annual summer horse race between the city's contrade, or medieval wards.
To this day, Siena remains a perfect example of the typical Italian medieval city, conserving its fascinating colors (Rosso di Siena/Siena Red), churches, intricate architecture, and botanic gardens. This noble city offers an abundance of local delicacies and traditional foods, including olive oil, tartufi (truffle), and pecorino. Make the trip and your tastebuds will thank you.
From Florence by train: 1 hour 15 minutes
Visit Siena, Il Duomo: Duomo di Siena
Pisa

So much history, so much culture!
Home to countless research centers,  Pisa welcomes visitors with eye-opening tours and excursions, including to the lovely San Rossore National Park. Pisa solidifies its role as an ideal city for perspective on Italian history and culture by hosting numerous festivals like Metarock, Luminara di San Ranieri, and Il Gioco del Ponte.
With a chance to analyze the Etruscan and Roman occupation, technological advancements through time, and the cultural impact of religious devotion on the Italian community. What more could you want?
From Florence by train: 1 hour 20 minutes, including a train change at Empori
Nature Park: Parco San Rossore Website
Passignano sul Trasimeno
A quick trip to Umbria, Tuscany's lesser-known but equally beautiful neighbor!
One of the many Trasimeno towns, but with a twist. Pack your panini for a relaxing picnic near the Trasimeno Lake and hop on a beautiful boat trip to nearby islands. The Isola Maggiore, a stupendously scenic island, hosts the hidden 14th century Guglielmi Castle (also known as the Isabella Castle). The mainland of Passignano hosts the 18th-century fortress used for the annual Boat Race (Palio delle Barche), during which local men drive their boats to the island and proceed to carry them through the historical town to commemorate a 15th-century battle.
Visitors can also venture into the Montegualandro Castle nearby, the Polvese Island (showcasing olive groves, monasteries and more), and many other culturally rich sites. 
From Florence by train: 1.5 – 2 hours
A brief history of the infamous Boat Race: Palio delle Barche
---
For more travel tips, visit ISI Florence's page for exploring Italy.
---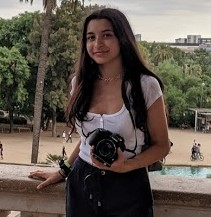 About the Author:
Sara is interning with ISI Florence through ISI Abroad as part of her gap year experience. As an aspiring English major and experienced traveler, she will be your guide this summer to help you plan for a semester in Florence, Italian style.