My internship with 440 Industries was extremely rewarding and greatly enhanced my study abroad experience in Florence. 440 Industries is a local consulting agency that assists Florentine companies with their business and marketing needs.
I decided to apply for this internship after hearing Thomas Brownlees, founder of 440 Industries, give a presentation in my Family Business class at ISI Florence on the first day of the Spring 2019 semester. I'd heard from many professionals that having international business experience is a fantastic way to boost a resume and get noticed during the hiring and interviewing process. I also thought that working at 440 Industries seemed like a great way to become more familiar with Florence and its community.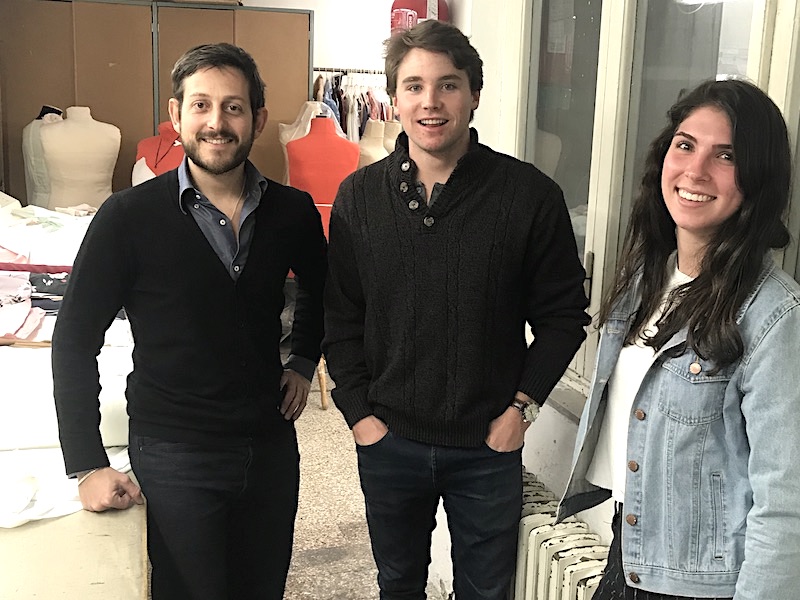 During my time at 440 Industries I was able to meet many interesting people and gain valuable experience that I'll be able to take with me wherever I decide to go in my career. The main company that I worked with during this semester was a local family business that produces luxury fashion garments, blending the French haute couture with the traditional Florentine craftsmanship. The company's current creative director had a desire to expand his brand and enter into the US market. He came to 440 Industries seeking consultative advice on whether his brand would be able to succeed in the US and if so, which channels would be best.
With my fellow intern, Sarah, we conducted research on current trends in the United States for Italian luxury products and we identified channels of distribution that had potential, later contacting those companies and inquiring about their interest in starting a business relationship.
I would suggest that any student interested in pursuing a career in business applies for this internship. It provides an excellent opportunity to gain real world experience and learn business techniques that simply cannot be taught in a classroom. In addition to the experience, Thomas Brownlees is a fantastic mentor with many important lessons and insights to provide. Not to mention, the time commitment is very manageable and well worth it!
Alex Dillon
University of Connecticut
ISI Florence Spring 2019