Ciao, tutti! My name is Jackson Small. My pronouns are he/him/his. I am a junior, currently attending Williams College in Western Massachusetts. I am studying Anthropology and Art History, and I hope to go to graduate school for Museum Studies. I work at the Williams College Museum of Art as a Curatorial and Collections Management Intern, but I also hold down a job as a barista in my hometown of Saranac Lake, New York from time to time. My hometown has a population of 4.825 (as of 2021), and my college town has a population of about 7.000 (including approximately 2,000 undergraduate students at Williams College). As I write this, I have been living and studying in Florence for precisely one month. Yes, that's right: one month. And I know what you're thinking: "Jackson, that's not a very long time to be anywhere…" And you would be right, it isn't. I can tell you that it has felt much longer than one month, in the best way possible. I have been enjoying my time in Florence so far; I love being surrounded by art, making new friends from all over the United States and Italy, and trying every pasta dish I can (I haven't had a bad one yet!). But, adjusting to life in Florence has not been easy. I'm still struggling with assimilating into Italian culture, even though I'm so eager to dive head-first. As I previously mentioned, I've never lived anywhere with a population above 10.000, so I was particularly excited to reside in a place with people to meet, things to do, and stores open past 17:00. I would say that my small-town background gave me a particular set of challenges to overcome while living abroad. Ever since arriving in Florence, I've been adjusting not only to Italian culture but city life. I wanted to share my experiences with these challenges so far with other students, especially those coming from rural backgrounds, to help them with the decision-making process for their study abroad semester.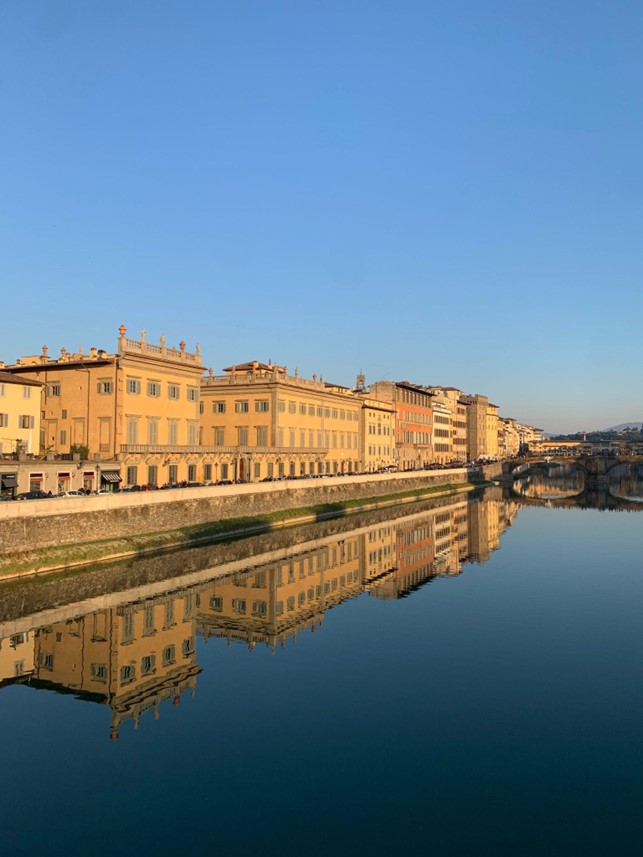 Florence is a great beginner city. It's very walkable… almost too walkable. I thought that the amount of walking I did on my college campus was a lot but after arriving in Italy, I find that I'm walking upwards of 8 or 9 miles a day. Despite my seemingly negative characterization so far, I actually quite enjoy the commute. It allows me to see all the things I would not usually notice if I was using public transportation, like the subway or the bus system. That is not to say that there is a sore absence of public transportation available; Florence does have an excellent bus system and a tram, as well as city bikes and electric scooters that you can rent if that's your thing. Like most major cities, Florence does get a lot of tourists, especially in the downtown areas around the Duomo, the Uffizi, and other attractions. But the crowds are relatively small, and I've never had a problem traversing them on my way to class or grabbing a bite. Just be careful of the pickpockets because my friend got her phone stolen once…but don't worry, she got it back!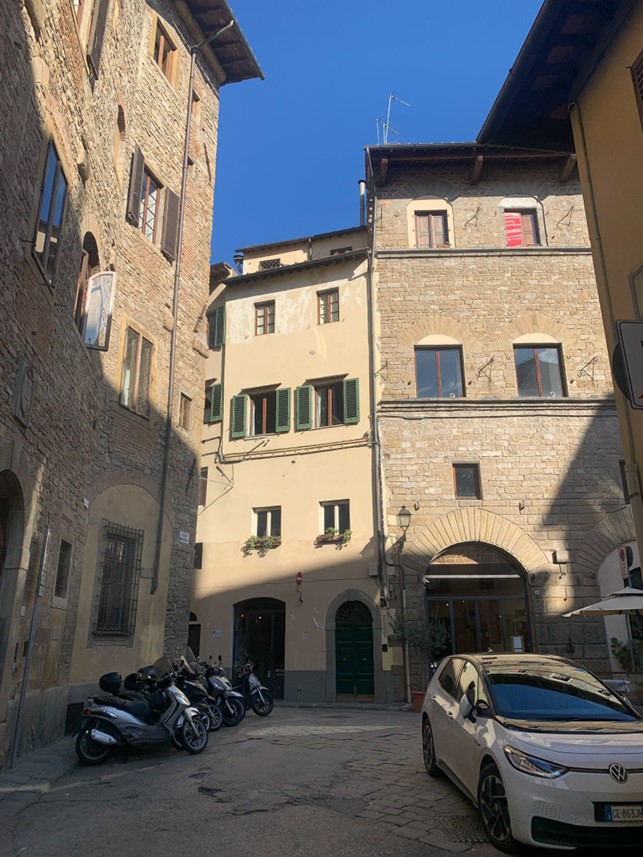 A large part of the reason why I decided to come to Italy, and specifically Florence, was the art and the museums. As an Anthropology and Art History double major, I was extremely excited to live in the city that was the birthplace of the Renaissance. Every time I walk over a cobblestone street, open an old wooden door, or even gaze lovingly at the Arno River, I imagine Michelangelo or Brunelleschi doing the same thing as me hundreds of years ago. But you don't have to be a die-hard fan like me in order to enjoy all the art that Florence has to offer. Famous works like Michelangelo's David and Botticelli's The Birth of Venus are only a short walk away, and I highly recommend that you go see them. Florence is a very artistic city, and the people are amicable. If you've never participated in the art world before, Florence would be a great place to start. One of the most important things that have helped me adjust to life in Florence, and in a city, is finding little pockets of the familiar. By that, I mean searching for places, activities, or other things that remind you of home. For me, it's coffee shops with oat milk. I've created an extensive list of American-style coffee shops here in Florence that I frequent. This helps me stay grounded when I feel overwhelmed by the strangeness of a foreign city. Having this pocket of familiarity makes me feel safer and more secure in my new surroundings, and makes every unique experience feel that much more meaningful. Your pocket of familiarity can be anything, and that's the beauty of it! Choose one thing that makes you feel comfortable at home and replicate it here in Italy. And if you have any trouble finding your pocket, maybe pick up a new one. It could be a fun chance to experience an Italian spin on an American classic.
Adjusting to life in Florence has been, and continues to be, a definite challenge for me. Being apart from my family and friends in an entirely new culture is one of the scariest things I've ever done. But, it has also been the most rewarding so far. If you remember to take care of yourself, anywhere can be home. I hope this helped anyone currently struggling with assimilating to life in Florence, Italy, or any other foreign country you find yourself living in. Stay tuned for my next blog post!