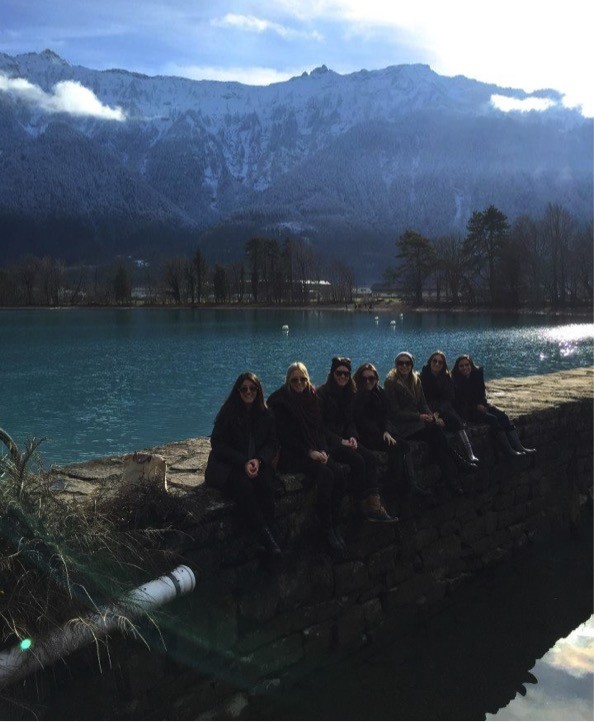 By Catherine Kineavy, Shelby Hub, Amanda Barroca, Allison Barbarosh (Quinnipiac University).
Although it was new and somewhat challenging, our first week in Florence was an amazing beginning to our abroad experience. After getting adjusted to the new culture and lifestyle, we began our first adventure in Interlaken (Switzerland) last weekend. Conveniently enough, the Swiss bank decided to drop the euro a day before our trip, as if they knew we were coming. Even though we paid 13 francs for a bagel and an iced coffee, that didn't stop us from having fun.
We were surrounded by the most beautiful scenery most of us have ever witnessed. Waking up to the mountains and blue skies outside of our windows wasn't the worst way to start each morning. Our first hostel experience went much better than we had anticipated. After hearing so many horror stories from students before us we weren't too sure what to expect. The best part of our trip was paragliding over the Swiss Alps. We had never experienced anything like that before and not many people can say that they have done it. We even have the pictures to prove it. We tried as best as we could to immerse ourselves in the culture, mostly through food of course. Eating everything from schnitzel to Swiss chocolate, and we can't forget their most popular beers and cider. On our last day we walked to Lake Brienz and took in views that looked straight out of a post card.
Many of the students from our CIS abroad program went on the trip and it was good getting to know students from different schools. We were all able to come together to share an experience that otherwise would not be possible. Without making the decision to study abroad we would not have the opportunity to travel all over Europe and see some of the most amazing places. On our bus ride back from Switzerland, it was hard for us to believe that we were coming home to Florence. It still seems surreal that we can call this beautiful place our home.