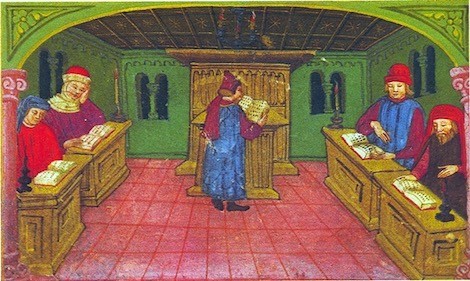 A school of Jewish studies and culture – named 'Shemah', which means to hear or to listen in Hebrew – has opened in Florence with the aim of divulging and deepening Jewish studies in Italy.
The school offers semester courses in Jewish history, thought, and culture and covers both ancient and contemporary periods within Italy as well as outside of its Italian context. Considering that Italy lacks specific scientific studies of Jewish history and culture as they relate to modern times, Shemah, after a first phase of teaching in Italian to the local community, aims to expand its academic program in English for undergraduate and graduate students. The program is developed with the collaboration and support of ISI Florence and will be held at its Palazzo Bargagli study center.
The first semester (scheduled to start in March of this year) will include the courses of "Jewish Symbology",  "The Festivities and Traditions of the Jewish Calendar" (Prof. Joseph Levi, ex-Head Rabbi of the Jewish Community of Florence) and "The Role of Women in Judaism" (Prof. Shulamit Furstenberg, professor of Jewish Studies at ISI Florence).