Lute clinic
Maestro Lastraioli's Masterclass
Palazzo Rucellai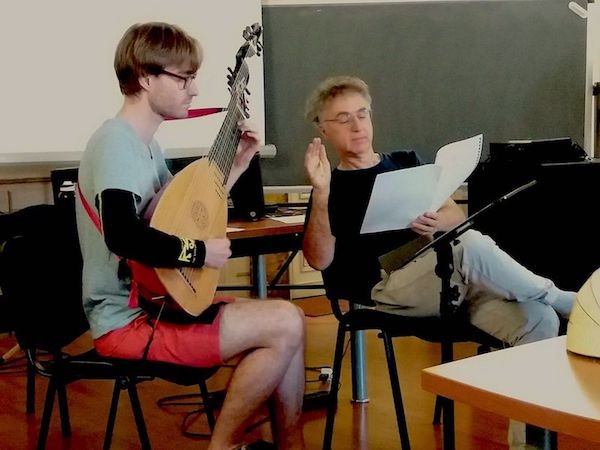 Learning to play the lute means that you will have to spend a long time over the musical score and you will need a really excellent Maestro. One who can teach you how to 'tame' the sweetest looking, yet most difficult instrument of all.
While a guitar or a piano will respond in a 'docile' way to your learning efforts, lutes of all shapes and variety are in fact quite temperamental, if not truly whimsical. They hate dry air, but they immediately go out of tune when it gets humid. They are kept in custom-made cases yet they are still deeply annoyed by any kind of traveling. They need strings that you will never find in a regular music shop. And the list could go on… But, above all, a lute will never respond harmoniously to your hand unless you know how to compel its reluctant strings to vibrate in a sweet and fascinating way.
Maestro Gian Luca Lastraioli's Masterclass at Palazzo Rucellai focused exactly on this: sharing and transmitting those subtle techniques that can enhance a musical performance, transforming a mere production of sounds into a perfect cohesion of elegant, powerful and moving vibes. The classes included a focus on improving the instrument's setting, the player's posture, and how frets and strings should be touched.
Palazzo Rucellai was again the perfect setting, with the exquisite hospitality of ISI Florence and of its director, Prof. Stefano Baldassarri.
In Utrecht with the European Lute Orchestra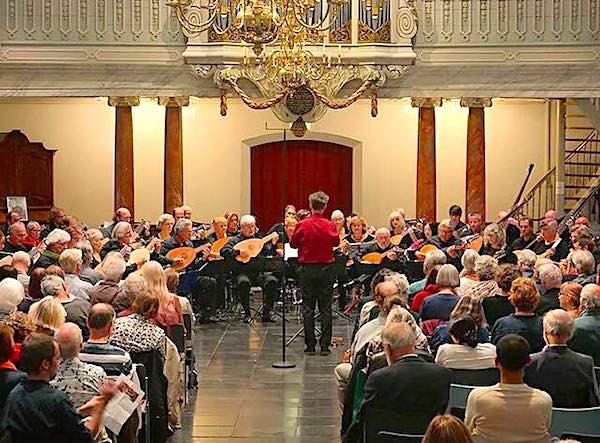 On August 27 Maestro Gian Luca Lastraioli, Lute Professor at the Conservatorio di Parma and at the Scuola di Musica di Fiesole, directed the European Lute Orchestra (ELO) in Utrecht, Netherlands. The spectacular concert stood out as one of the most exciting happenings of the Internationale Luitedagen 2018, an international lute festival that represents a moment of excellence within the global world of lute. Fifty-five players from all over Europe, 'armed' with lutes of all shapes and sizes, from the small baroque mandolins to the gigantic 'chitarroni', fused the sound of their strings together (more than 800!) making Utrecht Geertekerk resonate with the bright notes of the Renaissance court music for dance.
ISI Florence Professor Rita Comanducci, who was among the players with her twenty-seven-stringed 'liuto attiorbato', can testify that the response of the audience was simply enthusiastic!
Rita Comanducci, ISI Florence Faculty