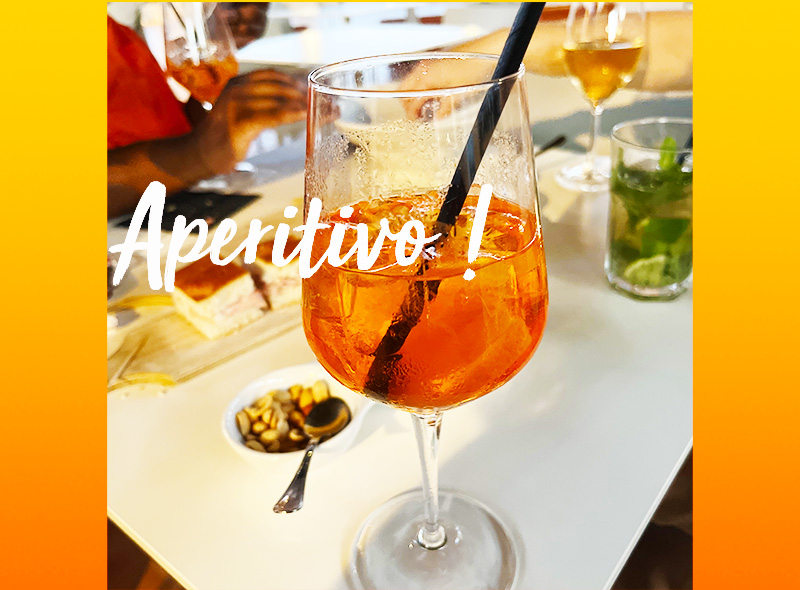 By Isabel Anderson
University of Maryland – ISI Florence Fall 2022
One of the fun parts of living in a new place is finding the little things and places that bring you joy. An important part of making myself really embrace the living aspect of studying abroad has been establishing a routine and connections to parts of the city. Here are five of my favorite spots in Florence so far!
---
Biblioteca delle Oblate
The Oblate Library is a public library located very close to the Duomo and the historical city center. The library has a variety of reading and studying spaces both inside and outside. The location is very convenient, and you will find a lot of other students here. There is a cafe with both indoor and outdoor seating on the top floor that serves special drinks and snacks; they also serve aperitivo here. The cafe is notable for its incredible views of the dome. I have been here multiple times to study or do aperitivo with friends, and it's such a hidden gem!

Flying Tiger Copenhagen
It has become a joke amongst my friends that we should stop at Flying Tiger Copenhagen whenever we need anything. This European chain sells a huge variety of goods, from snacks and kitchenware to school supplies and outfit accessories. On top of having a great selection, all the goods are relatively inexpensive (especially compared to the US) and good quality. They have multiple locations throughout Florence, as well as abroad. Flying Tiger Copenhagen is amazing!

Tutto a 99 Cent
While Flying Tiger has great prices and a great selection, for another amazing option for a variety of items that are even more inexpensive, check this store out! This is another spot that my friends and I love. Everything is only 99 Euro cents, and they have almost anything you could be looking for. I personally have been living off of the fruit pouches they sell; they're a great healthy(ish) and easy snack during my long studio days and they have a ton of different options for flavors and ingredients. They have seriously become my signature snack, and this store has become one of my go-to's.

Red Garter
Red Garter is a restaurant with a bar and karaoke space close to Palazzo Bargagli. They are open for long hours and it's a popular spot for students, especially Americans. The thing that I love about Red Garter is that they have lots of different options for partying and going out; there's the restaurant and bar, space for dancing, and a whole stage where they do karaoke nights. My favorite time at Red Garter was during one of their Thursday karaoke nights a few weeks into the semester. If you're looking for a fun place to go out, for sure try out Red Garter.

Mercato di Sant'Ambrogio
Florence has a ton of great farmer's markets, either daily or at special times of the month, but my favorite so far is the Sant'Ambrogio Market. Open daily from the morning to early afternoon (except for Sundays), here you will find tons of vendors selling assorted fruits, meats, cheese, and food as well as clothing. Another place you can find everything! I've only bought fruit from here so far, but it's great quality and there are so many different stalls to choose from. The fruit is often sold at a lower price than grocery stores in the center of the city, and it's also always great to benefit the local farmers and community with your purchases. My signature item at the market is the red Italian seeded grapes (often used in the Italian dessert schiacciata con l'uva). I love to buy a big bag of them as a snack, they're so tasty.
---
I'm barely halfway through my time in Florence, but I already feel so at home after finding spots that enhance my experience and quality of life here! It is still important, however, to go out and try new things because you never know when something new will become one of your favorite things. My advice is to take notes of places that really stand out to you; you can find comfort in routine and repetition in a sometimes overwhelming experience like studying abroad.