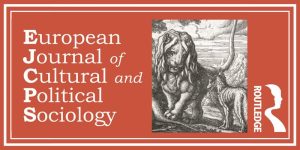 ISI Florence professor Pierluca Birindelli recently had his article titled "Collective Identity Inside and Out: Particularism Through the Looking Glass" published in the "European Journal of Cultural and Political Sociology" (2018).
Extending our hermeneutic gaze beyond the field of sociology, Dr. Birindelli analyzes influential literary sources and their interpretations of Italian collective identity, constructed through the twentieth-century conceptual pairing 'familism-particularism'. As Dr. Birindelli explains in his essay, when an identity feature such as 'familism-particularism' maintains dual recognition (by Italians and foreigners alike) over a long historical period and in relevant literary sources, it becomes a commonplace, a pivotal point in the individual and collective representation of people.
To read the article, click here.