The Intercultural Communication Course Blog
Authors: Taylor Mazzie (RWU),Lauren Utecht (RWU) , Courtney White (RWU) 
We have been in Italy for one month now and so far, we have had the time of our life. Our daily routine has become a combination of: watching sunsets from Piazzale Michelangelo which overlooks the entire city; admiring the most ancient and beautiful forms of art between paintings, statues, and monuments; grabbing some of the world's best gelato and pizza along the Arno on our way to class.
We have noticed cultural differences that we are not used to, such as hanging our clothes to dry, paying for grocery bags in stores and water at restaurants, the exchange rate and the language barrier,  living in a loud city compared to a quiet town in Rhode Island. But our experience so far has been educational, we are getting the grip of does and don'ts, and we are leaning to be more independent and open-minded. We are forever grateful to call this amazing city our new home for a semester.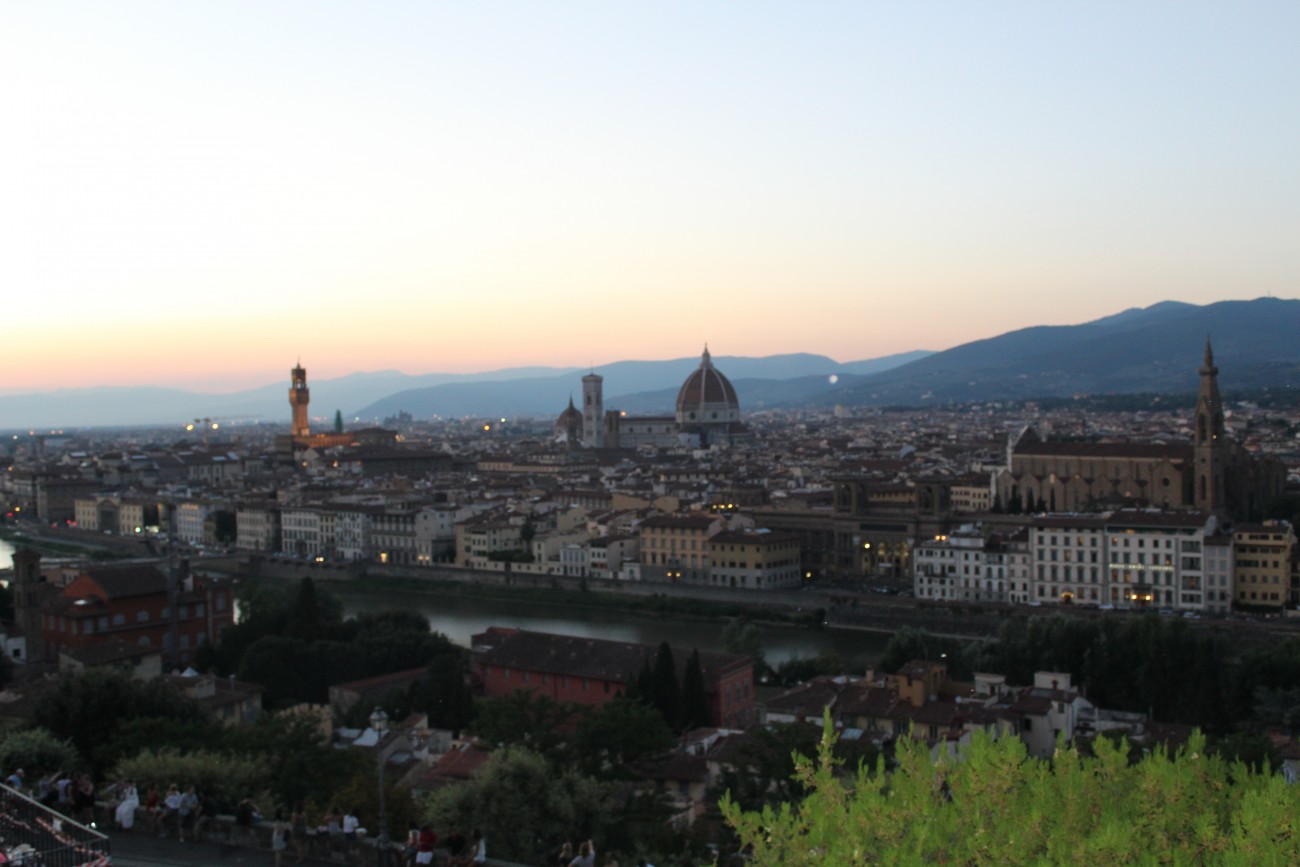 Though we love Florence and exploring all new places in the city, we have been eager to travel around this part of the world.
Last weekend we traveled to Munich, Germany, and attended the world's largest beer festival, the Oktoberfest, where we had one of the best weekends of our lives. We camped with all of our friends at Stoke Campground in Munich and it was a wild and interesting time to say the least but it was one of the best times ever! One of the most intense parts of this trip was that all of us decided to travel to another part of the city and visit the Dachau Concentration Camp in Munich, which is the largest and first German concentration camp. It was a dark feeling to visit, but we are all very glad we were able to learn so much about it.
Other trips we have done since we arrived in Florence are the Amalfi Coast,Pompeii, and the Cinque Terre. Italy is an amazing place in the heart of Europe so it's incredibly easy to get to other places around this part of the world. We can't wait to book more trips around here in Europe, and we are eager to learn more about the differences between American culture and different cultures around other countries.