Get the latest Beyond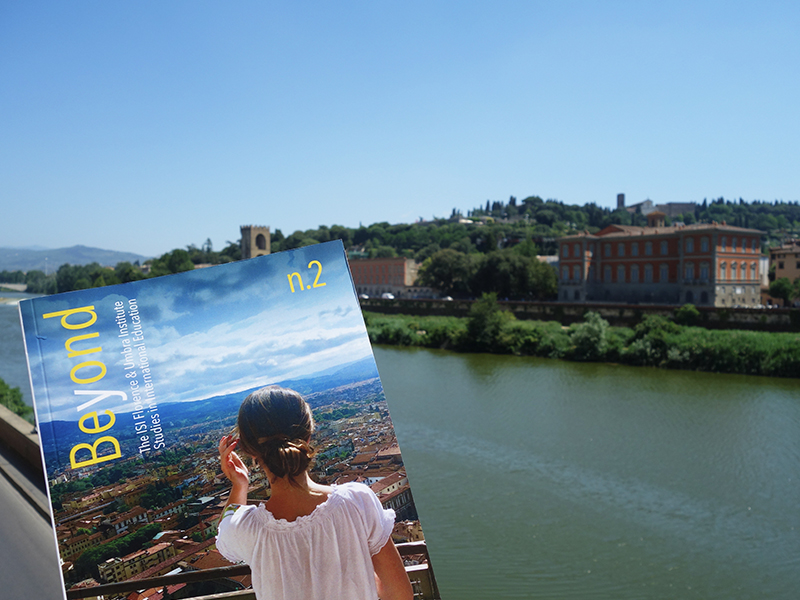 The second issue of Beyond is now available online
A journal that explores the many facets of the study abroad experience
The most enjoyable part of editing BEYOND is that each article I read reminds me that the work we do as international educators is enormously valuable, which can sometimes be forgotten during the hustle and bustle of everyday program management. As you read this journal, I hope you share that same sense of job satisfaction and a renewed enthusiasm for making a difference in students' lives.
Contributors to this issue include former students, teaching professionals, academics and artists, and their pieces cover a diverse range of topics pertinent to students as well as teachers. There are the joys of study abroad, including the wonder of living in a different culture and the positive impact on students' personal and professional futures. But there are also the challenges, such as protecting students' well-being and mental health, and teaching language skills effectively.
As I read this year's articles, two themes emerged from the topics the authors addressed.
The first theme is students as immigrants. In this age of heightened emotions about mass migration and ill-informed assumptions about who immigrants are, it's easy to forget that foreign students are a category of immigrants – perhaps the most privileged kind. Contributors to this journal argue that with great privilege, comes great responsibility for the students: the responsibility to reach BEYOND what they thought themselves capable of during their time abroad, to embrace the host's culture and customs, and return home a more rounded and grounded global citizen.
The second theme is teacher as artisan. Any good teacher strives to find new ways to engage learners, but in a study abroad context, teachers have only one or two semesters to make a difference, so there's pressure to go above and BEYOND rote teaching methods. Several contributors explore the various ways our teachers are being more creative in this endeavor. One contributor, Serena Baldini, says it best: "I believe we can be considered similar to artisans who, despite having a stable approach and reference models, modulate their work with creativity and flexibility, always using strategies and procedures that can be adapted on a case-by-case basis."
It is my wish that, through the insights offered within these pages, you will gain a broader perspective of the work you're doing, a perspective that will, hopefully, inform the way you develop programs and support students and staff going forward. I also hope that you will be inspired to contribute your own unique take on the study abroad experience for next year's issue; if so, please get in touch!
Daniel Tartaglia, President, Academic Centers Abroad (ACA)