By Carly Erani
University of Maryland | ISI Florence Spring 2023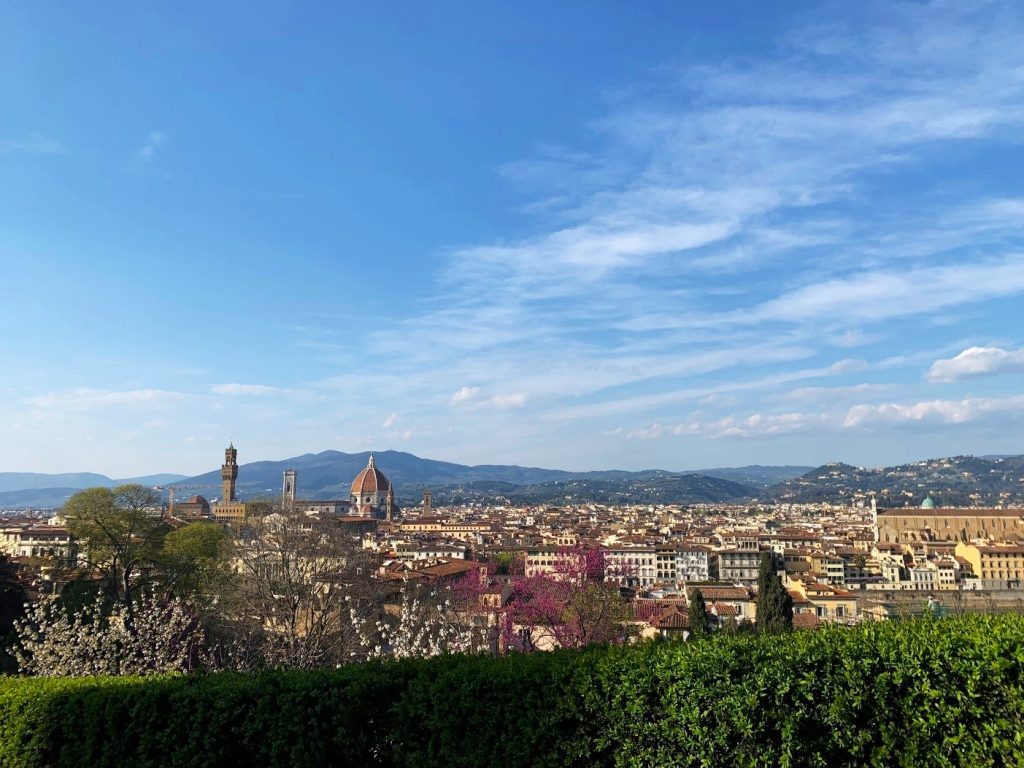 As someone who did not have much interest in Italian food, museums, history, or culture before deciding to study abroad, my friends and family seemed baffled when I chose Florence, Italy, as my home for a semester. When I was pressed about this choice, I could only explain that I was coming to Florence for the vibe I expected it to have. Throughout the semester, I have explored so much of what this city has to offer, finding unique places and activities that have made me fall in love with this city.
Continue reading to discover my recommendations and tips for your semester in Florence!
HELPFUL HINTS
If you like to shop, pack light!
I have found shopping in Italy to be better than I ever imagined! The clothes and souvenirs are affordable, great quality, and unique. This will also make travel easier.
Google Maps > Apple Maps
Hear me out on this one… I have been a loyal Apple Maps user since I had a phone, but I have recently been converted. On google maps, you can create lists and save places you have been and want to go to. It's a really useful tool for finding new restaurants, cafes, gardens, piazzas, or really anything.
When it comes to weekend trips…
Plan in advance! Popular restaurants can become fully booked 2-3 weeks in advance, so getting ahead when making itineraries is worth the effort.
Traveling light is the way to go. My roommates were constantly amazed by my ability to fit (almost) all of my stuff into my school backpack. I did this by (1) Preplanning all my outfits, (2) Carrying my toiletries in smaller travel-sized containers, and (3) tying my sneakers to my backpack and wearing my larger shoes.
Consider flying out of somewhere other than Florence (like Bologna, Pisa, or Rome) to potentially find cheaper flights.
I found ChatGPT, TikTok/Instagram Reels, and recommendations from friends (or friends of friends) to be the most helpful tools for travel planning.  
Take out Euros before you come abroad.
While most places in Florence take credit cards, they are really useful to have in other (smaller) cities, and the fees to withdraw cash at ATMs can be very steep.
Take different routes to the same places.
The different side streets in Florence have so much character. If you want the same routes every day you will be missing out on what there is to discover!
CAFE RECS
For the variety: Café Pasticceria Gamberini  
Any pastry you could ever dream of, Café Pasticceria Gamberini probably sells it. They have a selection of assorted macarons, croissants, mini cakes, finger sandwiches, fruit jelly candies, chocolates… the list goes on. If you have ever tried teatime where you try a selection of bite-sized sweet and savory treats, this is what it is like to eat at Café Pasticceria Gamberini!
For a wholesome balanced breakfast: BEN Caffè  
With menu items such as croissant sandwiches, avocado toast, build your own salad/smoothie/omelet, BEN Caffè is an excellent place for a comfort-meal. The ingredients are fresh, the food is affordable, and they keep it simple and tasty!
For the atmosphere: Floret
Hidden in plain sight, Floret is located in the city center, on the second floor of a small luxury department store. The restaurant feels like a cozier more aesthetic version of a little forest, which is a nice contrast to the busy city.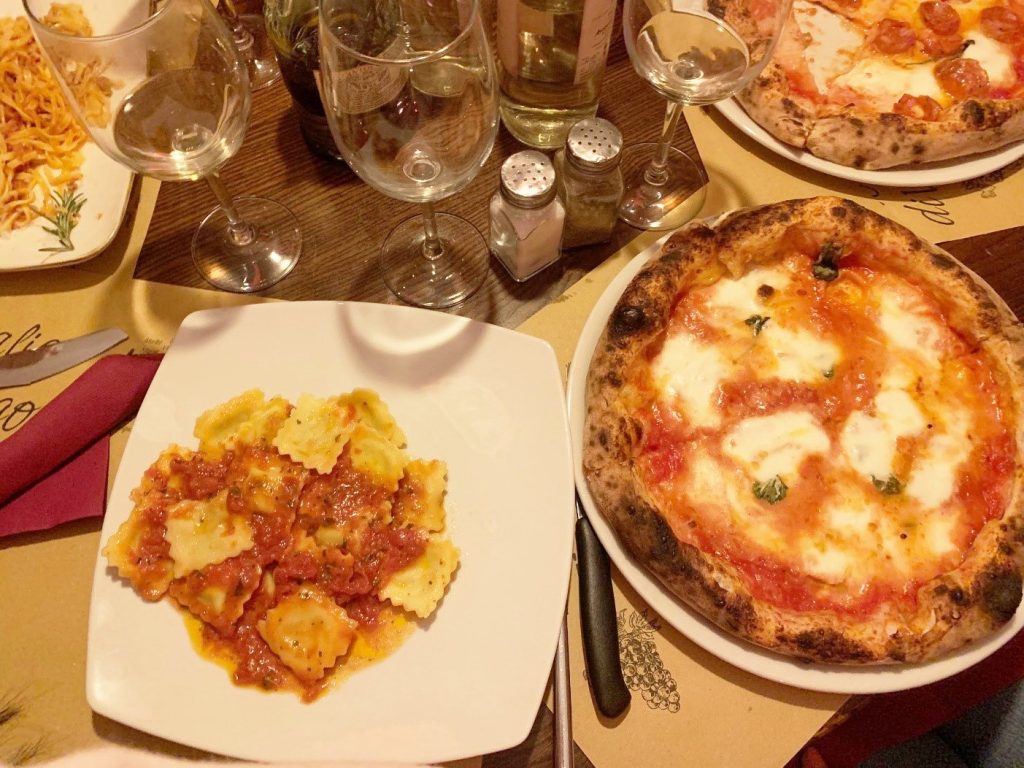 DINNER RECS
Giulio Bistrot  
I was skeptical about Giulio Bistrot when it was recommended to me by a friend. It is located directly across from the Duomo and typically filled with abroad students, which made me question the restaurant's authenticity. I was able to get past this, and I am so grateful that I did because Giulio's is truly the best. The pizza is amazing, the best that I have tasted in Italy. The atmosphere is also great, and they give a significant student discount!
La Grotta Toscana
The "Pici Freschi All'aglione con Pancetta, Pomodorini e Pecorino" pasta dish from this restaurant is a bowl of garlicky deliciousness. It is approved by all six of my roommates, along with some visitors that we have put on to this dish. Plus, I've found the staff to be extremely friendly and accommodating!
GELATO RECS
There are a few ways to tell if a gelateria is geared towards tourists or if they are selling authentic Italian gelato. Avoid gelato that is piled up high into mountains and looks artificially colored. As long as you follow these guidelines, I've come to learn that it is really difficult to find gelato that isn't delicious. Some of my favorite places include.
Rivareno
Vivaldi
Gelateria La Carraia
Gelateria dei Neri
… but again, it is hard to go wrong!
FUN IN FLORENCE
Although Florence seems like a small city, you will never "fun out" of new activities and places to explore as long as you stay curious. Here are some recommendations for unique activities in and around Florence.
Running/walking next to the Arno River at Parco Delle Cascine.
Go for a hike in the hills around Florence, on the trails, in Fiesole.
Have a picnic, catch up with friends, or reflect on your time abroad at Giardino Bardini.
My final tip is to remember how fast your semester will move! Talk to locals, try new dishes, get gelato every day, or do whatever you can to make the most of your experience!