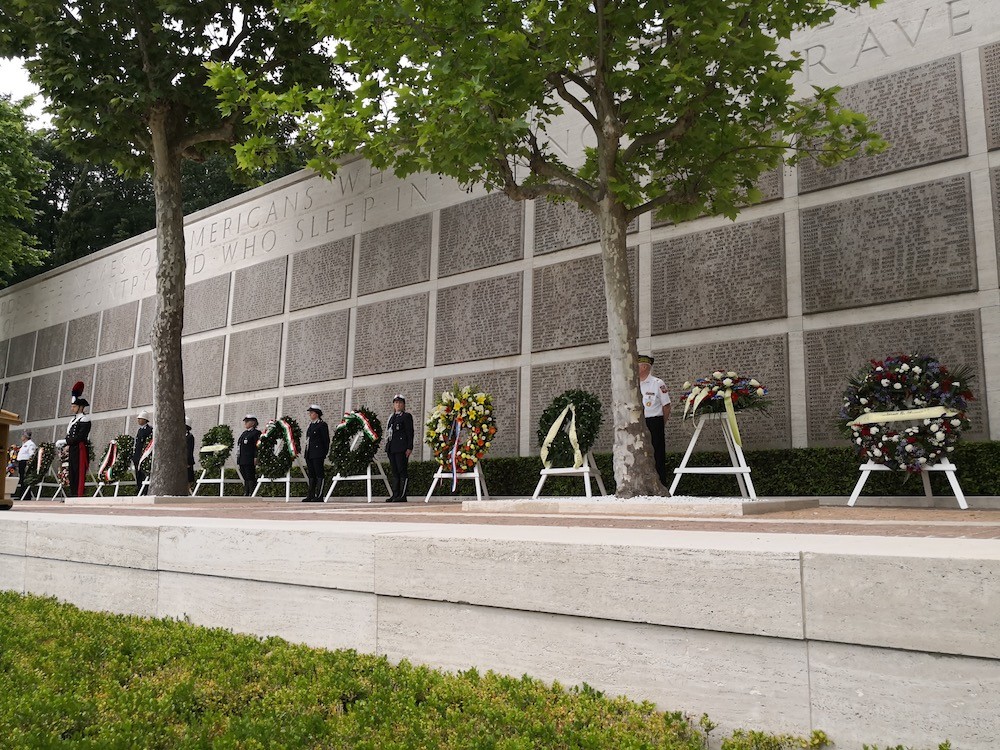 On May 28, representatives of ISI Florence attended the annual Memorial Day Commemoration at the Florence American War Cemetery. Located just outside Florence, in the hamlet of Falciani, the 70-acre cemetery is the final resting place for 4,398 soldiers, killed during WWII and the liberation of Italy. There is also a section dedicated to the 1,409 missing-in-action. Most buried here were from the US Army 5th Division, engaged in battles between Rome and the Alps after the liberation of Rome in 1944.
Also laid to rest on these solemn grounds are 400 Buffalo Soldiers. These heroic men, officially called the 92nd Infantry Division – the only black, but segregated troops sent to combat in Europe during WWII – were assigned to assist the 5th Division and were fundamental in helping the Allied forces break through the infamous Gothic Line that the Germans had set up in northern Tuscany after fleeing Florence.
One of two American war cemeteries in Italy (there are 26 throughout the world), the Florence American War Cemetery bears witness to the important ties between the two countries. Representatives from both the Italian and American military forces and governments, along with leaders of various religious faiths and representatives of numerous  American higher education institutes all united in paying their upmost respect to these brave people who made the ultimate sacrifice for their country and helped liberate Europe from the grip of dictatorship.
Nina Peci, ISI Florence Coordinator for Marketing & Program Development