Nestled in the heart of Italy, Florence is a city that has long captivated the hearts of travelers, artists, and scholars alike. Late August 2023 marked the commencement of a new academic chapter as the ISI Florence Study Abroad Program opened its doors to a fresh wave of eager students. Offering a unique blend of academic excellence, extracurricular adventures, community engagement, and global leadership opportunities, ISI Florence presents an enticing tapestry for those looking to expand their horizons.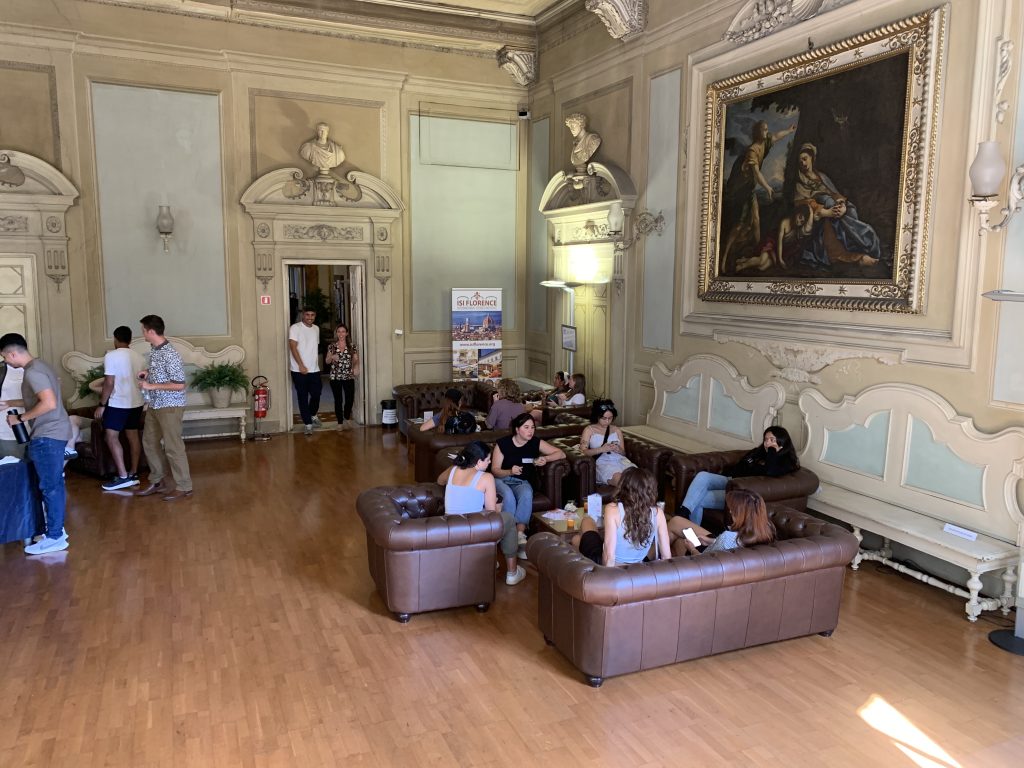 Academic Excellence in the Cradle of Renaissance
Florence, often referred to as the "Cradle of the Renaissance," is the backdrop against which students embark on their educational journey. The program offers a wide range of courses, allowing students to tailor their education to their interests and aspirations. From art and culture to history and beyond, these courses promise a deep and immersive learning experience that transcends the traditional classroom. Explore the full spectrum of courses available!
A Canvas Beyond the Classroom: Extracurricular Adventures
The ISI Florence experience is not confined to the lecture halls. The program invites students to explore a vibrant array of extracurricular activities. These encompass art workshops, cultural excursions, and culinary endeavors that provide students with an opportunity to deepen their understanding of Italian culture and create lasting memories with fellow participants. Explore the upcoming events here!
Community Engagement and Global Leadership
ISI Florence believes in the importance of giving back to the community that warmly welcomes its students. The Community Engagement program offers a chance to engage in volunteer and community service projects, fostering a sense of connection and meaningful impact on the local community.
For those aspiring to become global leaders, the Global Leadership Program provides a platform to hone leadership skills, cultivate cultural awareness, and prepare for an interconnected world.
Life in Florence: A World of Experiences
Florence is not just a city; it's a living testament to history, art, and elegance. Its cobblestone streets and centuries-old architecture serve as a constant reminder of its rich past. World-renowned art galleries like the Uffizi and Accademia beckon art enthusiasts, while cozy trattorias offer a taste of authentic Italian cuisine.
For the sports-minded, opportunities abound, from friendly soccer matches in local parks to scenic jogs along the Arno River. Weekend day trips to charming Tuscan towns and convenient access to European destinations make Florence an ideal launchpad for exploration.
As one settles into life in Florence, the city's hidden gems reveal themselves, inviting all to discover cozy cafes, historic neighborhoods, and the warm embrace of the local community.
The journey at ISI Florence is a blank canvas waiting to be painted with adventures, knowledge, and cultural immersion. It is a transformative experience that transcends borders and leaves an indelible mark on all who participate.
Welcome to ISI Florence, where the world becomes your classroom, and every corner is a lesson in history, art, and life itself. The adventure has begun, and the stories are yours to create.
Buon viaggio e benvenuti a Firenze!
The ISI Florence Team