Elizabeth Mueller, a University of Virginia student at ISI Florence for the Spring of 2023, is enrolled in our Global Leadership Program.
The GL Program, coordinated by Miranda McDaniel (ISI Florence), is a semester-long commitment and an opportunity for students to develop and enhance their leadership competencies and cross-cultural awareness through the creation and implementation of social activities and reflective initiatives (as an extracurricular opportunity it is not credit-bearing). Students are asked to complete a total of seven activities in a variety of fields such as social media, creative writing, event planning, and communication.
As part of the GLP, Elizabeth decided to write an article for the press in response to the Insider article about a student's negative experience studying abroad in Florence.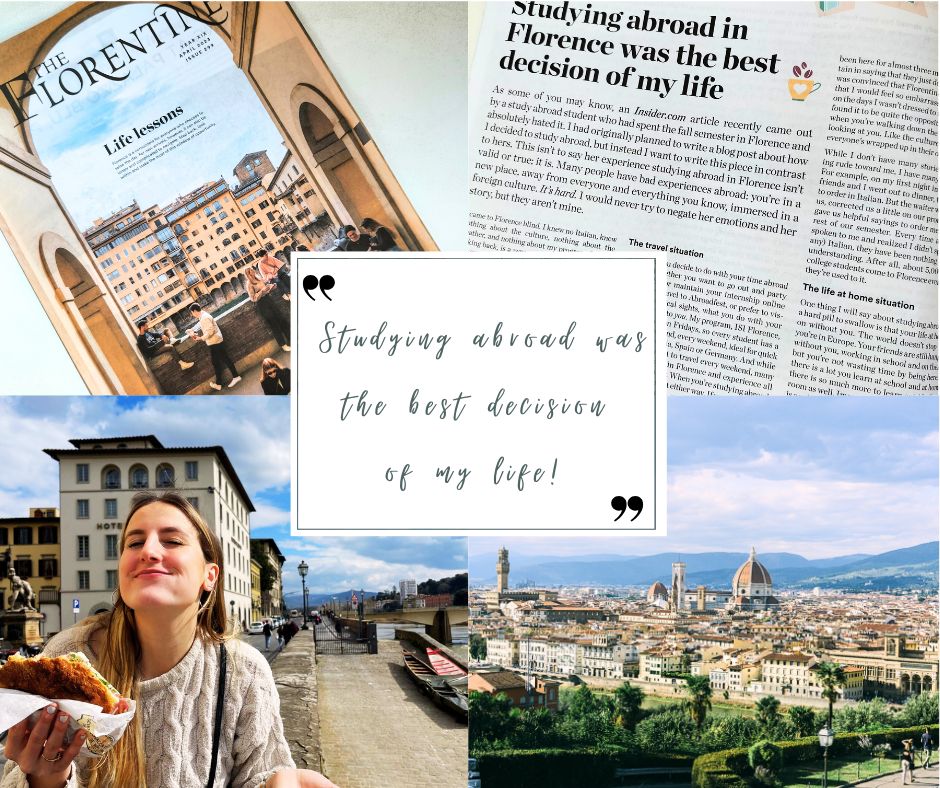 "Studying Abroad in Florence was the Best Decision of my Life" was beautifully written and received the attention of the local paper The Florentine, an English-speaking newspaper launched in 2005.  
You can read the article on The Florentine Online or find it in the April 2023 printed version available across town.
We wish to congratulate Elizabeth for taking the time to share her experience and impressions about studying abroad. We are overjoyed to hear she is making the most of her semester abroad.
Brava!