The Intercultural Communication Course Blog (Prof. Christian Tarchi)
Nicholas Boccuzzi (UConn), Manuela Higuita (UConn), Victoria Henry (Rutgers University)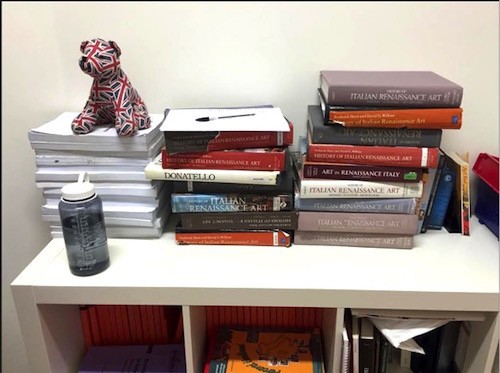 So I heard midterms were coming up…
Between immersing ourselves in the Florentine culture, and jet setting across Europe on weekends, I'm sure many of us were surprised by the fast approach of midterms. Here's your go to guide to help get you through upcoming exams.
Where to go?
If you are used to studying at Starbucks or in other public places you've probably wondering where you should study while in Florence. It isn't a common sight to see people studying in bars/café's; however below are a few student-friendly spaces.
Biblioteca delle Oblate (Via dell'Oriuolo 26):
Packed with mostly Italian students. Free Wi-Fi.
Mon 2pm-10pm, Tues-Wed 9am to midnight, closed Sundays.
Biblioteca Nazionale (Piazza dei Cavalleggeri 1)

:


Old-School Italian style. Reading room offers complete silence, an academic atmosphere, and grand leather chairs.
Todo Modo (Via dei Fossi 15R):
Relatively new bookshop/café. Free Wi-Fi.
Open everyday 9am-8pm except Mondays.
Libreria La Cite (Borgo San Frediano

 20):


Café. Free Wi-Fi.
How to prepare?
So you've figured out where to study, now what?
Here are some tips to manage your study time in Firenze as midterms loom on the horizon.
Location Is Key
Many students make the mistake of studying in a place that is full of distractions. Find a quiet place like the library or a coffee shop that is away from the hustle and bustle of the busier parts of town.
Stick To The Routine You Are Used To
Just because you are in a different culture doesn't mean you have to change up your study strategies. Whatever worked for you back in the States will work for you here, just stick to your routine and you'll be fine.
Practice Makes Perfect
Don't wait to start studying. Nobody likes to cram for a test the night before, so save yourself the trouble and start early so you are fully prepared when it's time to take that midterm.
Take Breaks
Don't overwork yourself. Florence is full of places that are perfect to sit back, have fun, and take a break from all the studying that you are doing. Just remember not to get too carried away because with so many things to do who knows if you'll want to go back to studying.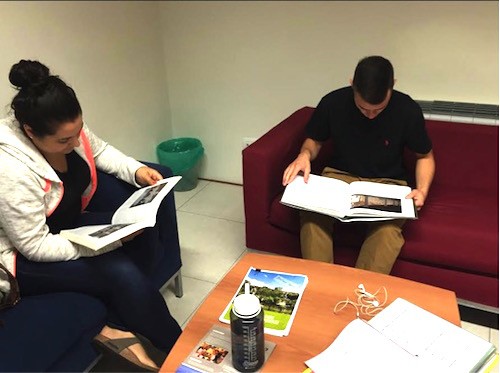 Where to go when you DON'T want to study?
If you are looking to take a break from studying there are some really cool places to check out in Florence. The Piazzale de Michelangelo is the best place to get a panoramic view of the city and it is free. To get away from the city chaos we recommend the Boboli Gardens (keep in mind there is a ten euro entry fee) Florence Fish kiss on Via de Rondinelli offers a very unique pedicure experience that will surely help you de-stress. To end your stress free day we recommend going to Osteria Antica Mescita San Niccolo which is located over the river. It is definitely worth the trip but it does get busy so we recommend you make a reservation before going.
Best of Luck with Exams!!