Confabulations: Storytelling in Architecture
An article by Prof. Franco Pisani appears in "Confabulations: Storytelling in Architecture", a Routledge book recently edited by Paul Emmons, Marcia F. Feuerstein, and Carolina Dayer (click here to purchase the book).
"Confabulation" is about drawing things together through storytelling. The way we join fractured experiences into a narrative is key to our perception, memory, and thinking. "Confabulations" weaves together poetic ideas, objects, and events to bring you back to everyday life experiences. This process relies on juxtapositions with dreams, fantasies, and hypotheses. In so doing, it follows the intellectual and creative framework of architectural 'cosmopoesis' developed and practiced by Marco Frascari. A distinguished thinker, architect, and university professor, Frascari emphasizes the role of storytelling in architecture.
Urban Planning in Bergamo
On January 31, 2017 Prof. Pisani presented a project for the redesign of Piazza Carrara in Bergamo, Italy. Attendees appreciated the measured elegance of the design, praising its modern simplicity and rigor.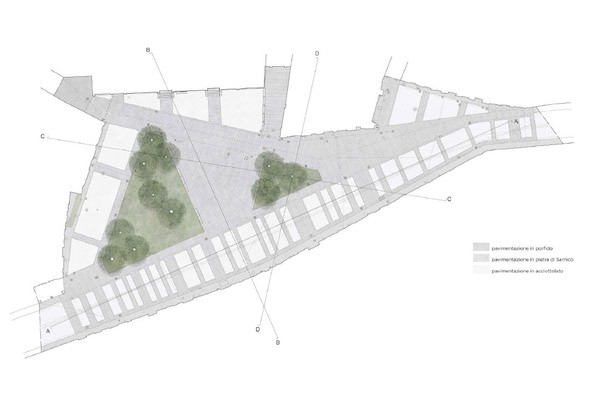 The plan, to be built in summer 2017, was the result of a collaboration between FRANCOPiSANiARCHiTETTO and young architects Andrea Borghi and Alberto Becherini from CREATIVE HUT.