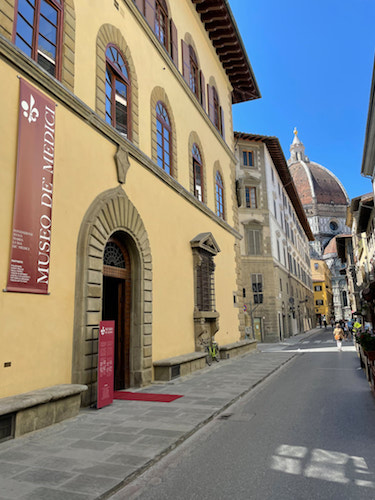 The Museo de' Medici is a recently opened museum, entirely dedicated to the history of the Medici family. It tells the story of this extraordinary dynasty through the exhibition of original works of art, paintings, sculptures, manuscripts, and printed books.
ISI Florence is proud to announce the recently signed agreement with the Museo de' Medici, offering students the unique opportunity to intern as tour guides and taking advantage of the resources the museum owns.
Interns will study and research the documents and works of art, becoming familiar with the history of this family. They will welcome tourists at the entrance, providing an introduction to the various rooms and leading private informative tours. Moreover, our students and professors will have access to the documents and historical books for research purposes. This partnership will enrich the wide offer of opportunities for ISI Florence students and professors.
CLICK HERE , Discover more about the Museum