Fall 2017
Intercultural Communication Course
Critical Thinking 
Emily Schaerf, UConn
It is surreal how fast this semester has flown by. In less than a month, we will head back home to our families, friends, and home universities. We think it goes without saying that we will forever cherish this experience and would like to take this opportunity to share some of the things we will miss most about this incredible city!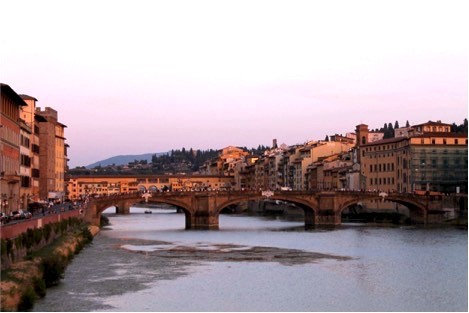 I have always wanted to spend a semester abroad and it has been quite frankly all I had hoped for. Studying in Florence has been a life changing experience. The following are a few of the things (both jovial and serious) I know that I will miss the most about the city…
Ability to walk almost everywhere.
At first this seemed like a hassle but I have grown to love this aspect.
How much the food plays into culture and life of its people.
There is something so enjoyable about going with friends for an amazing Italian meal where the restaurant owner treats you as family. Sharing a meal with no rush to leave and relaxing over a glass of wine is something I love to do.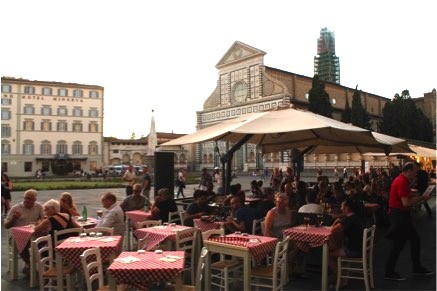 Shopping at local markets.
At home there are a couple of farmers markets but there is nothing similar to the experience you get shopping at markets such as Mercato Centrale in the morning.
Artwork.
I have been studying here for some time and every time I pass by the Duomo, Santa Maria Novella, Santa Croce, etc. I am amazed. There is also something so special about living what you are learning!
Exploring.
At home I find myself very limited to my university for activity throughout the semester. It is always so much fun to wander around and "get lost" in your own city even now trying to find new gems. And yes, they are still out there!
Traveling. This is something incredibly unique to this semester. The fact that throughout Italy and Europe I have seen so much makes me feel incredibly fortunate. I love having the capability to see new things, try new things and really delve into my surroundings.
A slower pace of life.
Sitting down for dinner and finishing four hours later. Getting lost in a conversation with a new friend. Taking your time walking through the city as to see all the beauty and architecture. Florence has so much to offer, I've discovered a new appreciation for a 'slow' life. A life where meaning can be found in any moment, and to rush is to pass up on many opportunities.