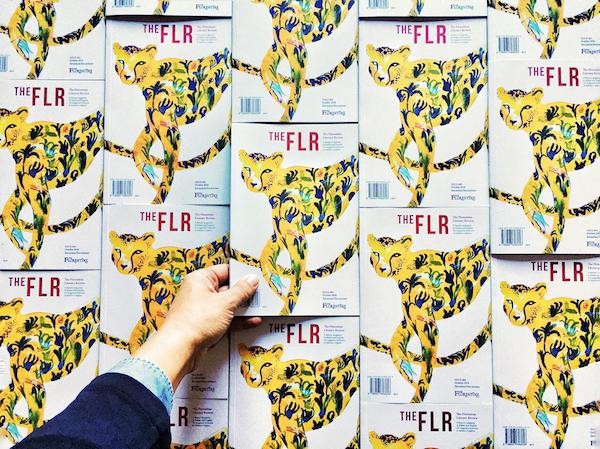 Launch of The Florentine Literary Review at Palazzo Bargagli, February 15, 2017.
With Prof. Alessandro Raveggi (ISI Florence) and Stefano Baldassarri (Director, ISI Florence).
The FLR is a bilingual (Italian-English) magazine; each issue features six short stories and two poems by contemporary Italian writers. It is a twice-yearly illustrated magazine, with monographic issues each dedicated to a theme-word. Texts are commissioned by the editorial board, translated into English and presented with facing translation. The editors' aim is to offer Italian readers a magazine combining high-quality texts and graphic design, something you can enjoy reading but that is also beautiful to look at, leaf through and recommend. The authors hope to contribute to the knowledge of Italian literature and life, providing translations of new authors for foreign students and teachers of Italian language and literature.
The first issue, "Invasion/Invasione", features short stories by Elena Varvello, Luciano Funetta, Filippo Tuena, Luca Ricci, Alessandro Leogrande and Elisa Ruotolo as well as poems by Mariagiorgia Ulbar and Marco Simonelli. Illustrations are by Viola Bartoli, translations by Johanna Bishop (prose) and Brenda Porster (poetry). The theme word for the next issue, to be released in May 2017, will be "Desire/Desiderio".
To purchase The FLR click here