Professors Serena Baldini and David Marini have recently completed the editing for the latest version of the ISI Florence Italian textbook "Vorrei – Italian Language Course – Elementary Level" (Firenze University Press).
A new volume is also on its way and will be published by Firenze University Press in 2018. Serena Baldini and David Marini are currently at work on the Italian language textbook that will cover elementary levels 1 & 2. It will also include a workbook and related listenings.
Just as the first edition of "Vorrei", the new volume will provide interactive lessons based on a real Florentine context. Additionally there will be a series of activities centered around Florence's best known works of art, buildings, and sites such as Museo Orsanmichele, Bargello, Palazzo Vecchio, and Loggia dei Lanzi.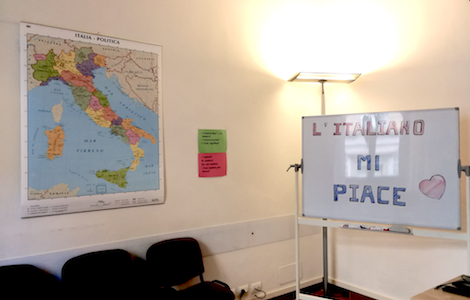 This is the Florence Experience at ISI Florence!