FUNDRAISING EVENT
FLORENCE DANCE FOR KIDS!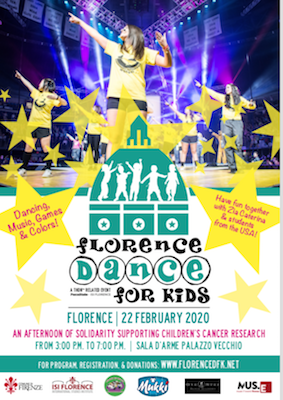 Organized by ISI Florence students to support children's cancer research
The NGO Milano 25 and ISI Florence have been working together for several years now on projects that aim to sensitize our students on childhood, solidarity, and volunteering through lectures, interviews, and field trips to local children's hospitals.
Students are exposed to the Florentine framework and its infrastructures, and to the therapies made available to cancer-diagnosed children and the support offered to these children's families.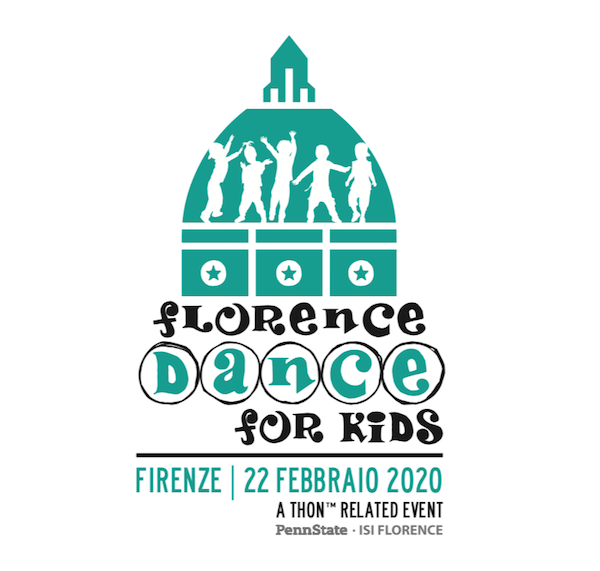 In this perspective, we devised a fundraising event, FLORENCE DANCE FOR KIDS – A Thon™-related event for childhood cancer research. Inspired by the atmosphere and feelings of the Thon™ Weekend at Penn State, we would like to replicate a similar, smaller version, to have students involved in the cause FOR THE KIDS™.
This fundraising event, at its first edition, will consist of an afternoon with dance, music, entertainment, games, organized by ISI Florence students for Florentine families, individuals, schools, etc.
Proceedings will go towards childhood cancer research and related educational projects.