On September 27, 2019, the Municipality of Fiesole presented the play Fiesole 1944: The Choice, written by Professor Emanuela Agostini (ISI Florence Faculty – Readings in Italian Literature: a Journey in Italian Theater course).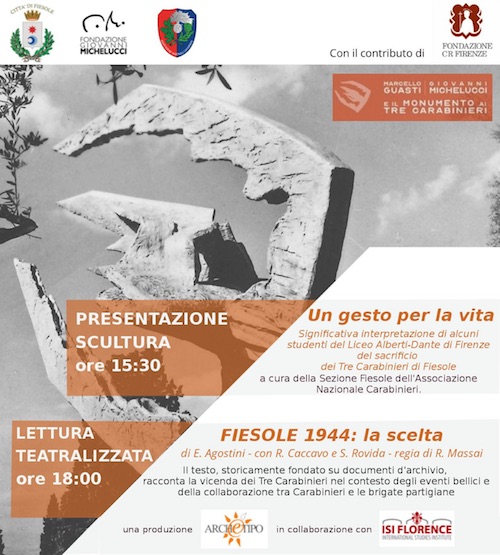 The dramatized reading, staged by Riccardo Massai and performed in Italian by Roberto Caccavo (ISI Florence acting teacher) with Simone Rovida, was the last of a series of initiatives related to the exhibition Marcello Guasti, Giovanni Michelucci and the Monument to the Three Carabinieri (Fiesole, February 17 – September 30, 2019) curated by Prof. Jonathan Nelson (Syracuse University Abroad in Florence). The play explores a dramatic passage in Italian history. In the last months of WWII, several Carabinieri were supporting the partisan organizations. In the summer of 1944, three of them, stationed in Fiesole, left their barracks to join the Liberation movement. They were then killed by the Nazis while saving ten local civilians kept as hostages by German troops who were occupying Fiesole at the time. Going through witnesses' testimonies, in her text, Professor Agostini gives a voice to the thoughts and emotions of the three twenty-year-old soldiers when facing death. Both a personable and collective drama, the play explores universal values, such as the interrelation between heroism and responsibility and provides a cross-section of Italian history. The freedom of Italy rests on the generosity of figures like the three young Carabinieri.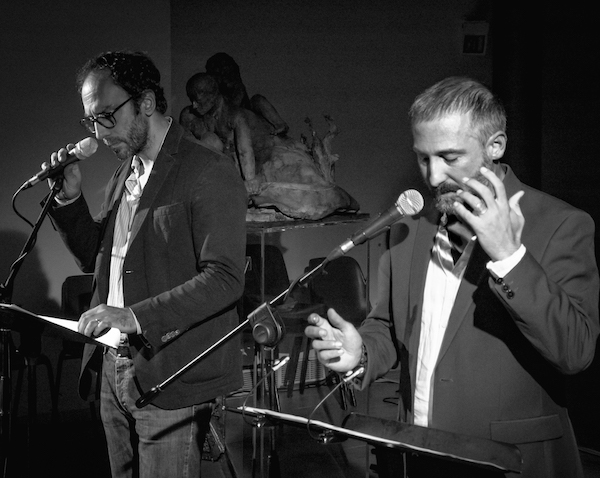 ISI Florence Spring 2019 students of the Readings in Italian Literature: a Journey in Italian Theater course, co-taught by Prof. Agostini and Caccavo, performed an English version of the play.