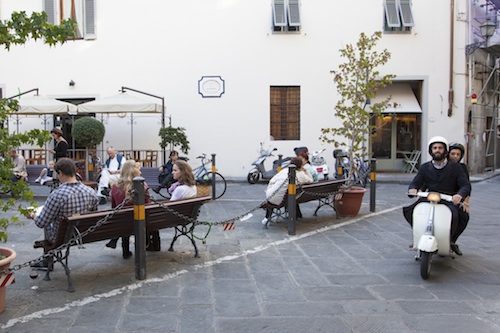 Welcome to life here in Florence, la Bella Firenze, the cradle of the Renaissance and seat of some of the world's greatest powers. Art, fashion, politics, and money flowed like water from its palaces and piazze, and it is no wonder that millions of tourists continue to flock to its open embrace throughout the ages.
Students are here to experience the Florence that most tourists do not know exists. We at ISI hope to provide them with numerous opportunities to feel the full scope of this beautiful city. Museums and galleries are theirs to enjoy. Markets are pleased to open for them. Film, fashion, and food wait just around the corner, hoping to entice them with the glamour and the prestige.
February in Florence marks the start of the country's most elaborate festival season, cloaked in the chill of fading winter and the promise of rain. However, Carnevale is upon us, and the festivities do not stop for a few light showers! While our beautiful city does not hold clandestine masquerades or parade massive floats through our tiny streets, la Bella Firenze does not disappoint with its available activities this brisk month.
We are pleased to see that our students have settled into their routines, that classes and professors are treating them well, that this city and all its riches open their arms to them now that their feet have found their way. It excites us to bring to their attention the events and attractions that might otherwise be unavailable, and we hope that they continue to explore Florence with the zeal they've shown throughout the first few weeks! Grazie e in bocca lupo!